A Message from Penny Dalton,
Director, Washington Sea Grant
July 27, 2017 Update
When we learned that the current Administration was proposing to eliminate federal funding for the national Sea Grant program, we asked for your help in reaching federal decision makers. I am happy to report today that your efforts are yielding results. At the end of June, the House Appropriations Committee voted to restore Sea Grant funding and yesterday the Senate Committee took similar action. We know this response is largely due to your support and we sincerely thank you for recognizing the value of the program and going to bat for us. While the recent developments are great news, the funding process is far from complete and we will continue to need your support as the funding picture develops.
We also want to express our appreciation to all the members of the Washington delegation who voiced their support in the funding process and the House and Senate appropriators who responded. Special thanks to Representative Kilmer for his very positive remarks in the Appropriations Committee.
Read the story by Joel Connelly in the Seattle P.I.
---
April 14, 2017
Dear Friends,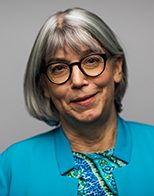 Today, the future of Washington Sea Grant is in jeopardy. The current Administration has announced that it will seek to eliminate federal funding for the entire national Sea Grant program—an amount totaling $73 million—from its Fiscal Year 2018 budget.
Eighty percent of Washington residents live along the state's 3,000-mile coastline and depend on healthy, productive marine and watershed ecosystems. For nearly 50 years, Washington Sea Grant has helped people understand, conserve and prosper from our state's rich marine resources.
Between 2011 and 2015 alone, we delivered $49.1 million in services and economic benefits to coastal communities in Washington. We accomplished that by engaging nearly half a million coastal residents, scientists, boaters, fishermen, shellfish growers, managers and students. Marine and coastal businesses depend on us to fund important research, provide technical assistance and train new entrants in the state's maritime workforce. Program highlights are illustrated in this two-page fact sheet.
Washington Sea Grant is one of 33 state Sea Grant programs around our nation's coastlines, working together to create or sustain more than 20,000 jobs and 2,900 businesses annually, and providing a return in 2015 of more than eight dollars for every federal dollar invested. By staying attuned to regional environmental issues and delivering on coastal residents' needs, these state programs have earned broad-based support that has continued through many cycles of political change in Washington, D.C.
We have been in contact with members of the Washington Congressional delegation who know and support the work of Washington Sea Grant, and they have responded. Last week, Senator Maria Cantwell joined 24 Senators in introducing the bipartisan Senate Resolution 124 to express support for the National Sea Grant College Program. The legislation highlights Sea Grant's importance in improving the health of coastal ecosystems and sustaining fisheries and its large economic impact in coastal and Great Lakes communities. Representatives Smith, DelBene, Jayapal and Heck were among 95 signatories on a letter to Congressional appropriators urging their support.
While this is great news, the funding process is far from complete and several Congressional offices were interested in hearing from Washington Sea Grant's partners and constituents. I encourage you to contact your U.S. Senate and House members to let them know about your experience with Washington Sea Grant and to tell them your concerns regarding the Administration's proposal to end the program.
Please consider letting us know if you have contacted any of the delegation by sending us a copy of your letter or email.
Thank you for your support of Washington Sea Grant. We look forward to continuing to serve you and your community!
Penny Dalton
Director
pdalton@uw.edu
Contacting the Washington Delegation
For the House of Representatives, you can find the names of members of Congress and contact information at http://www.house.gov/representatives.
For the Senate, you may search the following site: https://www.senate.gov/general/contact_information/senators_cfm.cfm.
Washington Sea Grant, based at the University of Washington, helps people and marine life thrive through research, technical expertise and education supporting the responsible use and conservation of coastal ecosystems. The National Sea Grant College Program is part of the National Oceanic and Atmospheric Administration, U.S. Department of Commerce. www.wsg.washington.edu.