Coastal Connections
A WSG Social Sciences Blog
Connecting Washington's Diverse People and Marine Ecosystems
The Washington Sea Grant mission is to help people and marine life thrive by supplying research, technical expertise and educational activities that support the responsible use and conservation of ocean and coastal ecosystems. WSG is investing in developing social science as a core function of its programming to help achieve strategic goals across all aspects of healthy coastal ecosystems, sustainable fisheries and aquaculture, resilient communities and ecosystems, and ocean literacy and workforce development.
Blog Posts
Take a look at who, what, where, and how we're connecting!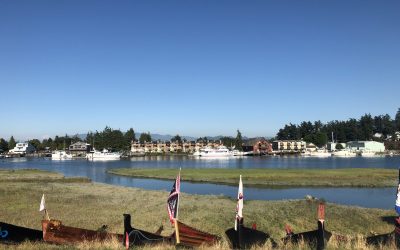 Canoe Journey: An Introduction Nearly 120 canoes from tribes and First Nations across the Salish Sea and Pacific Northwest participated in the Power Paddle to Puyallup in this year's tribal canoe journey hosted by the Puyallup Tribe July 27th through August 4th....