Washington Sea Grant (WSG) recently highlighted some of the ways that the coronavirus pandemic is impacting research efforts in Washington state. The impacts are also felt by our social science teams, in particular as many of the activities in a social scientist's toolkit include face-to-face and in person interactions. These kinds of interactions such as interviews and focus groups are invaluable for creating understanding and deeper context, but they have been largely curtailed owing to the statewide stay-at-home order, as well as many Tribal governments' public health closures, and the pause placed on most University of Washington research activities by the Institutional Review Board (IRB) for the protection of human subjects.
On hold, for example, is a series of participatory workshops with Olympic Coast tribal communities to evaluate the risks of ocean acidification to community well-being and to identify community priorities for responding and strengthening resilience. Subsequent workshops will hopefully be rescheduled once the risk of COVID-19 transmission is low, and it is safe enough to allow for travel and in-person engagement.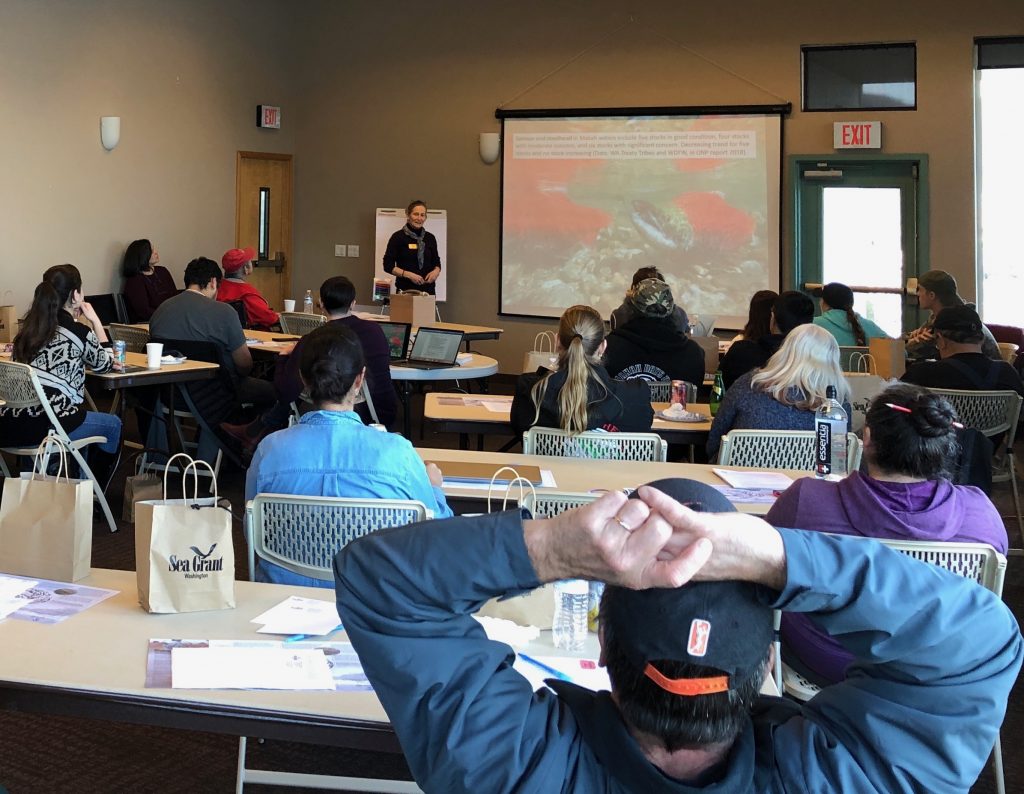 Waiting is one response. Creatively adapting the study methods is another.
How the Swinomish Tribe adapted its clam garden research activities
One creative adaptation was made in July 2020 by Swinomish Indian Tribal Community (SITC) who are collaborating with WSG social scientist, Melissa Poe, on a clam garden site selection project. The team, led by Dr. Jamie Donatuto, SITC community environmental health analyst, designed a safe and feasible alternative to carry out the social science research goals. The original plan for the SITC clam garden team was to invite tribal members to take part in a survey during planned events such as community dinners, clam bakes and other community gatherings. However, with COVID-19, the Tribe is following Washington State rules and not allowing gatherings throughout summer 2020.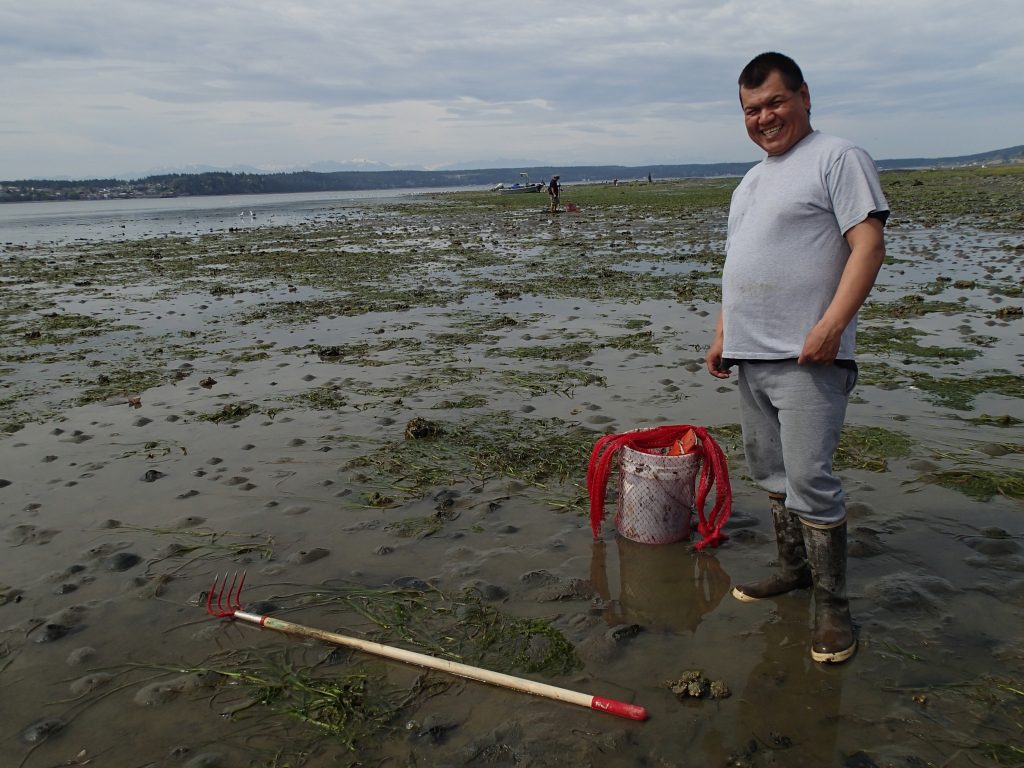 The goals for the Swinomish intercept surveys are to capture community input on potential clam garden sites already selected as candidates based on optimal ecological characteristics. The sociocultural data will add ranking information to candidate sites based on their importance to family connections to each place; Indigenous knowledge on the likelihood of increasing clam abundance and other resources; teaching younger generations; and opportunities for caring for the beach. To avoid delays, the team switched up the methods and created a safe and physically-distanced survey event.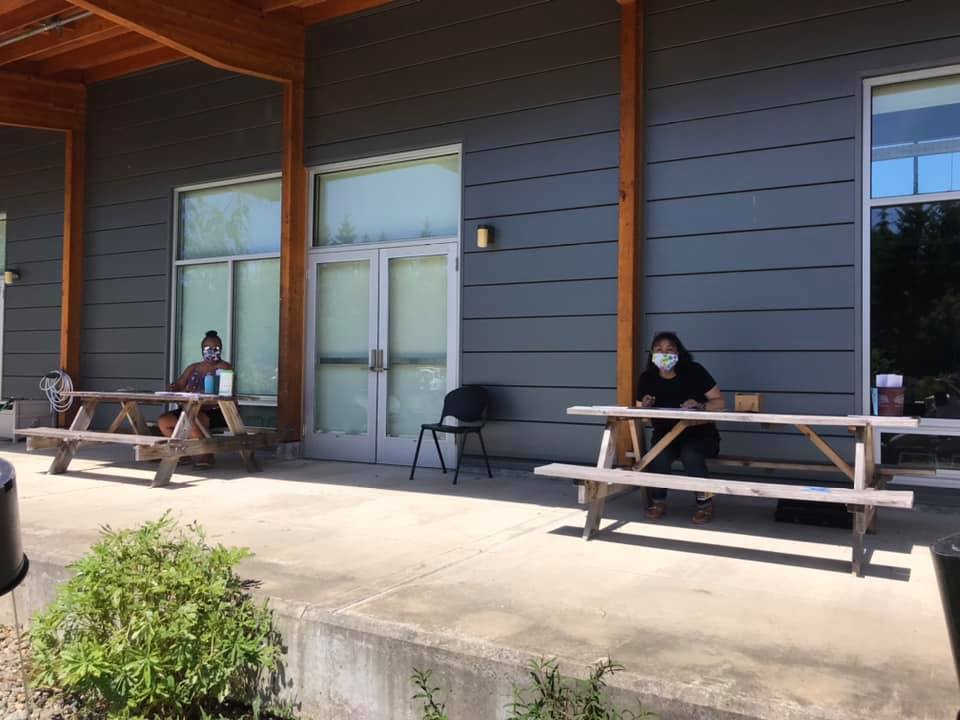 Health safety measures were put in place, including for example, implementing changes such as creating outdoor survey stations kept a minimum of 6 feet apart for each participant; providing and requiring face masks; providing hand sanitizer and a handwashing station; disinfecting pens and stations after each use; and putting completed paper surveys into quarantine. These changes made it possible to continue a robust data collection to gather community input and priorities in a way that was safe, timely, and fun.
The results of the survey are intended to help the SITC Senate and decision-makers select the best site for its future clam garden.
The activities were supported by SITC staff Myk Heidt and Anna Cook, as well as several SITC community members who volunteered their time. The team hit their goal.