Case studies in building resilient fishing communities, social science at the American Fisheries Society meeting
Washington Sea Grant social scientist Melissa Poe and graduate fellow Lauren Drakopulos organized a symposium for the 2018 American Fisheries Society meeting in Atlantic City, NJ. The title of the symposium was "Social Science at the Policy Interface: Case Studies in Building Resilient Fishing Communities" and it explored ways to better integrate social science into fisheries management so that decision-makers can understand and include the needs of fishing communities.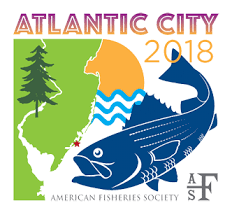 Case studies highlighted a variety of techniques for engaging fishing communities and decision-makers, and for translating social science to policy featuring presentations from the Atlantic and Pacific regions. Presentations were followed by rich dialogue led by a panel of experts representing diverse groups and sectors, including industry, tribes, policy analysts, science communicators, and boundary-spanning organizations.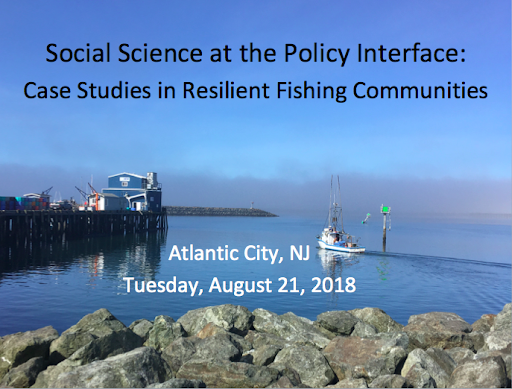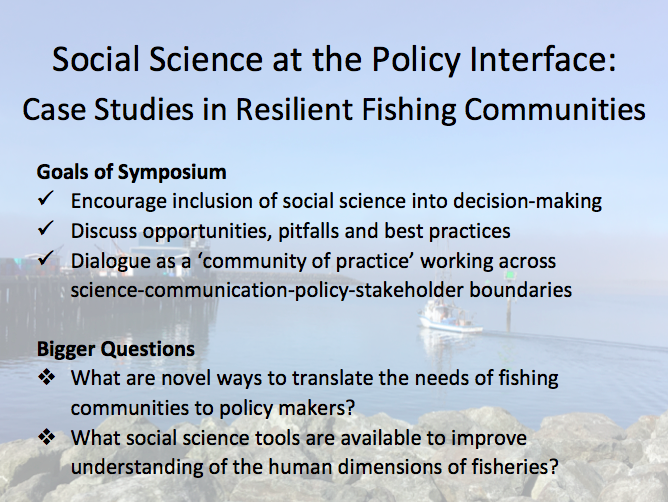 Fishing for Collaboration
Julia Mason kicked off the session with a call for researchers to "Stop, Listen, and Collaborate" with fishermen to build trust and develop research programs that are sensitive to community needs, which proved a resonant theme throughout the day. Presenters showcased the applicability of social science methods for management such as using oral history interviews to understand lobsterman conservation practices in Maine (Mazur and Johnson) and rapid ethnographic assessment for scoping community vulnerability and adaptation strategies on the West Coast (Poe, Norman, and Drakopulos). We learned about alternative seafood marketing and community-supported fisheries with showcase on Fishadelphia (Young).
Key takeaways included recognizing the importance of stories for bringing local ecological knowledge and experience to policy-making, yet registering the legitimacy of qualitative data with decision-makers and fisheries scientists and economists remains a concern (Hall-Arber and Pomeroy). Qualitative data is better able to capture local conditions that are often obscured through large scale quantitative social indicators (Donkersloot). Early and regular engagement between fishing communities, managers and scientists is identified as a key ingredient to successful fisheries management.
Thank you to all of our speakers: Julia Mason (Stanford University Hopkins Marine Station), Carrie Pomeroy (CA Sea Grant, SIO, UC San Diego & Inst. of Marine Sciences, UC Santa Cruz), Rachel Donkersloot (Alaska Marine Conservation Council), Melissa Poe (UW Washington Sea Grant/NOAA Northwest Fisheries Science Center), Mackenzie Mazur (University of Maine), Teresa R. Johnson (University of Maine), and Talia Young (Princeton University). And an extra special thank you to our discussion panelists: Madeleine Hall-Arber (retired, MIT Sea Grant), Niaz Dorry (Northwest Atlantic Marine Alliance), and Sara Mirabilio (NC Sea Grant), Jon Gonzalez (Pacific Seafood), Heather Mannix (COMPASS), and Joshua Etherton (Quileute Tribe).
Post contributed by Melissa Poe and Lauren Drakopulos