West Coast Fisheries Participation Study
The livelihoods of fishermen and women who work along the West Coast are heavily influenced by the inherent variations in the ocean, intrinsic economic uncertainty, and the effects of management. In collaboration with NOAA's Northwest Fisheries Science Center, investigators are conducting a survey of the West Coast fleets and interviewing fisheries participants to improve understanding of how they respond to these changes.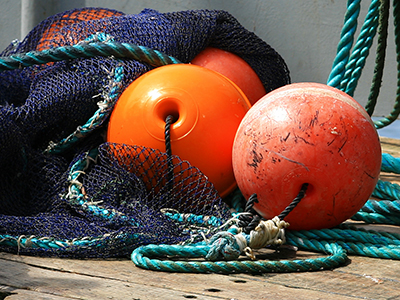 Responses may vary significantly across fishing communities, depending on diverse factors including homeport, vessel type and size, portfolio of fishing permits and alternative sources of income outside fisheries. Decisions about whether or not to enter, stay or exit commercial fisheries are likely influenced by economic factors (i.e., expected profits) but may also involve non-economic social factors.
Such factors can include satisfaction that comes from fishing, identities and social ties to fishing community or fishing families, access to local seafood, among other benefits and motivations.
The project is part of the NSF-funded initiative called "The Dynamics of Adaptation to Climate-Driven Variability in California Current Fisheries and Fishing Communities." The collaborators are Arizona State University (PI, Joshua Abbott) and Rutgers University (co-PI Malin Pinsky), together with our Washington-based team at the University of Washington School of Aquatic and Fishery Sciences (co-PI André Punt), Washington Sea Grant (co-PI Melissa Poe) and NOAA Northwest Fisheries Science Center (Co-PI Dan Holland and Karma Norman). Overall, this team of ecologists, economists and social scientists will integrate primary survey research, ocean and bio-economic modeling, and outreach to attain the following objectives:
1) to better understand how environmental variability affects, and is affected by, social and ecological processes;
2) to investigate how more integrated fisheries management can enhance social and ecological resilience;
3) to engage state and federal fisheries managers and fishing communities in developing and applying modeling approaches; and
4) to better achieve ecological and social goals in the context of the fisheries of the U.S. west coast.
The project will enable fisheries managers and participants to more effectively anticipate, prepare for and mitigate direct and indirect effects of climate variation on fisheries and fishing communities. For more information, please contact WSG Social Scientist Melissa Poe.