Advisory Committee
The WSG Advisory Committee provides general program oversight, direction, and advice. The Committee was first established in August 2006 with stakeholders and federal and state partners. The Committee was restructured in 2022 to better reflect the diverse stakeholders, sectors and geographies that Washington Sea Grant serves.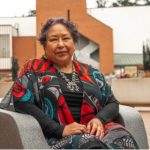 Laural Ballew
American Indian/Alaska Native and First Nations Relations Executive Director and Tribal Liaison, 
Western Washington University
An enrolled member of the Swinomish Tribe, Laural Ballew has lived on the Lummi reservation for over 46 years with her husband, Timothy Ballew Sr. She received a bachelor's degree from Western Washington University (WWU) and earned a master's degree in public administration-tribal governance, from The Evergreen State College, and is studying for a doctorate in Indigenous development and advancement from Te Whare Wānanga o Awanuiārangi, in New Zealand. She is the executive director for American Indian/Alaska Native and First Nation Relations/Tribal Liaison for WWU.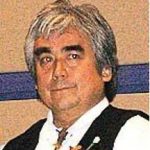 ​​Chad Bowechop
Treasurer, Makah Tribal Council  
Councilman G. Chad Bowechop is the Treasurer of the Makah Tribal Council, the governing body of the Makah Tribe, located in Neah Bay, Washington. Prior to his election in 2019, Councilman Bowechop served as an ocean policy advisor for the Makah Tribal Council and the manager of the Tribe's Office of Marine Affairs. Chad has been involved in helping Washington create a safer marine environment by emphasizing oil spill prevention and enhancing marine domain awareness off the coast of Washington and within the waters of Puget Sound. The son of the late Makah Chairman George Bowechop, Chad learned first-hand from his father and grandfather the importance of the 1855 Treaty of Neah Bay. The Makah Tribal Council's efforts in protecting the Washington Coast from oil spills reflect tribal dedication to protecting the rights that the Makah reserved in that treaty.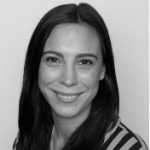 Laura Butler
Director of Strategic Initiatives, Washington State Department of AgricultureLaura Butler joined Washington State Department of Agriculture (WSDA) in 2016 as a policy advisor to the director and in 2018 was appointed to special assistant. In this capacity, she also filled the role of WSDA's aquaculture coordinator. In July 2021, Laura transitioned to full-time aquaculture coordination. Before working for WSDA, Laura was the legislative director for the Washington State Grange. Her background includes working in government affairs with a private lobbying firm in Washington state. Laura holds a bachelor's degree from The Evergreen State College in Olympia. In her free time, Laura enjoys travelling with her family and outdoor adventures.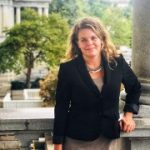 Kate Dean
Commissioner, Jefferson County 
Kate Dean was elected to the Jefferson County Board of County Commissioners in 2017. Kate moved to rural Jefferson County 20 years ago as a young farmer and entrepreneur committed to growing the local food economy. After leaving the farm, Kate started a consulting firm with an eye to projects that leveraged public, private and nonprofit resources to find innovative solutions to complex rural issues. She coordinated the Jefferson Landworks Collaborative (a farmland preservation and enterprise development initiative), managed Washington State University Extension's Small Farm Program, worked for Washington Department of Labor and Industries, and was the Regional Director for the North Olympic Development Council, a council of governments tasked with community and economic development. Kate holds a master's degree in public administration from the University of Washington Evans School of Public Policy and Governance. Her publications include USDA Farmland Changing Hands and Preparing for Climate Change on the North Olympic Peninsula and Small Towns.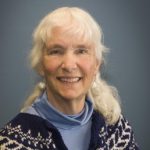 Megan N. Dethier
Director of Friday Harbor Labs, University of Washington
Dr. Megan N. Dethier is a research professor in the biology department at the University of Washington, but works full-time at Friday Harbor Laboratories on San Juan Island, where she is the director. She received her undergraduate degree from Carleton College in Minnesota and her doctoral degree at the University of Washington. Since 1978, she has worked on shoreline ecology of the Pacific Northwest. Her first love is rocky shores, having spent childhood summers on the coast of Maine, but she now also works in mud, gravel and salt marsh habitats. She designed a marine habitat classification system for Washington state, and has worked with the National Park Service and various Washington agencies designing shoreline mapping and monitoring programs. Her current research efforts are mostly focused in Puget Sound, investigating the linkage between physical features of shoreline habitats and their biota, and the effects of human impacts (such as shoreline armoring) on this linkage. She greatly enjoys teaching marine biology to undergraduate students, which she has done at the Friday Harbor Labs for over 30 years, but also at marine labs elsewhere including Maine and Australia.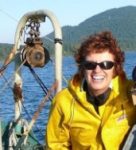 Deb Granger
Program Manager, Working Waterfront Coalition of Whatcom County
A founding member of the Working Waterfront Coalition of Whatcom County and its current part-time Program Manager, Deb Granger brings many years of experience in the seafood/fishing sector and in workforce development programs in the maritime sector. In addition to working as a high school educator (career counselor and more), Deb recently managed a 12-state aquaculture research consortium at the University of Washington, funded by USDA. As the founder of Bellingham SeaFeast, a successful celebration of our maritime sector, Deb loves commercial fishing on the Reefnet Boats off of Lummi Island, and sharing her love of all things water with friends and family.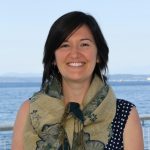 Erin Meyer
Director of Conservation Programs and Partnerships, Seattle Aquarium
Dr. Erin Meyer is the director of conservation programs and partnerships at the Seattle Aquarium, where she oversees a diverse portfolio of research, field conservation, ocean policy and advocacy, and species recovery programs in the U.S., Hawai'i and Coral Triangle. She has nearly 20 years of experience in conservation science, practice and policy. She is a skilled leader who has led large, collaborative teams across a variety of disciplines, bringing together Indigenous peoples, fishers, farmers, scientists, NGOs and government agencies in pursuit of healthy, productive ecosystems. Erin serves on the Western Washington University's Salish Sea Institute Advisory Board and Aquarium Conservation Partnership's Executive Committee. A passionate educator and mentor, Erin earned her doctoral degree in marine conservation from the University of California Berkeley, and holds a bachelor's degree in biological oceanography and a bachelor's degree in applied ecology, both from Rutgers University. As a Seattle native, Erin grew up fishing on Puget Sound, hiking in the North Cascades, and swimming in any body of water she could.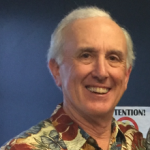 John Stein
NOAA Northwest Fisheries Science Center (retired); Science Panel Chair, Puget Sound Partnership 
John Stein currently serves as the chair of the Puget Sound Partnership's Science Panel, and is the chair of the Skagit Watershed Council Board of Directors. Previously he was science and research director of NOAA Fisheries Northwest Fisheries Science Center in Seattle. The Center's scientific responsibilities are for living marine resources (e.g., salmon, groundfish, and killer whales) and their habitats. Previously, John was an affiliate faculty member in the University of Washington School of Aquatic and Fisheries Sciences, and active in PICES (North Pacific Marine Science Organization), a multinational organization of Pacific Rim countries, and in his last position was vice-chair of governing council. At NOAA, in addition to his duties as Science Center Director he co-directed NOAA Fisheries California Current Integrated Ecosystem Assessment with the director of the SW Fisheries Science, and was the federal co-lead for Marine Planning on the west coast under the National Ocean Policy.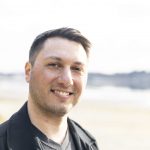 Bobbak Talebi
Coastal/Shorelands Section Manager, Shorelands and Environmental Assistance Program — Washington State Department of Ecology
Bobbak Talebi is the Coastal/Shorelands Section Manager at the Washington State Department of Ecology in the Shorelands and Environmental Assistance Program. He oversees the state shoreline, floodplain, coastal and ocean management programs. Bobbak has over two decades of combined education and professional experience in land use and environmental planning, policy, natural resource management, and conservation. He hold a bachelor's degree in environmental studies and urban planning; and a master's in marine and environmental Affairs – both from the University of Washington.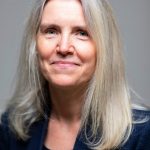 Maya Tolstoy (ex officio member)
Dean, University of Washington College of the Environment
Maya Tolstoy is a marine geophysicist specializing in seafloor earthquakes and volcanoes and the Maggie Walker Dean of the University of Washington College of the Environment. Over her more than 30-year career as a researcher, professor and administrator, Tolstoy has dedicated herself to furthering our understanding of the fundamental processes of our planet and advancing diversity, equity, and inclusion in academia. Before joining the UW, Tolstoy was a professor at Columbia University's Department of Earth and Environmental Sciences at Lamont-Doherty Earth Observatory and previously served as the interim executive vice president and dean of the faculty of Arts and Sciences at Columbia. Tolstoy has led 18 research expeditions at sea as chief or co-chief scientist and has 66 peer-reviewed scientific publications, including 10 in the journals Science or Nature. She also has led or co-led over $22 million worth of federally funded research. The recipient of the Wings Worldquest Sea Award honoring women in exploration, Tolstoy also was a finalist for NASA's 2009 Astronaut selection. She recently completed a six-year term on the National Academy Committee on Solid Earth Geophysics and was honored by the American Geophysical Union as the Birch Lecturer in 2016. 
Born in New York and raised in Scotland, Tolstoy earned her bachelor's degree in geophysics from the University of Edinburgh and her doctorate from Scripps Institution of Oceanography at the University of California, San Diego. Tolstoy's interest in marine seismology was ignited during an undergraduate internship, which included the opportunity to sail on a research vessel, an experience that propelled her career as a scientist, teacher and academic leader.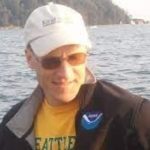 Dan Tonnes
Aquaculture Coordinator, Oregon & Washington, NOAA National Marine Fisheries Service
Dan Tonnes is the Washington and Oregon aquaculture coordinator for the West Coast Region of NOAA Fisheries. Dan has over 20 years of federal experience. Before becoming an aquaculture coordinator, he served as a recovery coordinator for rockfish listed under the Endangered Species Act (ESA), working on recovery planning, critical habitat designation, research, and habitat restoration initiatives. He has an extensive background in the federal ESA regulatory program, including Section 7 and 10 activities. He also serves as the West Coast Region liaison to the University of Washington. Prior to joining NOAA, he operated fishing boats in Puget Sound and Alaska and passenger ferries and oil spill response vessels in Washington. He received a bachelor's degree in environmental planning from Seattle Pacific University and a master's degree in marine affairs from the University of Washington. Dan is a Kinship Conservation Fellow.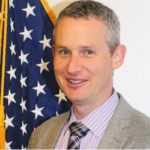 Kevin Werner
Science and Research Director, Northwest Fisheries Science Center
Kevin Werner has extensive experience working to connect science to application in water resources and climate in the western United States as well as policy and organizational development in the public sector. Most recently, Kevin led the creation of the National Weather Service (NWS) Office of Organizational Excellence (OOE). This office brought strategic thinking, enabling change, challenging the status quo, and creating connections with and for the NWS. Prior to that, Kevin's work has ranged from water and climate forecasting and application to climate data and assessment work and its role in decision making. Kevin has successfully connected science and scientists in these areas to application and decision makers. Kevin has worked in various parts of NOAA including the Satellite and Information Service (NESDIS) and the NOAA commissioned officer corps. Kevin also has experience infusing new science and technology into river forecast operational procedures and methodologies. Kevin holds degrees in atmospheric science, mathematics, public administration, and political science from the Universities of Washington and Utah. Kevin has also been active in his communities most recently serving on the library board in Salt Lake City.