A leader in research, outreach, and education for more than 40 years, Washington Sea Grant helps people to understand and address the challenges facing Washington's ocean and coasts.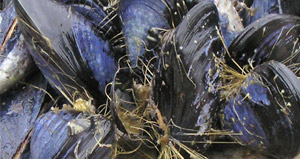 WSG-supported researchers are investigating climate-related threats to the amazingly tough threads that anchor mussels to wave-pounded rocks and docks.
The registration deadline is now approaching for the fourth National Working Waterfronts and Waterways Symposium to be held November 16-19, 2015 in Tampa, Florida.
The UW School of Law is hosting its first-ever Environmental Law Symposium on climate change Friday, November 6, featuring recent findings and litigation updates on ocean acidification. Co-sponsored by WSG.
Blogs
Read about recent research, education, and outreach activities on our WSG news blog.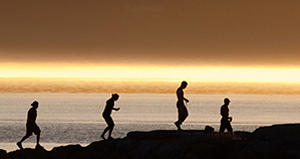 October 8: WSG-funded researcher Jason Toft discusses the effects of urban shoreline restoration on salmon. Events
October 10: A free workshop in Pt. Townsend will help contractors and DIYers adhere to current environmental regulations for boatyards. Events
Funding
Opportunities