A leader in research, outreach, and education for more than 40 years, Washington Sea Grant helps people to understand and address the challenges facing Washington's oceans and coasts.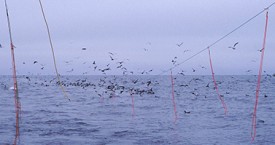 WSG is among the recipients of the recent 2015 Presidential Migratory Bird Stewardship Award. Learn more about the winning project.

WSG's Teri King has won the 2014-15 UW College of the Environment's Outstanding Community Impact Award.

Researchers with WSG funding are shedding light on harmful algae behavior and finding innovative ways to detect and predict poisonous blooms.

The April 2015 Journal of Shellfish Research features six articles by WSG-funded researchers studying aspects of Pacific Northwest geoduck.
Blogs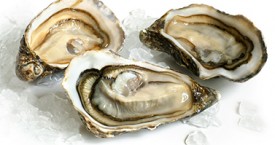 How Safe Is Your Shellfish? How Clean is Your Well Water?
Saturday, May 17, is the first of four dates for waterfront property owners to test their shellfish and well owners to test their water quality for contaminants.
Upcoming Workshops
WSG offers workshops on topics including vessel safety, maintenance, and operations, covering marine refrigeration, corrosion, diesel engine troubleshooting, computers, and navigation.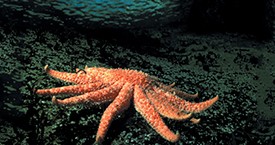 Current Opportunities