A leader in research, outreach, and education for more than 45 years, Washington Sea Grant helps people to understand and address the challenges facing Washington's oceans and coasts.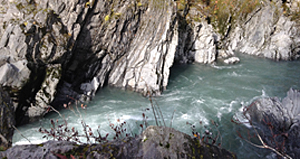 For the first time since the Elwha dams were removed, the Elwha Research Consortium and Peninsula College hosted the Elwha River Science Symposium followed by a community event highlighting the most current scientific research.
Dr. John A. Knauss, a leader in the founding of the national Sea Grant program and namesake for the Knauss Marine Policy Fellowship, passed away last week at the age of 90.
Blogs
Read about recent research, education, and outreach activities on our WSG news blog.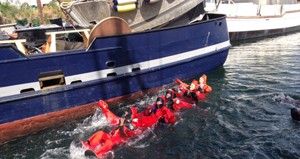 December 9: For those seeking funding to build and improve recreational boating facilities or market their facility as a certified Clean Marina, WSG is offering a free one-day workshop to provide the most current funding information.
December 14: Before winter hits, take a Coast Guard-approved First Aid at Sea Course with WSG. Topics covered include CPR, patient assessment, hypothermia, cold water, near drowning, trauma, burns, fractures, and choking.
Opportunities
Dean John A. Knauss Marine Policy Fellowship
WSG's one-year national policy fellowship from February 1, 2017 to January 31, 2018. Fellows are placed with congressional staff or in a federal agency, working on 

national policy decisions affecting ocean, coastal, and Great Lakes resources.

Program Development
WSG sets aside a portion of its federal budget for small grants that allow timely responses to new or changing needs and provide the capacity to plan and begin implementation in emerging program areas.