A leader in research, outreach, and education for more than 40 years, Washington Sea Grant helps people to understand and address the challenges facing Washington's oceans and coasts.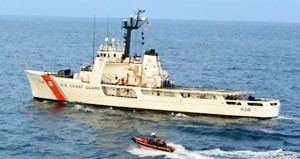 WSG and U.S. Coast Guard Launch Campaign to Reduce Small Oil Spills
This summer, WSG staff and the U.S. Coast Guard Auxiliary will kick off a small oil spill campaign to give away free clean up kits at vessel safety inspections.
Read what one parent said about this year's wildly popular NOAA Science Camp, where middle schoolers learn about marine science and high school students gain leadership and teaching experience.
Read about recent research, education, and outreach activities on our WSG news blog.
Opportunities
WSG Science Communications Fellowship   WSG's two-quarter communications fellowship from September 30, 2015 – March 21, 2016. Applications are now being accepted through August 31, 2015. Work on a range of communications projects and gain valuable experience as science communicators.
Marc Hershman Marine Policy Fellowship
WSG's one-year state policy fellowship from October 1, 2015 to September 30, 2016. Fellows team with mentors in state government or an NGO host office, working on ocean, coastal science and management issues
WSG 2015 Request for Proposal (RFP)
WSG's biennial competition to fund research and workforce development projects for February 2016 through January 2018
Program Development
WSG sets aside a portion of its federal budget for small grants.