A leader in research, outreach, and education for more than 40 years, Washington Sea Grant helps people to understand and address the challenges facing Washington's ocean and coasts.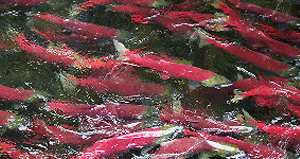 Toxic stormwater runoff from highways is killing adult coho salmon in urban streams of Puget Sound, according to a new study by WSG-funded researcher Jen McIntyre and others. But there is hope in a simple solution.
The UW School of Law is hosting its first-ever Environmental Law Symposium on climate change Friday, November 6, featuring recent findings and litigation updates on ocean acidification. Co-sponsored by WSG.
This month six new Hershman fellows embark on one-year fellowships around the Sound, tackling topics as varied as assessing paddlesports in Washington to addressing climate change with the Makah Tribe.
Blogs
Read about recent research, education, and outreach activities on our WSG news blog.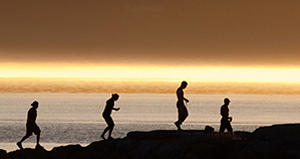 October 10: A free workshop in Pt. Townsend will help contractors and DIYers adhere to current environmental regulations for boatyards. Events
October 16: Salmon expert Paul Dorn shares his knowledge of species and issues affecting salmon in the Salish Sea. Once trained, share your knowledge with others at upcoming salmon events around the Sound with WSG's Kitsap Salmon Docents.
October 19: The registration deadline is the 19th for the fourth National Working Waterfronts and Waterways Symposium, November 16-19, 2015, in Tampa, Florida.
Funding
Opportunities