A leader in research, outreach, and education for more than 45 years, Washington Sea Grant helps people to understand and address the challenges facing Washington's oceans and coasts.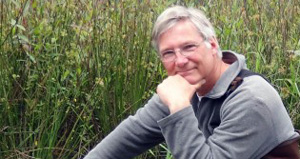 The Seattle Aquarium honored UW's Jeffrey Cordell at the annual Chairman's Dinner for his work on the Seattle seawall.
Volunteers for SoundToxins learned about the latest research on harmful algal blooms at the annual SoundToxins training last week. Learn more about phytoplankton in Puget Sound.
A new report providing the final results of WSG studies on the effects of evolving shellfish aquaculture on Washington's marine ecosystems and economy is available (updated Jan. 5, 2016).
Blogs
Read about recent research, education, and outreach activities on our WSG news blog.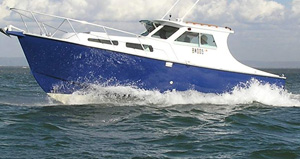 Now – February 6: WSG is hosting a booth and sharing information with boaters on prevention of sewage spills. Come visit with us.
February 6: The Crab Team will give a class at Sound Waters 2016, with a presentation on invasive European green crab in Puget Sound.
February 23: Learn to read the wind on Pacific Northwest waters.
February 26: Be prepared for emergencies on water: Learn U.S. Coast Guard-approved skills including CPR, patient assessment, hypothermia, cold water survival, trauma and burns.
March 7-8: Register now for the 23rd annual Conference for Shellfish Growers. View the draft agenda for the conference.
Opportunities
Dean John A. Knauss Marine Policy Fellowship
WSG's one-year national policy fellowship from February 1, 2017 to January 31, 2018. Fellows are placed with congressional staff or in a federal agency, working on 

national policy decisions affecting ocean, coastal, and Great Lakes resources. Applications are now being accepted. 

Sea Grant/NOAA Fisheries Graduate Fellowship
Receive two- and three-year funding support for Ph.D. research in either population and ecosystem dynamics or marine resource economics. Applications are now being accepted.
NOAA Coastal Management Fellowship
Spend two years with state coastal zone programs on projects proposed by the states and selected by NOAA's Office for Coastal Management. Applications are now being accepted.
Program Development
WSG sets aside a portion of its federal budget for small grants that allow timely responses to new or changing needs and provide the capacity to plan and begin implementation in emerging program areas.