Daytime and evening guided tours throughout the year with WSG specialists provide opportunities to enrich your shoreline experience and learn about Salish Sea oceanography, marine invertebrates, plants, seaweeds, and conservation.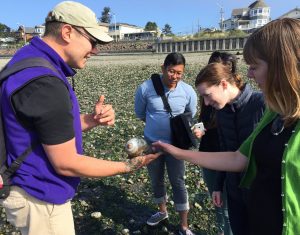 Throughout the summer WSG staff participate in a variety of marine themed fairs and festivals around Washington. The Bellingham SeaFeast, The Northwest Wooden Boat Festival and the annual Hama Hama Oyster Rama festival are just a few of the events where Washington Sea Grant staff have a booth with marine-related educational materials to share.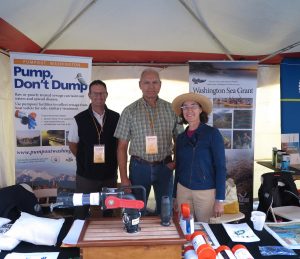 The Kitsap Waters Festival is an annual event in mid-spring that brings together educators on the Kitsap Peninsula and beyond.  Nearly 1,000 Kitsap fourth graders, their teachers, and parents learn about a wide variety of water-related topics.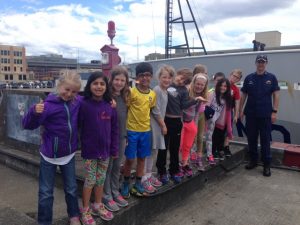 The River and Ocean Film Festival is presented each year by Washington Sea Grant and partners and offers film explorations of our regional rivers and oceans. The films highlight the beauty and opportunity of this region and the issues facing its marine and freshwater habitats.The event is typically held at Washington at the Rainforest Arts Center in Forks.