Contact Us
Welcome to Washington Sea Grant. To receive the WSG quarterly newsletter, Sea Star, the Green Crab Newsletter, or to learn about workshops, research, and funding opportunities, please submit the following form; use this form to also update your subscription information or unsubscribe. You can choose either print or help us save costs and reduce our carbon footprint with email.
Email Unsubscribe
Our emails include an unsubscribe option at the bottom of the message. Alternatively, you can write to sgpubs@uw.edu, indicating "Unsubscribe" and the name of the email list in the subject line (e.g., Unsubscribe Sea Star); please also include your name in the email message.
Find Us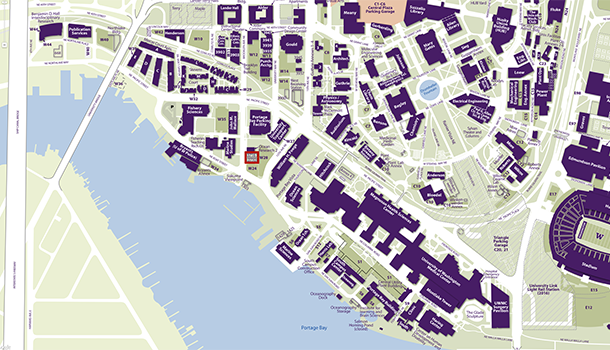 Directions from 1-5 north or south:
Take exit 169 to 45th St
Turn east on 45th St.
Turn right at 15th Ave NE
Drive approx. 1/2 mile, past Pacific Ave to first stop sign (Boat St)
Turn right on Boat St.
Turn right on next street, Brooklyn Ave NE
Alternative route
Take exit 168B to merge onto WA-520 E toward Bellevue/Kirkland
Take Montlake Blvd exit
Turn left at E. Montlake Pl E / WA-513
Turn left at NE Pacific St
Turn left at Brooklyn Ave NE