Washington Sea Grant Science Communications Fellowships
Undergraduate Fellowship dates: February 1– June 11, 2021
Upcoming Graduate Fellowship dates: April 16 – August 27, 2021
Washington Sea Grant offers two Science Communications Fellowships: one for graduate students and one for undergraduate students.
WSG fellows work for two academic quarters on a range of communications projects, from writing articles for the Sea Star newsletter to developing web content. Fellows are given the opportunity to develop their portfolios as writers and communicators, building bridges between scientific information and public understanding. Watch for fellowship openings.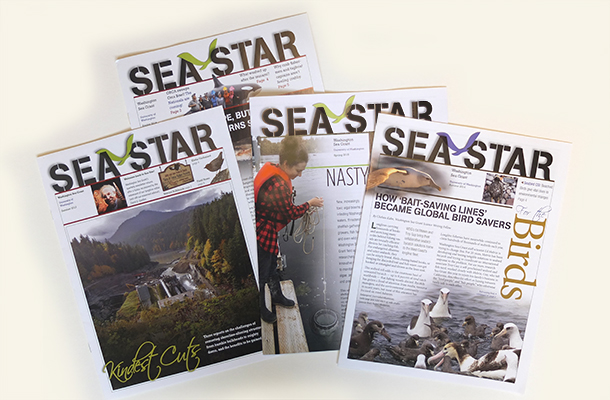 Washington Sea Grant's Science Communications fellowship has allowed me to develop my writing skills to engage a broad audience across several different platforms.  As a fellow, I have written press releases, generated social media posts, developed web content and attended outreach events.  This work has allowed me to reach scientists, reporters, and fishermen who all share my interest in protecting the marine environment.  Ultimately, this experience has significantly expanded my skillset and competency as a science communicator.
Jasmine Prat, 2018–2019 Science Communications Fellow