Washington Sea Grant Science Communications Fellowship
WSG Science Communications Fellows work for two academic quarters on a range of communications projects, from writing articles for the Sea Star newsletter to developing web content. Fellows are given the opportunity to develop their portfolios as writers and communicators, building bridges between scientific information and public understanding.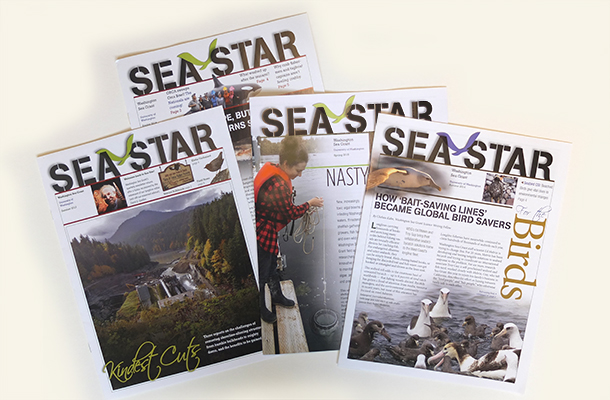 Washington Sea Grant's Science Writing Fellowship introduced me to the field of science writing, not just on campus but also across the Northwest. My Sea Star article on hypoxia in Hood Canal allowed me to interview internationally known scientists about a topic important to Washington State. The Science Writing Fellowship provides a level of mentoring that helped my writing become a much more effective tool for science advocacy.
Rachel Aronson, 2011–2012 Science Writing Fellow and a Marc Hershman Marine Policy Fellow in the Washington State Department of Ecology