Aug 8 Marine Renewable Energy Seminar
Padilla Bay Reserve, Mt. Vernon WA   (view map)
Agenda
6:00 – Doors open; come early for the 'Touch Tank'!
6:30 – An Introduction to Marine Renewable Energy  Presenter – Curtis Rusch
Marine renewable energy refers to the conversion of naturally-occurring power in oceans and rivers to forms appropriate for human use, such as electricity. This talk presents an overview of the technologies that make up marine renewable energy and highlights some of the ongoing research in the field. 
7:10 – Environmental Impacts of Marine Renewable Energy  Presenter – Emma Cotter
As we install new technology in the ocean, we must consider how these devices will impact the ocean environment and the creatures that live in sea. This talk will focus on current research in managing and mitigating the environmental concerns around these devices, as well as which environmental concerns have been addressed to date. 
7:30 – Discussion: Environmental and Social Considerations  Panelists: Emma Cotter, Molly Grear, Kaylie McTiernan
8:00 – Jobs from Marine Energy  Presenter – Rob Cavagnaro
Marine renewable energy projects represent new economic development and would benefit communities by creating jobs. The types of jobs linked with such development, along with an estimate of how many the industry may support, are discussed. 
8:15 – Q&A
Presenter Bios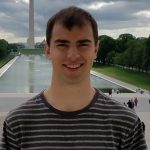 Curtis Rusch is a PhD student at the University of Washington in the Department of Mechanical Engineering. His is interested in modeling, testing, and scaling wave energy converter dynamics.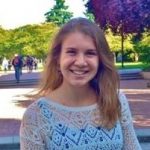 Emma Cotter is a PhD student studying mechanical engineering at the University of Washington. Her research focuses on instrumentation for environmental monitoring at marine energy sites.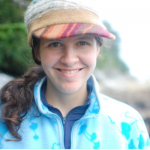 Molly Grear is a PhD student at the University of Washington in the Civil and Environmental Engineering Department. Her research focuses on how marine mammals may be impacted by installing marine renewable energy.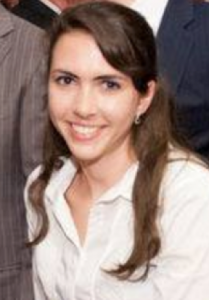 Kaylie McTiernan is a Master's student in Marine and Environmental Affairs and Mechanical Engineering. Her research has focused on stakeholder views of tidal energy in Puget Sound.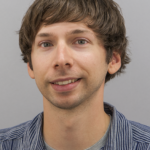 Rob Cavagnaro is a postdoc at the Applied Physics Laboratory of the University of Washington. He received his Ph.D. in mechanical engineering at the University of Washington in 2016. He researches marine renewable energy including current stream and wave technologies. His focus is on modeling device dynamics, designing electromechanical power take-off systems, improving total system efficiency, and developing and testing advanced control strategies. He has previously conducted a U.S. Department of Energy EERE Postdoctoral Research Fellowship at University College Cork, Ireland, where he advanced the technique of electromechanical emulation of turbine systems.