November 28, 2023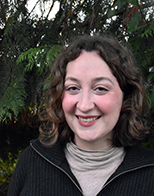 Washington Sea Grant (WSG) is excited to welcome Alison Lorenz as a new science writer.
In this role, Alison creates and proofs flyers, blog posts, news releases, reports, and more to keep the public connected to WSG's work across its program areas. She also supports WSG's media relations and outreach efforts.
Alison holds a bachelor's degree in English from Carleton College and a master's degree in public administration from the University ...
Read More