April 25, 2022
Washington Sea Grant is thrilled to welcome Ashli Blow, communications specialist, to the team.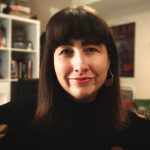 As a communications specialist, Ashli helps advance storytelling related to WSG activities by working alongside researchers and outreach specialists. She develops copy, video and other content on various communication mediums, ranging from digital platforms to print publications.
Previously, Ashli lived and worked in Memphis, Tennessee as a breaking news producer and writer before moving to the Pacific Northwest for ...
Read More