September 22, 2017
Members of the 2017 class of Marc Hershman Marine Policy, Knauss Marine Policy and the Sea Grant – National Marine Fisheries Service fellowships programs met today for an orientation, followed by lunch and a tour of Seattle's Fishermen's Terminal.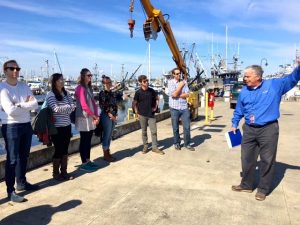 This year's class of fellows include:
The Marc Hershman Marine Policy Fellows spend a year working with government or NGO host offices in Washington. This ...
Read More