Ideas Bloom in the

Squaxin Island Tribal Garden
How WSG social science research helped catalyze a budding community space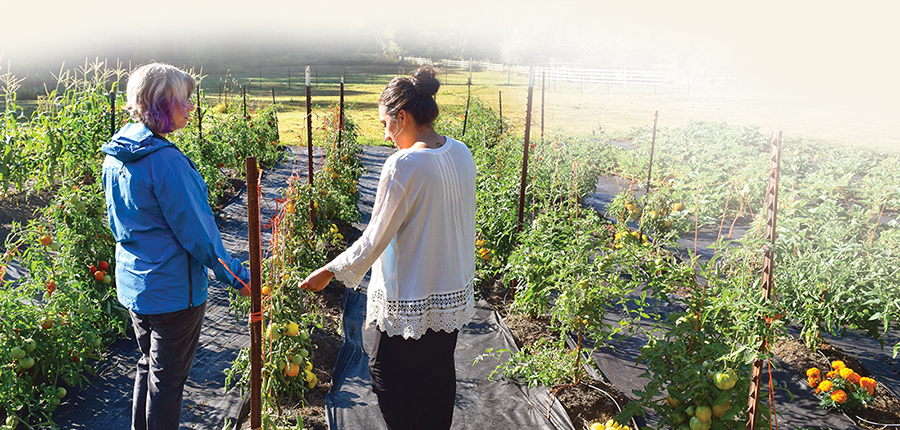 Aleta Poste stands at the center of the medicinal garden, a small circular patch laden with symbolism. Seven plant beds ring around her, one each for the bands of the Squaxin Island Tribe. Two paths cut the plot into four equal sections, in keeping with the gwǝdzadad teachings of Poste's ancestors, which honor the four directions, four seasons and four stages of life. The paths are laid with oyster shells: "This represents the connection between the land and the sea," explains Poste, a Squaxin Island member and manager of the Squaxin Island Tribal Garden.
This deep land-sea connection initially led Melissa Poe, lead social scientist at WSG and liaison with NOAA's Northwest Fisheries Science Center, to work with the Squaxin Island Tribe. The research began by exploring the cultural importance of the tribe's shellfish harvesting. Later, Poe and her Squaxin Island tribal collaborators looked at how such practices could be affected by environmental changes, including ocean acidification. Some of the marine-themed questions about well-being that Poe's projects raised, however, helped tribal members hone in on a land-based vision: the Squaxin Island community garden.
The Squaxin Island Tribe comprises Coast Salish indigenous clans that have lived in the seven southernmost watersheds of Puget Sound for thousands of years, in an area surrounding the modern-day cities of Olympia and Shelton. From salmon spawning grounds to geoduck beds, their ancestral territory was abundant in marine resources. Rights to the land and resources located in their traditional harvesting grounds are reserved for the tribe through the Medicine Creek Treaty of 1854. These resources are essential to their nourishment and to their culture. As Poste says, "We are the people of the water."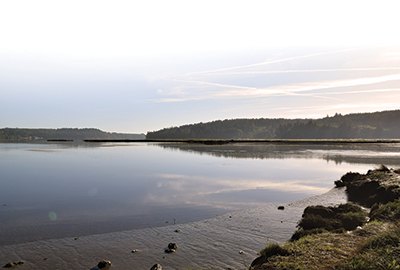 In 2013, Poe and Jamie Donatuto, an environmental health analyst with the Swinomish Indian Tribal Community, began to research the importance of the shellfish resources to the Squaxin Island tribal community's sense of place and identity. Many Squaxin Island members expressed how formative it had been to grow up harvesting shellfish along the shore, knowing that they were doing the same activity and eating the same food that their ancestors had for generations. "The research confirmed an understanding of the intricate connection between marine resources and multiple dimensions of well-being," Poe says. "It became clear that shellfish and traditional foods are fundamental to community expression, relationships and identity — to who they are as a people. At the same time, we know that shellfish are highly vulnerable to ocean acidification.
The research raised another important question: What could environmental change mean for the future well-being of the tribe? Seeking answers, Poe, Donatuto and WSG's newest social scientist, Melissa Watkinson, teamed up with Squaxin colleagues Charlene Krise, Aleta Poste, Casey Brown and Candace Penn to conduct community-based research within the Squaxin Island Tribe. Funding was provided by WSG, the NIH National Library of Medicine and NOAA's Integrated Ecosystem Assessment Program.
First, the researchers defined health and well-being from the community's perspective. Then, they assessed how this well-being could be diminished in the future by ocean change.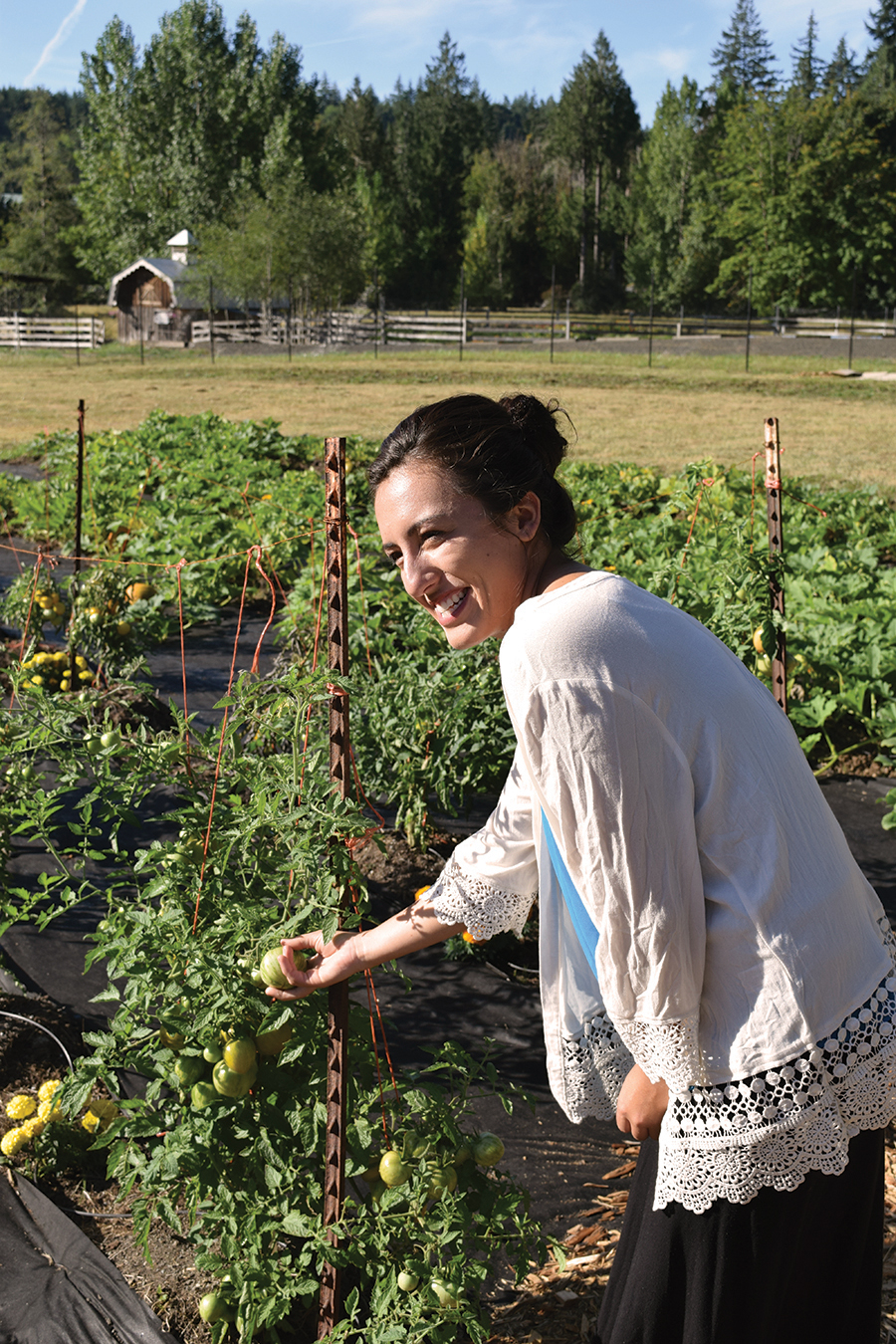 Using social science techniques, including ethnographic interviews, grounded theory-based analysis and community verification, the researchers arrived at seven indicators to describe health and well-being within the Squaxin Island tribal community: physical health, community connections, natural resource security, cultural use and practice, education, self-determination and resilience. In subsequent workshop-format surveys on how these indicators could be affected by future ocean change, they found physical health, cultural use and practice, and community connections to be most vulnerable — particularly owing to the expected changes to the tribe's food practices, such as gathering shellfish.
The research sparked conversations within the tribe on how to buffer impacts to some of the cultural practices and well-being benefits that are associated with their traditional foods. The idea that came up repeatedly was to establish a community garden. Such a garden could reinforce physical health by providing fresh, organic fruits and vegetables. It could provide refuge for cultural practices by being a place to grow and learn about traditional medicines and traditional ways of preparing foods. It could strengthen social connections by being a gathering space to share stories, give gifts and hold celebrations.
"We wanted to take care of the community's idea of having a community food space again," Poste says. That vision is now a reality. The Squaxin Island Tribal Garden was built, planted and harvested in 2016 and has continued to grow fruits, vegetables and medicinal plants. Community members can pick up produce at the weekly farm stand, and the remaining harvest goes to the tribe's elder center. The garden also hosts classes on topics like cooking, jam-making and medicinal practices. "We are educating and reaffirming the knowledge that exists here in the tribe — and giving people the space to share in it again," Poste says.
The garden is also a space where the community can gather and be together. "In our daily lives, we're governed by the clock. You're forced into a timeframe," Poste says. "But when we're out harvesting, it feels like time is infinite. You're able to have those conversations you might not otherwise have, to make time for those stories that take a little longer. I always think of that phrase, 'time immemorial' — that's huge," she continues. "I like to think of this garden as my medicine."