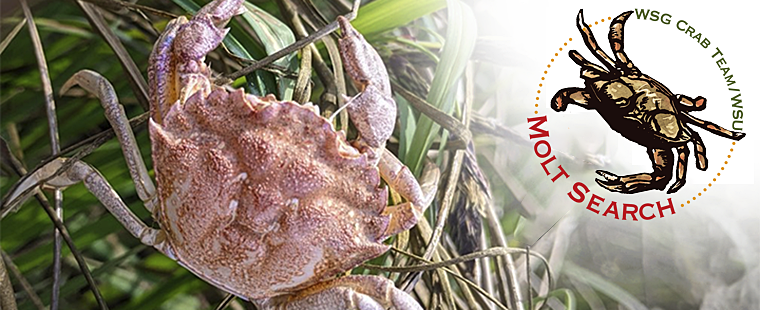 The emerging invasion by European green crabs (Carcinus maenas) threatens marine resources in Washington. Early detection of small populations gives us the best chance to reduce the spread and impact of this globally damaging invasive species.
Washington Sea Grant and Washington State University Extension have teamed up to launch a new volunteer-based early detection program to complement the existing WSG Crab Team trapping and monitoring network.
Molt Search aims to support broader participation in early detection by teaching volunteers what to look for and how to report the presence of European green crab molts along inland shorelines. These molts can serve as an early indicator of the presence of European green crab in an area.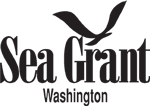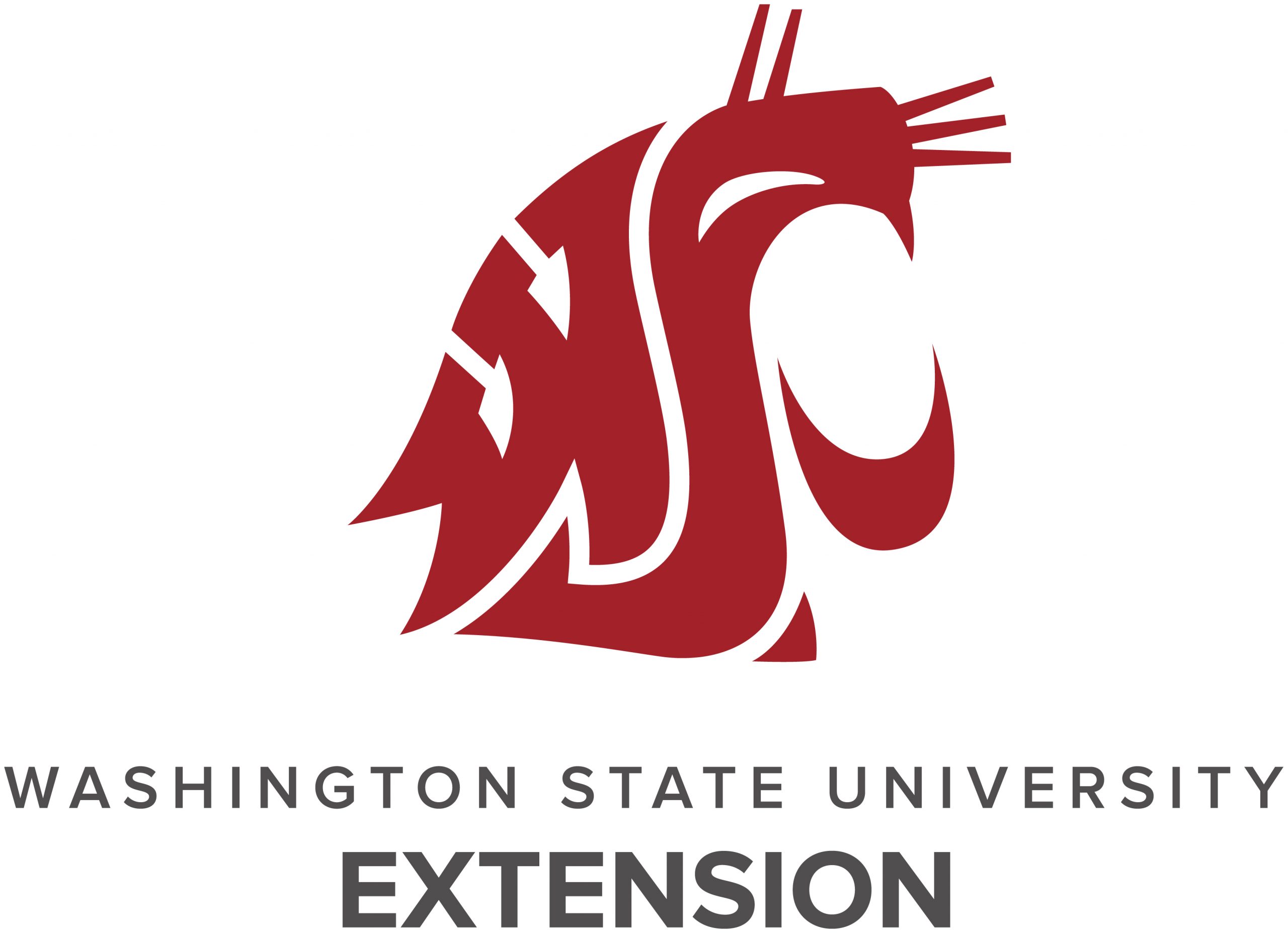 Molt Search Volunteer Events
Registration is required for volunteer training workshops
May 10: Kitsap County volunteer training workshop, SEA Discovery Center (3:00-5:00 p.m.)
May 11: Mason County volunteer training workshop, Shelton Public Works Building (3:00-5:00 p.m.)
May 13: Snohomish County volunteer training workshop, Edmonds Rec Center (10:00 a.m.-12:00 p.m.)
BioBlitz event to follow on May 13, Olympic Beach (1:00 p.m.)
May 16: King County volunteer training workshop, MaST Center Aquarium (6:00-8:00 p.m.)
BioBlitz event to follow on May 20, Redondo Beach (3:00 p.m.)
May 19: Thurston County volunteer training workshop, Nisqually Reach Nature Center (10:00 a.m.-12:00 p.m.)
BioBlitz event to follow on May 19, Nisqually Reach Nature Center (12:00 p.m.)
May 19: San Juan County volunteer training workshop, Location Coming Soon (11:30 a.m.-1:30 p.m.)
BioBlitz event to follow on May 19, Jackson's Beach (2:00 p.m.)
May 20: Whatcom County volunteer training workshop, BP Heron Center (10:00 a.m.-12:00 p.m.)
BioBlitz event to follow on May 20, BP Heron Center (12:00 p.m.)
May 26: Pierce County volunteer training workshop, Tacoma Public Library Wheelock Branch (3:00 p.m.-5:00 p.m.)
June 1: Jefferson County volunteer training workshop, Port Townsend Marine Science Center (4:00 p.m.-6:00 p.m.)
June 8: Skagit County volunteer training workshop, Padilla Bay Interpretive Center (10:00 a.m.-12:00 p.m.)
June 11: Clallam County volunteer training workshop, Dungeness River Center (2:00 p.m.-4:00 p.m.)