January 27, 2021
We look forward to celebrating the program's 50th anniversary year with a variety of stories and events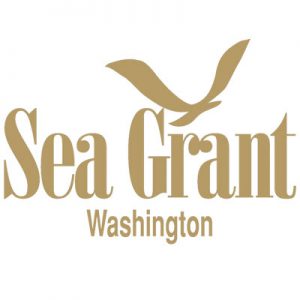 Since its inception, Washington Sea Grant (WSG) has been uniting resources from federal, state and our local universities to provide tools, guidance and services benefiting the marine environment, economy and people of Washington.
This year, we celebrate our first 50 years of service with you. Help us look back and reflect upon the hurdles met and innovations gained  ­— and look ahead and plan for an inspiring next 50 years.
We invite you to attend events with our partners, fellow scientists, communities and friends online through a series of events and activities including a 50 th Anniversary Lunch & Learn series of presentations in partnership with UW EarthLab, plus blog posts featuring historical photos,  conversations and memories from years past, and an end-of-the-year celebration and panel discussion.
50th Anniversary EarthLab Lunch & Learn Series: 
Saving the Albatross: Seabird bycatch innovations: March 13, 2021
 Planning for Future Sea Level Rise:  May 11, 2021
Getting in the Mud: WSG Crab Team and the invasive European green crab: July 13, 2021
50th Anniversary Celebration and Panel Discussion: Honoring past directors and a look 50 years ahead
 Save the date:  November 18, 2021
This event will be an opportunity for advocates, partners and staff to discuss accomplishments of lasting impact and share their visions of how WSG can help create a positive future for Washington's coastal and shoreline communities.
Watch for registration information for these events and more in upcoming newsletters.