May 1, 2019
With funding from the Clean Vessel Act program, 140 pumpout stations help divert sewage from coastal and inland waters in Washington.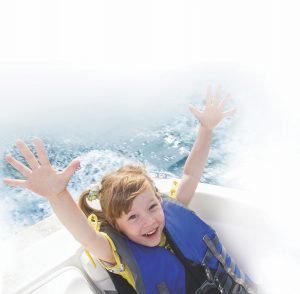 Washington's recreational boaters have diverted nearly 11 million gallons of sewage from coastal and inland waters by pumping out their boat holding tanks at more than 140 public pumpout stations last year. These facilities allow boaters to offload their sewage quickly and safely, preserving the water quality of Washington waters. Pumpout stations make it easier for boaters to comply with the Puget Sound No Discharge Zone (NDZ) ruling, which went into effect May 10, 2018. The ruling established Puget Sound and certain adjoining waters as areas where boaters may not release treated or untreated sewage from Type I and Type II marine sanitation devices (MSDs). Many of these pumpout facilities were constructed and continue to be maintained with grant funding from the Washington State Parks Clean Vessel Program. The program expanded the number of pumpouts in recent years to meet increasing boater demand for these types of facilities, with a new Clean Vessel funded pumpout set to be completed this summer at the Shaw General Store in the San Juan Islands.
In addition to funding the construction and maintenance of more than 140 pumpout, dump stations and floating restrooms across the state, the Washington State Parks Clean Vessel Program has been a key partner of Pumpout Washington– the public outreach program managed by Washington Sea Grant. This year celebrates a decade of Washington Sea Grant's leadership of this successful program. In that time, the Pumpout Washington team has engaged with tens of thousands of boaters about the importance of properly disposing their sewage. With support from the Clean Vessel Program, the Pumpout Washington Program has distributed more than 10,000 pumpout adapter kits to boaters, making it easier for them to empty their boat's head. For the upcoming 2019 boating season, boaters can receive a free pumpout adapter kit by going to the Pumpout Washington website. These kits make it easier for boaters to use pumpout stations without making a mess.
Starting this year, specialists from Washington Sea Grant, in partnership with Washington State Parks, are conducting a state-wide inventory of public pumpout and dump stations. The data collected through this survey will be used to update online maps showing where pumpout facilities are located in Washington State. The information will also be used to identify areas where new boat sewage disposal facilities are needed. For more information about the Pumpout Washington program, including a Google map showing public pumpout and dump station locations in Washington State, visit pumpoutwashington.org.
Good boating stewardship also comes in the form of preventing oil pollution. Small oil spills account for 75 percent of the oil dumped into local waters. This summer, the Clean Bilge Project, managed by Washington Sea Grant, will provide boaters with the knowledge and tools they need to stop oil pollution at the source: in the bilge. The Clean Bilge Project includes a free absorbent pillow to be placed alongside bilge pumps to prevent oily discharge from entering the water and an oil bib that fits around the fuel nozzle to prevent leaking while fueling. Also this summer, the Clean Bilge Project will receive distribution help from Washington's District 13 Coast Guard Auxiliary.
The Washington Clean Vessel Program was established after Congress passed the Clean Vessel Act of 1992. The program is funded by the U.S. Fish and Wildlife Service's Sportfish Restoration Trust Fund, which is supported by special taxes on recreational boats, fishing gear and boat fuel. The Clean Bilge Project is part of the Small Oil Spills Prevention Program funded by the Washington Department of Ecology.
CONTACTS:
Aaron Barnett, Washington Sea Grant, 206-616-8929 or aaronb5@uw.edu
Bridget Trosin, Washington Sea Grant, 360-428-1003 or bemmett@uw.edu
Catherine Buchalski Smith, 360-902-8659 or Catherine.BuchalskiSmith@parks.wa.gov
­­
Washington Sea Grant, based within the College of the Environment at the University of Washington, helps people and marine life thrive through research, technical expertise and education supporting the responsible use and conservation of coastal ecosystems. The National Sea Grant College Program is part of the National Oceanic and Atmospheric Administration, U.S. Department of Commerce. www.wsg.washington.edu.
Join the conversation: @WASeaGrant, @WASeaGrant and Facebook.com/WaSeaGrant