July 28, 2020
We are pleased to announce that recent and soon-to-be graduates Katy Dalton, Megan McKeown, Max Showalter and Hally B. Stone are finalists for the 2021 class of the John A. Knauss Marine Policy Fellowship program.
Since 1979, the National Sea Grant College Program has provided one-year fellowships working in federal government offices in Washington, D.C. to over 1,400 early-career professionals. Legislative fellows typically spend their time learning about marine-related policy issues in Congress and often get the chance to further key pieces of legislation. Executive fellows work for such agencies as NOAA, Environmental Protection Agency, National Science Foundation, State Department, Fish and Wildlife Service, and Department of Energy, often assisting in the implementation of management and conservation laws.
The 2021 Knauss Fellows from Washington are:
Katy Dalton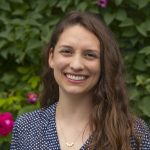 One of Katy's earliest memories is exploring a dead humpback whale that had washed up on a beach in her hometown of Anchorage, Alaska. Since then, the ocean and all its mysteries has fascinated her. Learning to SCUBA dive at 16 further solidified this passion which she maintained even while pursuing a degree from Colorado College in organismal biology and ecology. After working for an environmental nonprofit in Denver, Katy found her way back to the ocean via the Master of Marine Affairs program at the University of Washington. There, she studied marine learning networks—collaborative knowledge sharing platforms—and their potential to transform ocean governance. Katy also worked for the Food and Agriculture Organization of the United Nations on small-scale fisheries policy, and became passionate about the intersection of international marine policy, resource management and sustainable development. She is excited to apply these varied experiences, continue learning, and find new passions as a Knauss Fellow in Washington, D.C.
Megan McKeown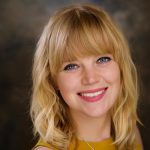 As a native of Houston, Texas (dubbed the "Energy Capital of the World"), Megan was inspired to study the impact of the local oil and gas industry had on her city's air quality. After earning a bachelor's degree in atmospheric sciences at Texas A&M University, Megan planned to become an academic researcher in the field. However, an internship at Pacific Northwest National Laboratory opened her eyes to the need for environmental science communication and advocacy in the policy realm. Megan shifted courses and began her master's degree at the University of Washington's School of Marine and Environmental Affairs. Here she bridged her atmospheric background to new issues in both the policy and marine worlds. Graduating in December, Megan's thesis centers on environmental justice in climate change policies. As a Knauss Fellow, Megan pledges to elevate and engage Black, Indigenous and people of color in the policy process.
Max Showalter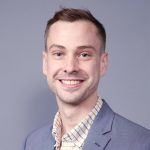 Max Showalter is finishing a doctoral degree in oceanography and astrobiology at the University of Washington under advisor Jody Deming. Using a combination of lab experiments, mathematical modeling and polar field work, Max seeks to understand how bacteria and their viruses survive in the extreme environment of sea ice, and how bacterial life in extremes on Earth can inform the search for life in our solar system and beyond. During his graduate work, he became involved in Arctic policy through work with the Canadian Studies Center on Inuit policies and politics, which helped develop his interest in science policy.
Hally Stone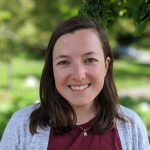 Hally hails from Buffalo, New York. She is finishing her doctoral degree in physical oceanography at the University of Washington (UW), advised by Neil Banas (University of Strathclyde) and Parker MacCready (UW). Her research focuses on the broad impacts of coastal upwelling dynamics in the Pacific Northwest, with specific interest in how wind patterns affect shelf bottom water variability and phytoplankton biomass. She also does some work modeling transport of harmful algal blooms as part of the region's Monitoring and Event Response for Harmful Algal Blooms (MERHAB) program. She earned her bachelor's degree in astronomy and physics and marine science from Boston University, where she became interested in coastal oceanography because of its interdisciplinary nature and relevance to people. She became interested in science policy through  the UW's Integrative Graduate Education and Research Traineeship (IGERT) Program on Ocean Change, where she worked with state legislators and agencies on projects including quantifying the economic value of blue carbon stored beneath eelgrass beds in Puget Sound.
Congratulations to our four fellows! We look forward to seeing what you accomplish.