July 24, 2019
We are pleased to announce that recent graduates Katie Chicojay, Kelly Martin, Jasmine Prat and Spencer Showalter are finalists for the 2020 class of the John A. Knauss Marine Policy Fellowship program.
Since 1979, the National Sea Grant College Program has provided one-year fellowships working in federal government offices in Washington, D.C. to over 1,300 early-career professionals. Legislative fellows typically spend their time learning about marine-related policy issues in Congress and often get the chance to further key pieces of legislation. Executive fellows work for such agencies as NOAA, Environmental Protection Agency, National Science Foundation, State Department, Fish and Wildlife Service, and Department of Energy, often assisting in the implementation of management and conservation laws.
The 2020 Knauss Fellows from Washington are:
Katie Chicojay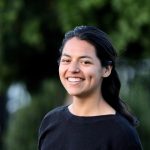 Originally from the Boston area, Katie fostered a love of the ocean through exploring the varied New England coast. As an undergraduate at Colby College, Katie had the opportunity to research how lobstermen in the Gulf of Maine perceive climate change and its potential impacts on the lobster industry and their livelihoods. This research led Katie to pursue a master's degree at the UW School of Marine and Environmental Affairs. While there, her capstone project explored stakeholder perspectives and policy implications of the Adaptive Management Program in the West Coast Groundfish Fishery. Katie's experience during graduate school furthered her desire to continue working with local communities and stakeholders to influence, create and implement effective policy in the environmental field.
Kelly Martin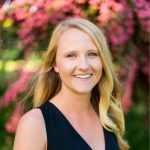 Kelly developed her passion for the environment while exploring the coastline of her hometown just North of San Francisco, but it was a high school marine biology class and getting SCUBA certified that finally inspired her pursuit of a career in marine science. This path first led her across the country to Florida, earning a bachelor's degree in marine affairs from the University of Miami while completing internships with the Shark Research and Conservation Program and the New England Aquarium. Following graduation, Kelly moved to The Bahamas to work as an educator at the Cape Eleuthera Island School. After two years of teaching, Kelly returned to school at the University of Washington School of Marine and Environmental Affairs to refocus on a career bringing together science and policy. While there, she completed a capstone project analyzing policy options for the Pacific Groundfish Fishery catch share program and worked as a program assistant for Washington Sea Grant's Crab Team. Kelly is excited to work and learn at the center of U.S. policy in Washington D.C. next year as a Knauss fellow.
Jasmine Prat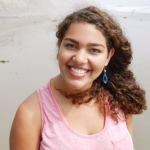 Jasmine grew up fascinated by the ocean, although she didn't live near the coast until moving to Seattle in high school. Once there, she volunteered at the Seattle Aquarium and was inspired to earn degrees in marine biology and science communication from University of California, Santa Barbara. Jasmine first became involved in toxicology as an undergraduate by studying the impacts of urban stormwater runoff on pacific salmon as a NOAA Hollings scholar. She continued this work as a master's student at Washington State University, as part of a collaborative team of academics, federal agency researchers, and tribal members to complete her thesis research. Working with diverse stakeholders made her aware of the importance and challenges of protecting marine resources, and she is eager to learn about addressing relevant issues through national policy as a Knauss Fellow.
Spencer Showalter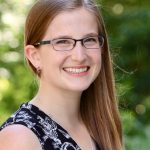 Spencer grew up on an island in the San Francisco Bay, but she fell in love with the ocean at eight years old, knee-deep in the mudflats of Puget Sound. She spent high school volunteering with seals at the Marine Mammal Center and pursued her undergraduate degree in Marine Science and Environmental Science at Boston University. Through their marine program, she had the opportunity to study coral in Belize, sharks in Ecuador, and the marine urban ecology of the greater Boston area. She was also an Ernest F. Hollings scholar and studied toxic algal blooms on the NOAA R/V Brown and at the Northwest Fisheries Science Center. Driven by a sense that every study she'd done prompted a call for policy action, she began her master's degree with the University of Washington's School of Marine and Environmental Affairs. At UW, she wrote her master's thesis on the prevalence of toxic algae in pink salmon and was an intern with NOAA's groundfish branch in Seattle, where she contributed to environmental assessments. She also was the managing editor of and wrote for the school's blog, Currents. In her spare time, Spencer loves to read, bake bread, and jump into the nearest available body of water.
Congratulations! We look forward to seeing what you accomplish.