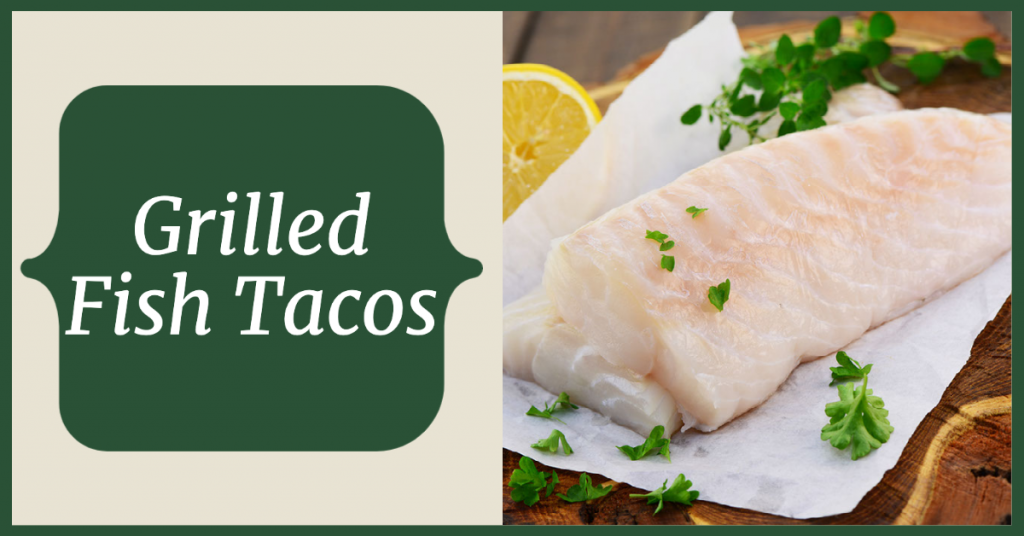 October 18, 2021
By Lucia Davids, WSG Student Assistant 
Our recipe for this week of National Seafood Month is grilled fish tacos. This dish is quick to make and easily customizable for you and your family. Firm white fish is optimal for this recipe, such as cod, halibut or rockfish (all of which are potentially good sustainable choices and typically available at local fish markets!).

Ingredients:
2 cups chopped white onion, divided
¾ cup chopped fresh cilantro
¼ cup olive oil
5 tablespoons lime juice
3 tablespoons orange juice
2 garlic cloves, minced
1 teaspoon dried oregano
1 pound white fish of choice
Coarse kosher salt
1 cup mayonnaise or greek style yogurt
1 tablespoon milk
Corn tortillas
½ small head of cabbage, thinly sliced
Salsa (optional)
Lime wedges (optional)
Instructions:
Stir 1 cup onion, ¼ cup cilantro, 3 tablespoons lime juice, 3 tablespoons orange juice, garlic and oregano in a medium bowl. Sprinkle fish with coarse salt and pepper.

Spread half of the onion mixture over the bottom of a baking dish large enough to fit your fish. Arrange fish atop the mixture and spoon mixture over the top of fish. Cover and chill for 30 minutes. Flip fish and chill for 30 minutes more.

Whisk the mayonnaise or yogurt, milk, and remaining 2 tablespoons of lime juice in a small bowl.

Oil and prepare your grill to medium high heat. Grill fish until just opaque in the center for about 3-5 minutes per side. Grill your tortillas as well, about 10 seconds per side.

Coarsely chop your fish and serve in tortillas. Top with the lime, mayonnaise, onion, cilantro, cabbage, salsa and lime wedges.
Recipe courtesy of and adapted from the Pacific Fishery Management Council and photo courtesy of Lauren Allen of Tastes Better from Scratch.