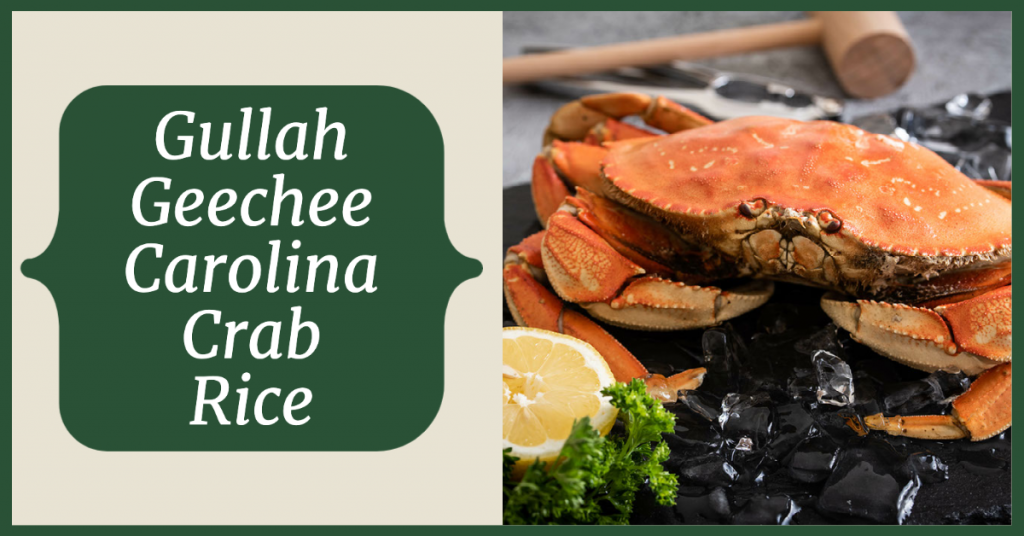 September 9, 2022
By Olivia Horwedel, WSG Science Communications Fellow
This week we are making Amethyst Ganaway's Gullah Geechee Carolina Crab Rice, a recipe which was adapted from Gullah Home Cooking the Daufuskie Way by Sallie Ann Robinson. This recipe states that you should use lump crab meat which comes from the body of the crab, however, it does not specify which crab to use. Because this series aims to highlight sustainable seafood of the Pacific Northwest, we recommend using Dungeness crab for this meal! Dungeness is a species of crab that is managed and harvested sustainably within Washington waters, making it a wonderful choice for this recipe.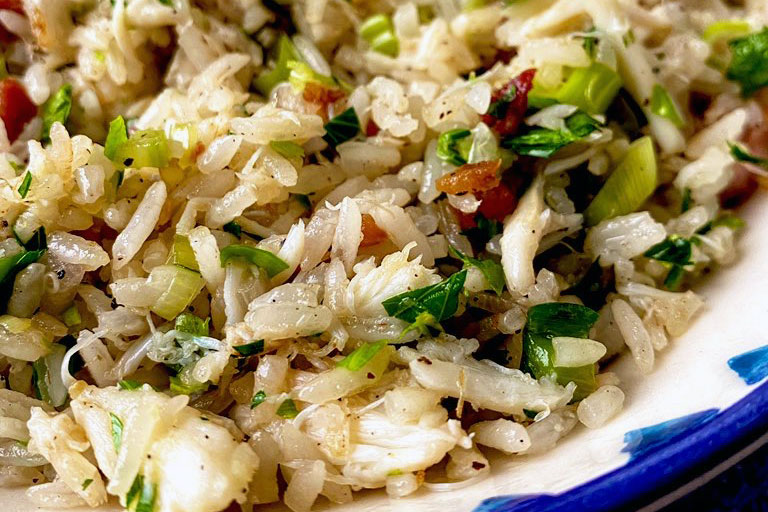 Ingredients:
Serves 2 for a full meal or 4 sides
1 cup long-grain white rice, uncooked
2 cups water
Small pinch of salt
2-3 strips thick-cut bacon, diced
1 stalk celery, diced
1/2 bell pepper, any color, diced
1 small onion, diced
1 pound crabmeat, cooked (lump preferred, but any will do)
Garlic powder, onion powder, salt, and black pepper to taste
Method:
1.  Rinse the dry rice under cool water 3 to 4 times and drain. Put the rinsed rice into a small pot, cover with 2 cups of water, add a pinch of salt, and bring to a boil. Turn the heat to low, cover the pot, and let the rice cook undisturbed for 20 minutes. Remove from heat, crack the lid of the pot so that the rice can stop cooking, and set aside.
2.  In a small skillet, fry the bacon pieces over medium-low heat until all of the fat is rendered and bacon is crispy, about 3 to 5 minutes. Carefully remove the bacon pieces and set them aside. Reserve the rendered fat in the pan.
3.  Over medium heat, add celery, bell pepper, and onion to the pan with the bacon fat and sauté until vegetables have softened and onions are translucent, about 5 minutes. Then add crabmeat and cook for an additional 5 to 10 minutes, until crab has begun to crisp.
4.  Add the cooked rice, bacon, and seasonings to the pan with the vegetables. Incorporate all ingredients until evenly mixed, turn to low, and let cook for an additional 5 to 10 minutes. Serve hot and enjoy!