September 28, 2023
We are pleased to announce that three recent graduate students from universities in Washington and Idaho — Jillian Everly, Devon Lombard-Henley and Leslie (To-Nhu) Nguyen — were selected as finalists for the 2024 class of the prestigious John A. Knauss Marine Policy Fellowship Program.
Since 1979, the National Sea Grant College Program has provided one-year fellowships working within federal government offices in Washington, D.C. to over 1,600 early-career professionals. Legislative fellows typically spend their time learning about marine-related policy issues in Congress and often get the chance to further key pieces of legislation. Executive fellows work for such agencies as NOAA, Environmental Protection Agency, National Science Foundation, State Department, Fish and Wildlife Service, and Department of Energy, often assisting in the implementation of management and conservation laws.
Knauss finalists are chosen through a competitive process that includes comprehensive review at both the state Sea Grant program and national levels. This year's class features 85 students and recent graduates from 66 universities, including 12 minority-serving institutions (MSIs). The finalists represent 30 of the 34 Sea Grant programs across the country and have completed years of coursework in fields ranging from zoology, oceanography, and marine science to environmental management, public policy, and engineering.
Meet this year's fellows from Washington Sea Grant:
Jillian Everly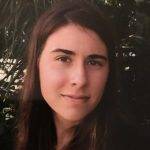 Jillian Everly is passionate about healthy ecosystems and resilience for communities whose livelihoods depend on marine and coastal resources. After graduating from Virginia Tech with a bachelor's degree in wildlife conservation, Jillian pursued field work experiences and learned that a sole focus on biological and behavioral studies could not produce the change needed to achieve healthy ecosystems. This fostered her interest in using social science to understand the reciprocal relationships between humans and the environment, and how drawing upon those relationships could result in ecosystem and community sustainability. In 2020, she accepted a social science research position at Virginia Tech to study shorebird disturbance from the perspectives of managers and biologists. Then, she worked as a research assistant funded by the Ocean, Coastal and Earth Sciences program at the University of Texas Rio Grande Valley, where she studied how climate change in Laguna Madre, Texas affected fish populations and the subsistence fishers reliant on such sparse resources. These experiences led her to pursue a master's degree in anthropology at Idaho State University. Her thesis examined the impact of globalization and climate change on women's well-being in Chile's coastal communities. In this project, she conducted interviews and participant observation with female seaweed harvesters and divers to gather, interpret and relay findings in both English and Spanish through mediums such as manuscripts, photography and poetry. She believes visuals and accessible writing include a wider audience. As a Knauss Fellow, her objectives are to advocate and incorporate marginalized voices in decision-making to improve equity in the development of marine policy.
Devon Lombard-Henley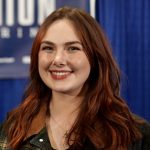 Born and raised in Washington State, Devon's passion for marine affairs grew from exploring local tide pools and time spent sailing the Salish Sea. She received a bachelor's degree in ecology, evolution and conservation biology with a minor in marine biology from the University of Washington (UW). Through her studies, Devon researched bull kelp and sea urchins in the San Juan Islands, volunteered in Costa Rica to protect sea turtle nesting sites, and worked at the Center for Conservation Biology on projects involving DNA and hormone extraction for orca, elephant and grey wolf populations. After graduating, Devon became a licensed captain, then returned to the UW, where she earned dual master's degrees from the School of Marine and Environmental Affairs and the Evans School of Public Policy and Governance. Her graduate work focused on the intersections of environmental science, public policy and social justice, which culminated in a project partnering with the Washington State Department of Ecology to evaluate their tribal consultation and engagement efforts through an environmental justice framework. Devon is excited to continue working towards a more sustainable and equitable ocean through science, policy, and social justice during her time as a Knauss Fellow.
Leslie (To-Nhu) Nguyen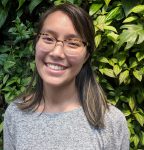 Leslie Nguyen is originally from Texas, where she earned a bachelor's degree in chemical engineering from Rice University. She then worked as an environmental consultant specializing in air emission quantification, permitting and compliance, before realizing she wanted to do more to advance climate change adaptation and mitigation solutions. Leslie decided to pursue a master's degree at the University of Washington (UW) School of Marine and Environmental Affairs to explore her interests at the intersection of climate change science and policy. During her time at UW, she was a research fellow with the Clean Energy Transition Institute (CETI) working on the Northwest Clean Energy Atlas, an interactive dashboard for data and analysis relevant to decarbonization in the Northwest. For her thesis research, Leslie investigated implementation of managed retreat and flood hazard mitigation in the US as a climate adaptation strategy. She evaluated whether FEMA-funded property buyouts reduced the vulnerability of renting households to flooding, touching on the equity aspects of property-focused policies and programs. Leslie was also the 2021-2023 Next Generation Public Policy Fellow with the University Corporation for Atmospheric Research (UCAR), through which she has learned more about science policymaking and advocacy. She is excited to continue her science policy journey as a Knauss Fellow in Washington, D.C.
Congratulations, fellows! We can't wait to see what you accomplish.
###
Washington Sea Grant, based at the University of Washington, helps people and marine life thrive through research, technical expertise and education supporting the responsible use and conservation of coastal ecosystems. The National Sea Grant College Program is part of the National Oceanic and Atmospheric Administration, U.S. Department of Commerce.
www.wsg.uw.edu.
Join the conversation: @WASeaGrant and Facebook.com/WaSeaGrant.