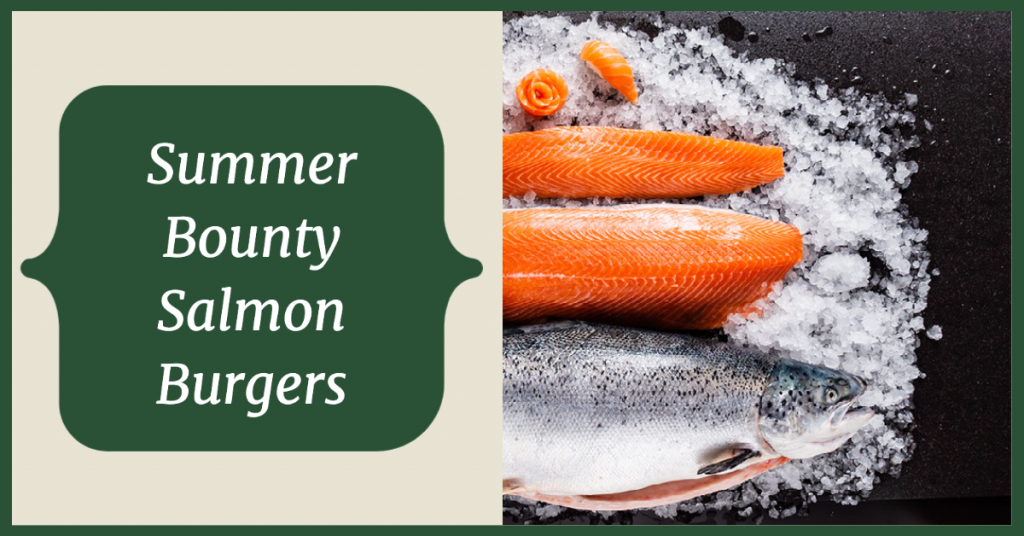 July 31, 2020 
By Abby Rogerson, WSG Student Assistant 
Do you know who catches your fish? With how complicated seafood supply chains can be, it can be difficult to answer 'yes' to that question. Struggling to trace your fillet back to its source can be frustrating when trying to take advantage of all the fresh and sustainable seafood Washington has to offer. Local Catch Network (LCN) makes sourcing local seafood simpler with their map showing where to buy directly from fishermen.* It's a win-win: you know where your seafood is coming from and more money ends up in local fishermen's pockets.
Buying local seafood at your favorite fish market is still a great way to support Washington's fisheries, but LCN points out how buying directly from fishermen is unique. First, it's a great way get to know the person who catches your fish, and these relationships create important cultural and economic connections between coastal communities and their fishing industry. Also, by buying direct, either off the dock or through a Community Supported Fishery share, you know you're getting the freshest fish possible. If you're interested, learn about how Washington Sea Grant, Washington Department of Fish and Wildlife, and LNC work together to connect you with local seafood at WDFW's Where to buy local seafood page.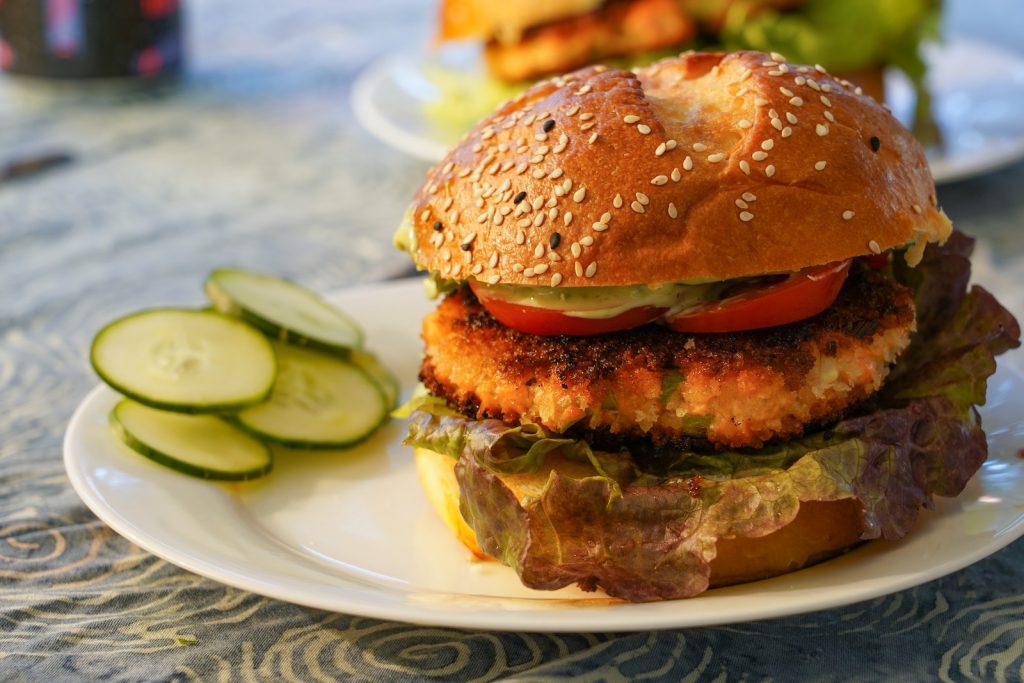 Salmon is in season all summer long, meaning you have plenty of time to try out these salmon burgers. We dress ours with more summer bounty: juicy tomato slices, crunchy lettuce, thinly sliced cucumber, and mayo blitzed with fresh basil. Let us know how you like yours with the hashtag #LocalWASeafood!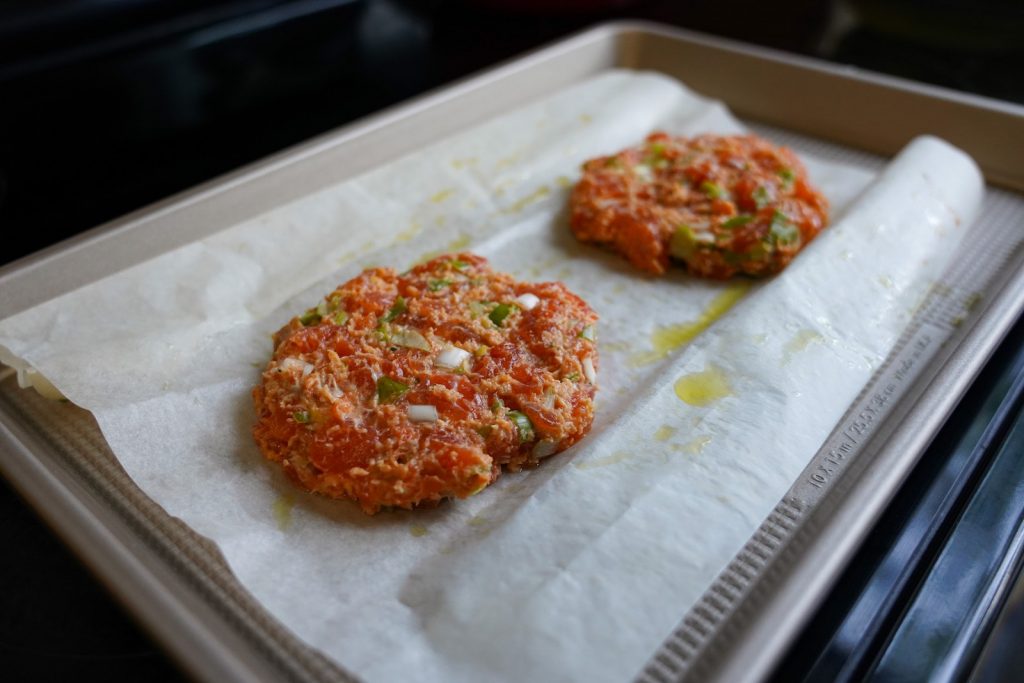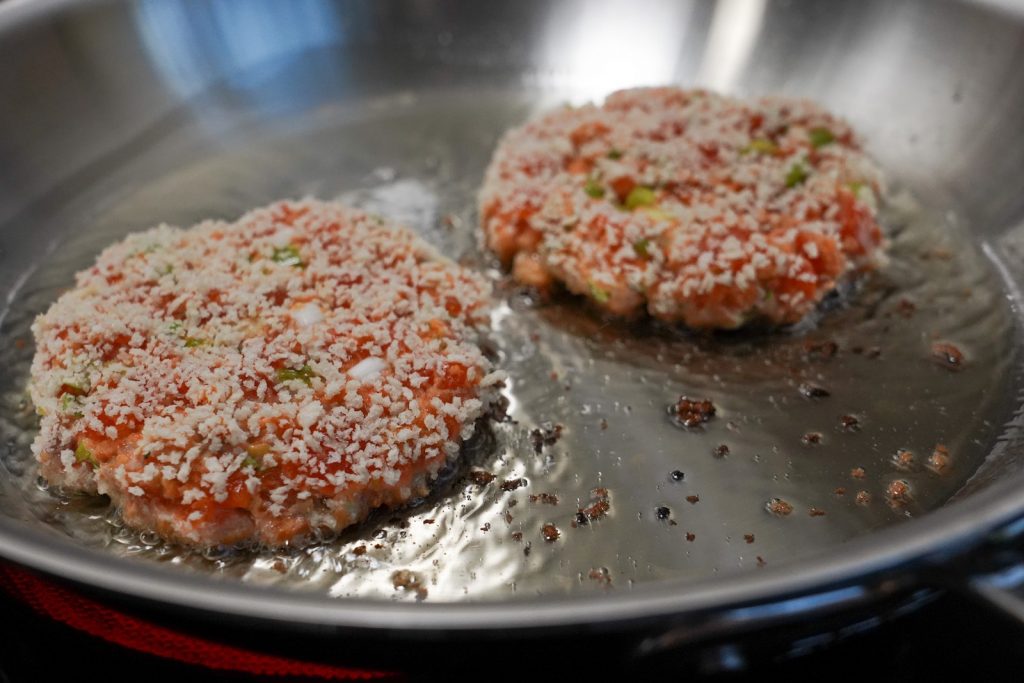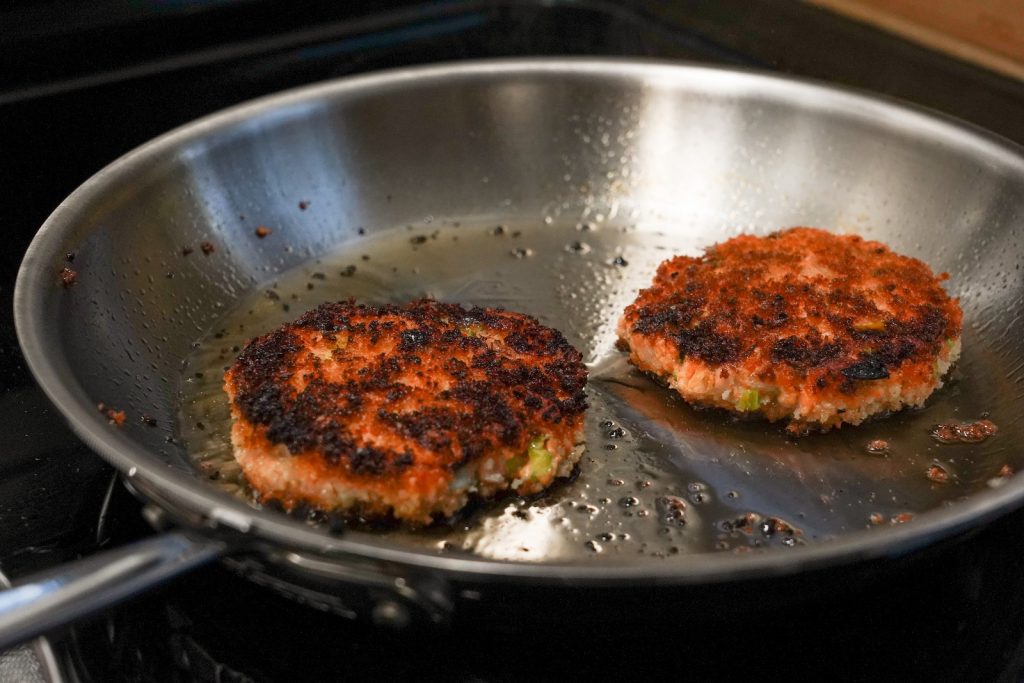 Makes 4 servings 
Salmon Burgers
Recipe courtesy of Food Network
1¼ pounds salmon, bones and skin removed 

2 tablespoons dijon mustard 

1 tablespoon mayo 

1 lemon, all the zest and 1 tablespoon of juice

Cayenne pepper 

2 scallions, chopped 

1 cup panko 

Salt and pepper 

Canola oil, or another oil with high smoke point 

4 buns (soft ones work well)
For serving (optional)
Tomatoes, sliced 

½ cucumber, thinly sliced 

Romaine or other lettuce 

Basil leaves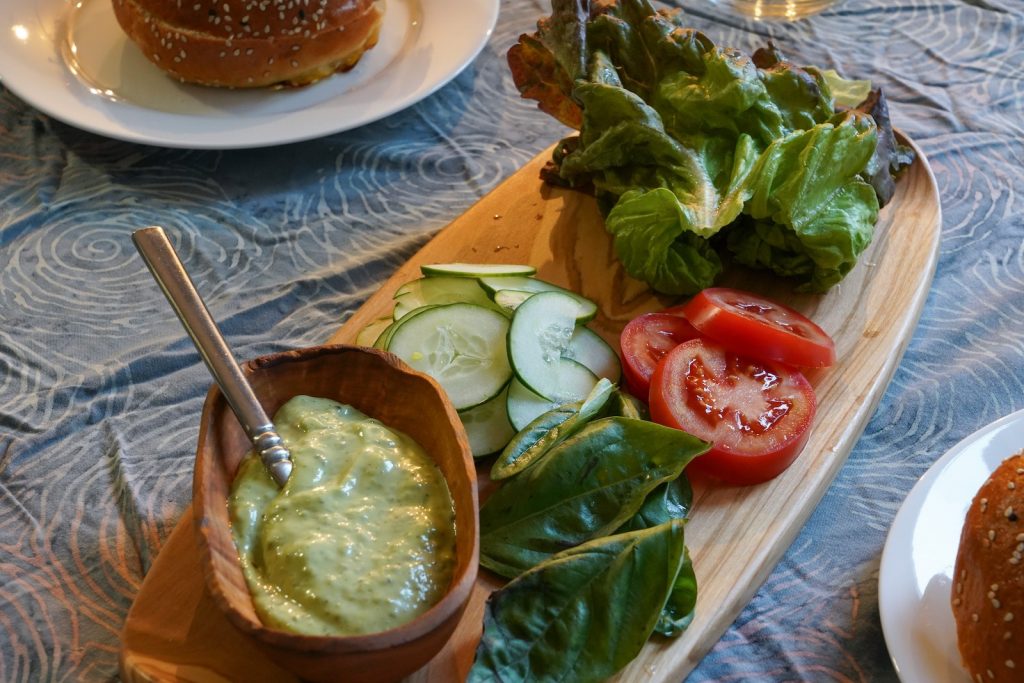 Chop ¾ of the salmon into ½-inch cubes and set aside. Cut the remaining salmon into large chunks and add to a food processor. Add the mustard, mayo, lemon juice and zest, and a couple shakes of cayenne to the food processor and puree into a paste. In a large bowl, gently mix the paste, remaining salmon, scallions, 2 tablespoons panko, ½ teaspoon salt, and lots of freshly ground black pepper. 

Line a sheet pan with parchment paper and lightly oil. Divide the salmon mixture into four portions and shape into patties. Cover and refrigerate for an hour. Prepare your toppings in the meantime. 

Sprinkle the reserved panko onto a plate and press each patty into the panko. Heat canola oil in a heavy skillet over medium heat. Put two patties on the hot skillet at a time. Let cook until nicely browned, then flip. Cook until the burgers feel springy. Turn down the heat or take the skillet off the heat for a moment if the panko starts to burn. Transfer finished patties to a paper towel-lined plate and cook the next batch. 

Top salmon burgers as you wish and enjoy!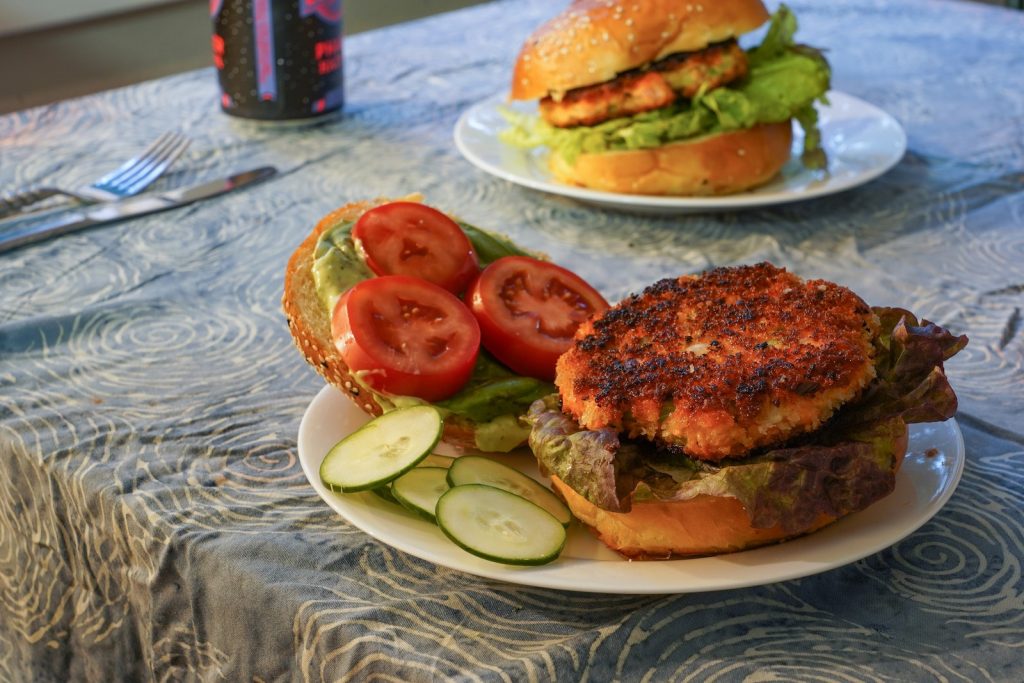 *We use "fishermen" as a gender-neutral term.