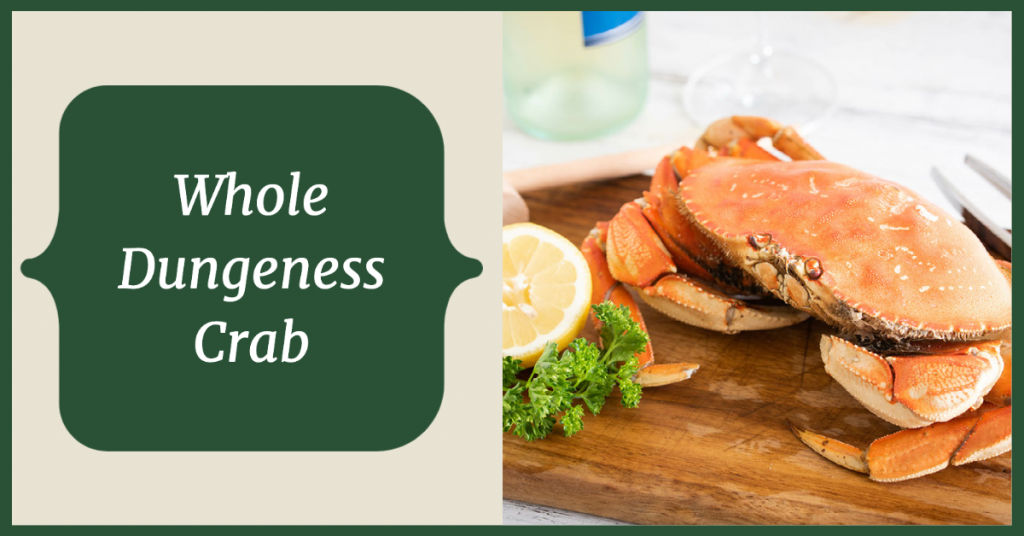 May 1, 2020
By Abby Rogerson, WSG Student Assistant 
While cleaning crabs may be intimidating to first-timers, don't let that get in the way of enjoying Dungeness crab at home. Becky Selengut, local chef, educator, and writer, makes cleaning crab simple with her tutorial, available here. If you're using pre-cooked crab, you can skip to minute 4:00. As she mentions in the video, there are strict regulations about the sex and size of crab harvesters are allowed to keep – regulations that are set by the WDFW in order to keep harvest sustainable and allow the population to regenerate itself.
According to WDFW, the Dungeness crab fishery may be the oldest shellfish fishery in the North Pacific! WDFW continues to manage the Puget Sound and coastal commercial Dungeness crab fisheries sustainably, so that we all may enjoy this Pacific Northwest delicacy well into the future: wild, sustainable, and delicious. 
Download the recipe card here! 

Ingredients:
4 cooked crabs, ~ 2 lbs. each
1 tablespoon kosher salt
1 cup (or 2 sticks) salted butter
1 teaspoon seafood seasoning (e.g. Old Bay)
1 lemon, juiced
1/2 cup ketchup
1–2 teaspoons prepared horseradish
Fresh dill and parsley, for garnish
Sliced lemons and limes, for serving
Directions:
Crabs:
Step 1: Bring a large stockpot of water to a boil; season with the salt. Once boiling, remove from heat.
Step 2: Immerse 2 crabs in the water for 5–10 minutes, until warmed through. Remove the crabs from water and set aside to drain.
Step 3: Bring water to boil again and repeat with the remaining crabs.
Step 4: Clean cooked crabs while the others are in the hot water.
Step 5: Serve on a platter with fresh dill leaves, parsley, and sliced lemons and limes.
Sauce:
Step 1: In a small saucepan over medium heat, melt the butter. Reduce heat to low and skim the foam from the butter. Stir in the seafood seasoning and lemon juice.
Step 2: In a small bowl, mix the ketchup with the prepared horseradish.
Step 3: Serve the flavored butter and cocktail sauce alongside the crab and enjoy!