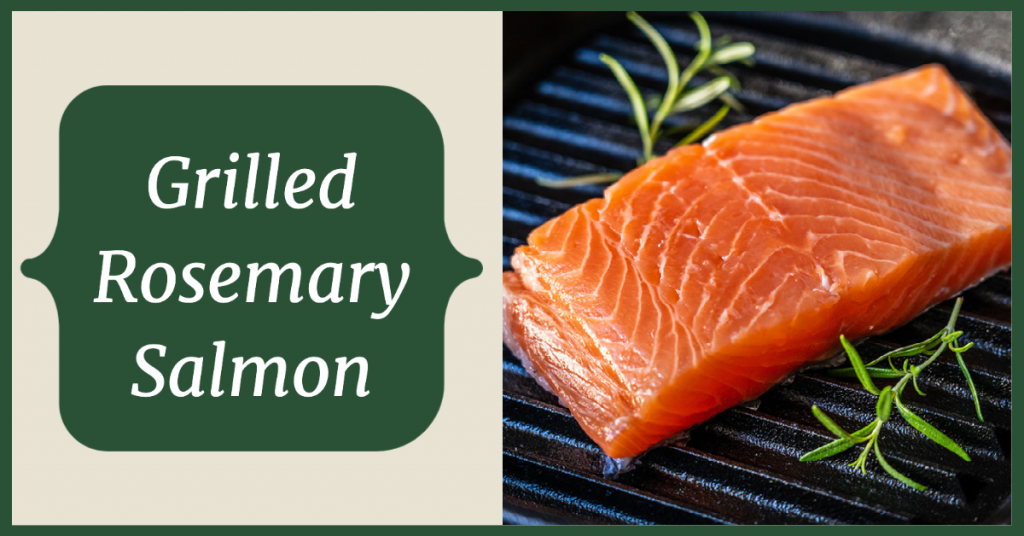 September 29, 2021
By Lucia Davids, WSG Student Assistant 
As the chilly Autumn weather rolls in, we set our sights towards comforting meals and recipes that can bring just a little bit of warmth to our days. Traditionally, we tend to move away from outdoor meals and settle into dishes like soups, stews and delicious baked goods. The weather, however, shouldn't stop you from making your favorite dishes all year long. In fact, much of what we might consider strictly summer meals can be adapted to prepare from within the comfort of your home. As we kick off National Seafood Month in October, Washington Sea Grant will be sharing some great grilled seafood recipes that taste just as delicious using indoor grilling techniques. The recipes shared will primarily utilize a stovetop griller, but other great alternative cooking methods that can give you that same flavor include broilers, cast iron skillets, and even crock pots with the right ingredients!
Ingredients:
2 salmon fillets or steaks

½ cup orange juice

½ cup oil

2 ½ tablespoons fresh rosemary, OR ½ teaspoon of rosemary paste + 2-3 tbsp fresh rosemary

3 cloves garlic, crushed

1 ½ teaspoons kosher salt
Instructions:
Prepare your rosemary mixture – with your rosemary or rosemary paste, garlic, and salt, mix together to make a rub for your salmon. Pulsing these ingredients in a food processor usually yields the best results. Rub the rosemary mixture on your salmon, both sides if using steaks.

Place your salmon in a container so that you can soak it in the orange juice and oil. Turn the salmon over as needed to make sure all sides are marinated and set aside to refrigerate for about two hours. Basting and turning it every 10-20 minutes or so will help to create an even richer infusion of flavors.

When ready to cook, heat your grill to a high temperature. Optional: toss those extra tablespoons of fresh rosemary on the coals or grill irons for added flavor. 

Grill your salmon for 5-10 minutes on the first side (your meat should start to flake) then grill 5 minutes on the second side (again until the meat flakes). Be careful not to overcook as it will dry out or burn.

Alternatively, you can grill your salmon in a foil packet, which can reduce food spillage and post-dinner clean up time. In this instance, you would also increase your grilling time to about 14-18 minutes, give or take depending on the thickness of your pieces. Dish up and enjoy with your favorite sides! 
Sustainability Note: Right now, Alaskan Salmon is a great choice if you're trying to stick to sustainable seafood options.
Recipe credit primarily to the Pacific Fishery Management Council. Slight adaptions for food preferences were made.