October 16, 2019
On September 10, Jayme Wisecup of the Clallam County Emergency Management Department died suddenly and unexpectedly. Somehow fittingly, she collapsed while doing what she seemed to have limitless passion for: making a presentation to the Sequim Chamber of Commerce about the various hazards that people are exposed to in Clallam County (which covers the northwest Olympic Peninsula), and how we could go about reducing the risk we face from those hazards. Jayme was tireless about this work.
Jayme was well known for her persistence and dedication to emergency management. But she was also a great collaborator, convener and partner, skilled at managing the diverse input from professional hazards scientists, other emergency managers in Clallam County, and citizen volunteers that are such an important part of our overall disaster preparedness effort in Washington State.
Washington Sea Grant was a proud partner of Jayme in this effort. We worked hand-in-hand to develop a shared understanding of Clallam County's exposure to tsunamis, particularly along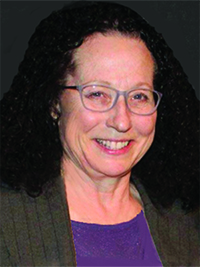 the county's Strait of Juan de Fuca shoreline. We then worked together to bring that information to people that work in some of Clallam County's most exposed places, particularly the Puget Sound Pilots and US Coast Guard personnel that work on Ediz Hook. That partnership led to improved resilience:  staff from the Puget Sound Pilots and US Coast Guard personnel collaborated to update their evacuation plans, and then rehearsed them multiple times. They demonstrated that they could not only survive a worst case scenario event, but also maintain some operational capacity that would probably enable them to save others as well.
Washington Sea Grant Coastal Hazards Specialist Ian Miller was one of our staff who worked closely with Jayme. "As a Clallam County resident I am heartbroken that we've lost someone who demonstrated her commitment to my well-being every single day that she went to work," Ian told me. "As a Washington Sea Grant specialist, though, Jayme's death affords the opportunity to do what I should do more often; express gratitude to the legions of dedicated emergency management professionals in Washington State."
The fact of the matter is, emergency management professionals like Jayme work tirelessly and often in the background helping to improve our understanding of the hazards that we live with AND understand how we can manage the risks associated with those hazards. Our communities thrive, and are resilient, in large part because of their work. Thank you for all that you do.

Russell Callender, WSG Director