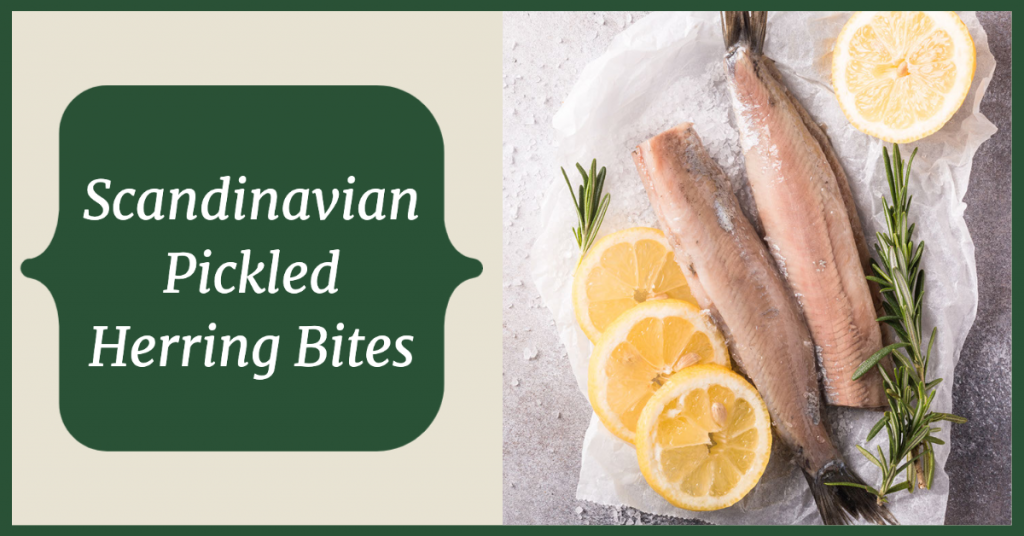 September 30, 2022
By Olivia Horwedel, WSG Science Communications Fellow
For this week's sustainable seafood recipe, we are highlighting herring, a fish that is often underutilized in seafood dishes. These pickled herring bites are influenced by the flavors of Scandinavia that have made their way to Washington. Many Scandinavians came to Washington from Europe for fishing opportunities, taking advantage of the herring bounty found in the Salish Sea waters. This recipe, courtesy of Eating Well, celebrates unique flavors, sustainable fishing, underutilized seafood, and is perfect for this time of year.
This easy to make appetizer can be made ahead of time, and would be the perfect dish for college football tailgates, dinner parties, or a mid-afternoon snack. We hope you enjoy making these pickled herring bites!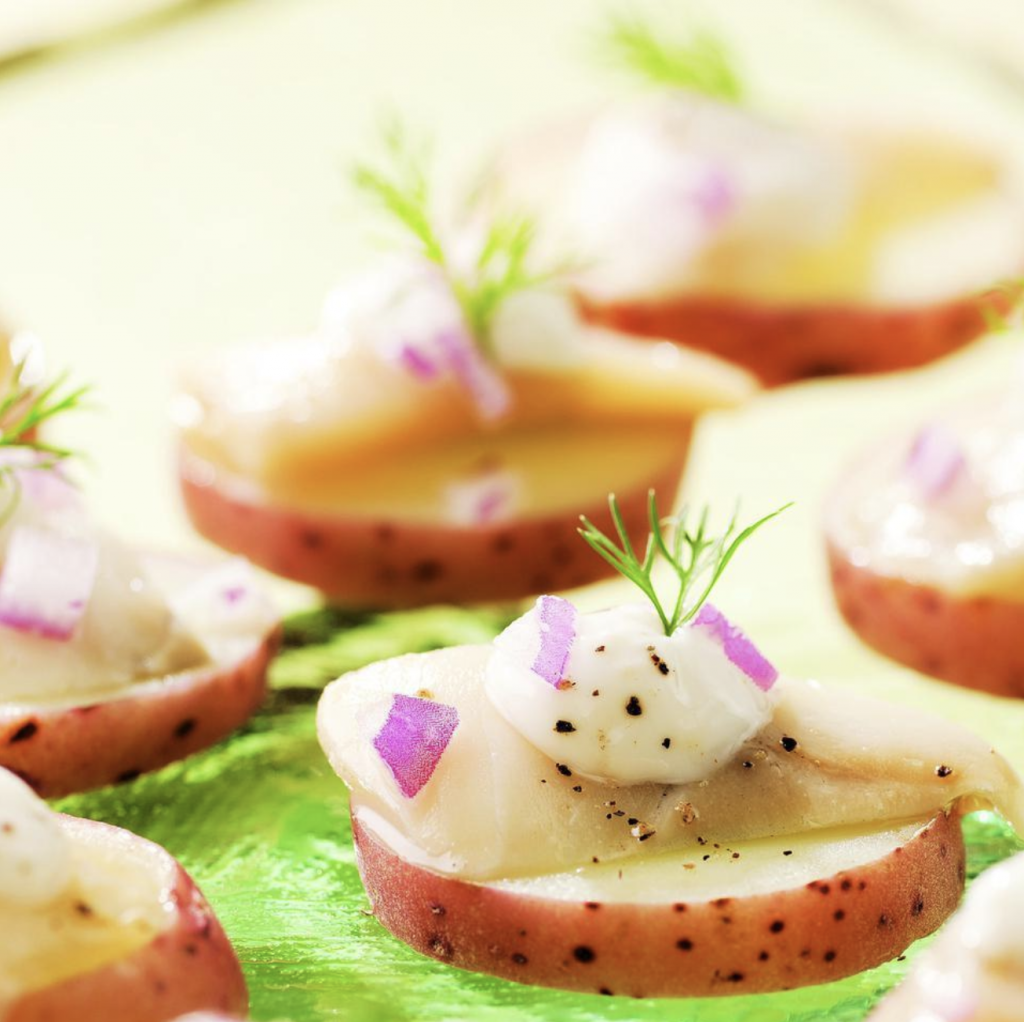 Ingredients:
Serve: 40 // Time: 30 minutes
6 new or baby red potatoes (about 12 ounces)

⅛ teaspoon salt

1 8-ounce container pickled herring fillets (see Note), drained

3 tablespoons reduced-fat sour cream

2 tablespoons finely chopped red onion

 

Fresh dill for garnish

Freshly ground pepper to taste
Method:
Place a steamer basket in a large saucepan, add 1 inch of water and bring to a boil. Put potatoes in the basket and steam until barely tender when pierced with a skewer, 15 to 20 minutes, depending on size. Slice each potato into 1/4-inch-thick slices (discard the ends). Sprinkle the potato slices with salt.

Cut herring fillets into pieces small enough to fit on a potato slice. Place one piece of herring on each potato slice, dollop each with about 1/8 teaspoon sour cream and sprinkle with red onion. Garnish with dill and a grinding of pepper.
Tips:
Make Ahead Tip: Refrigerate for up to 4 hours.

Note: Pickled herring are herring that have been cured in salt, rinsed and then packed in a vinegar-based marinade that can be flavored with wine, mustard, sherry or cream–any flavor will work in the recipe. Look for it in jars or tubs in the seafood department at most supermarkets.