July 25, 2019
We are pleased to announce that Tressa Arbow, Rachel Assink, Ashley Bagley, Angela Cruz, Alex Sweetser and Sonni Tadlock, have been awarded the Washington Sea Grant State Fellowship (formerly the Marc Hershman Marine Policy Fellowship) for 2019-2020. This fellowship places highly motivated, qualified individuals with marine and coastal host offices throughout Washington, providing fellows with a unique perspective on building marine policy and allowing them to share their academic expertise with the host offices.
This year's host offices include the Washington State Department of Ecology (Shorelands and Environmental Assistance Program, Spills Program and Coastal Hazards Program), Long Live the Kings, Washington Department of Fish and Wildlife (Pacific Northwest Crab Research Group), and the Northwest Indian Fisheries Commission.
The 2019-2020 State Fellows are:
Tressa Arbow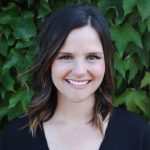 Tressa is from central Texas, and an interest in international policy led her to a bachelor's degree in government and African studies from the University of Texas at Austin. Following her undergraduate studies she served as a Peace Corps Volunteer in Rwanda. Though she was placed in the education sector, her time in East Africa ignited an interest in the ways governments approach conservation and natural resource management. It was this interest that led her to pursue a master's degree at the UW School of Marine and Environmental Affairs after working as a teacher in Austin. At SMEA, Tressa wrote her thesis on equity and social justice in the Washington maritime industry, which provided her with a strong foundation in marine and maritime leadership and decision-making in the state. As a WSG State Fellow with the Department of Ecology's Shorelands and Environmental Assistance Program, Tressa will support communities in taking action regarding coastal hazards.
Rachel Assink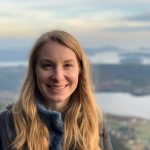 Rachel grew up in the San Francisco Bay Area, where her interest in both the ocean and animals led her to become an animal care volunteer at The Marine Mammal Center. After earning a degree in psychology from Whitworth University in Spokane, Washington, Rachel returned to The Marine Mammal Center to work as the Event and Development Coordinator. While working at the Center, Rachel became interested in the interactions between people and the environment, which inspired her to attend graduate school at the University of Washington's School of Marine and Environmental Affairs. During graduate school, Rachel worked at NOAA Fisheries in the Protected Resources Division, and collaborated with NOAA to write a thesis on humpback whale entanglements and management. As a WSG State Fellow with the Department of Ecology's Spills Program, Rachel will work on implementing new legislation related to oil transport vessel safety.
Ashley Bagley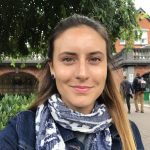 Growing up along the Pacific Coast in Sonoma County, California, Ashley spent most of her time at the beach boogie boarding or digging for mole crabs. These experiences led her to California's central coast where she attended the University of California, Santa Barbara to major in Environmental Studies. A year after graduation, Ashley moved to Seattle to work as a public involvement consultant for EnviroIssues, where she engaged with the public and decision-makers in conversations that shaped surrounding communities. After three years as a consultant, Ashley decided to attend the University of Washington to obtain a Master of Marine Affairs and a Graduate Certificate in Climate Science. In graduate school, Ashley examined how engineered log jams can be used as a mitigation tool to create suitable freshwater salmon habitat in the face of a changing climate. As a WSG State Fellow with Long Live the Kings, Ashley will work on the Salish Sea Marine Survival Project which is focused on determining why certain species of juvenile salmon and steelhead are dying as they migrate through the Salish Sea. Ashley's main goals are to communicate findings, incorporate results and tools into management decisions as appropriate, and plan and implement research to address research gaps and to test solutions. Ashley is excited to branch out beyond freshwater to support salmon recovery efforts in the Salish Sea.
Angela Cruz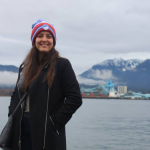 Angela grew up in the Chicago area annotating whale field guides and dreaming of living by the sea. This led her to pursue a degree in Integrative Biology from the University of Illinois at Urbana-Champaign where she was involved with a lab that researched physiological adaptations to extreme cold in Antarctic fishes. After a trip to Cambodia in 2014, she realized that her passion lay in management, policy and community-led efforts to conservation. After graduating from the University of Illinois in 2016, Angela was an AmeriCorps member with the Watershed Stewards Program placed with the California Department of Fish and Wildlife in Fortuna, California. There, she performed salmon spawn and habitat surveys. After a wonderful AmeriCorps year, she pursued a master's degree at the UW School of Marine and Environmental Affairs. Her thesis included interning with the USAID Sustainable Ecosystems Advanced Project in Indonesia and focused on assessing USAID policies regarding gender mainstreaming and female empowerment in conservation and biodiversity projects. Angela is excited to continue applying her past experiences and education to a project in Washington state through the WSG State Fellowship. As a WSG fellow, Angela will be with the Pacific Northwest Crab Research Group, assisting with coordinating the program and working on other ongoing projects.
Alex Sweetser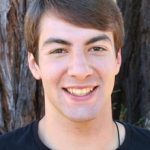 Alex grew up in Washington and spent much of their childhood exploring the outdoors of Puget Sound. As an undergraduate at Boston University, Alex studied child development and neuroscience. After graduation, Alex worked at Stanford University in the Social Neuroscience Lab where they used an fMRI machine to study empathy and prosociality. While exploring the coasts of California in their spare time, Alex was inspired to combine their interest in social systems with their passion for the marine environment. This led Alex to work for the San Joaquin School District as an outdoor educator located in the Santa Cruz Mountains. Afterwards, Alex returned to school to pursue a master's degree at the UW School of Marine and Environmental Affairs. There, Alex wrote their thesis on the socioecological and societal impacts of the Elwha Dam Removal Project and worked for the Puget Sound Institute to analyze grant projects funded through the Puget Sound Marine and Nearshore Grant Program. As a WSG State Fellow with the Northwest Indian Fisheries Commission, Alex will assist with regional salmon recovery efforts and conduct research on the stages of recovery and the different tradeoffs of management actions.
Sonni Tadlock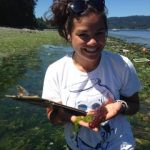 Sonni Tadlock grew up in Washington and is a direct descendant of the Colville Tribe. In 2016, she completed a Bachelor of Science degree in Native Environmental Science at Northwest Indian College (NWIC) with a concentration in Indigenous Food Systems of the Salish Sea. This then led her to work with Tribal communities doing curriculum development with the Swinomish Tribe, and project coordination for NWIC's Local Environmental Observers Network. She recently obtained her Masters of Public health at the UW's Department of Environment and Occupational Health Sciences. While there, her thesis research explored the relationships between people and place by identifying social cultural attributes of clam garden restoration and management in the Southern Gulf Islands, British Columbia, Canada. With a background in both environmental science and public health, working with the Department of Ecology Coastal Hazards project will help further develop her literacy in policy and bring a holistic perspective to the project through her work within Coast Salish communities in the Salish Sea.
Congratulations, Fellows! We can't wait to see what you accomplish.