July 24, 2019
Where in Seattle can middle and high school students interact with real marine scientists, get hands-on research experience and even – if they dare – pick through seal poop?
NOAA Science Camp! We just wrapped up another fun and educational year for Washington Sea Grant's summer program middle and high school students.
One of the highlights for the Middle School Science Camp was solving an environmental mystery. Camp staff presented the students with a scenario involving a big fish die-off. Then, campers visited various stations hosted by NOAA offices in which they learned about marine topics while they pieced together the clues to solve the puzzle. The photos below show this detective work in action.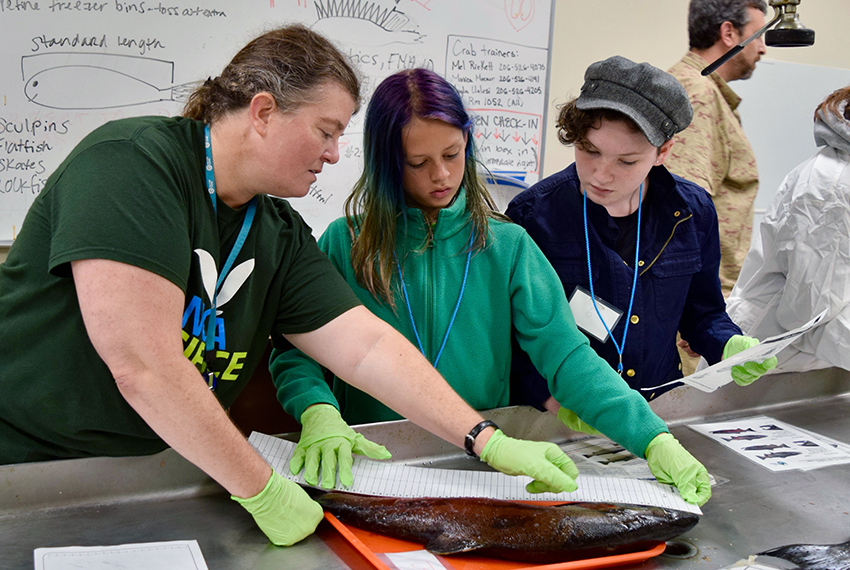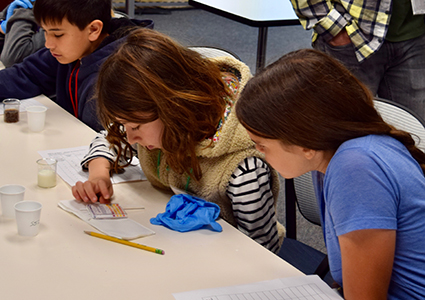 ---
The students went home having solved the environmental mystery – and, more importantly, with skills to think through tough questions as a scientist. "I like science camp because I get to learn about the kinds of things I want to do in the future," one camper said.