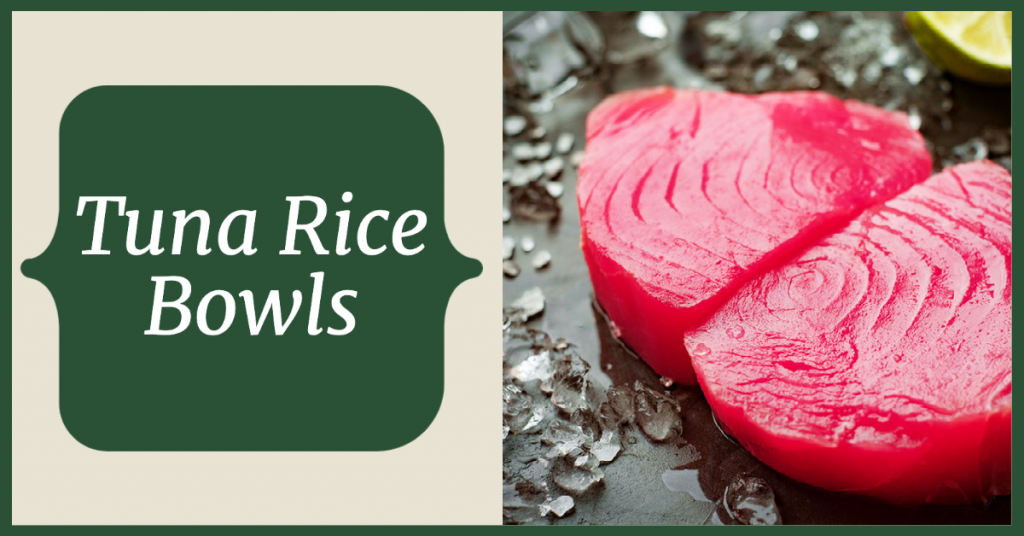 August 4th, 2022
By Olivia Horwedel, WSG Science Communications Fellow
This summer, Washington Sea Grant is hosting a sustainable seafood recipe series. This series will emphasize sustainable seafood recipes that celebrate a diverse range of cultures from around the globe. Additionally, this series will highlight underutilized and lesser known seafood. 
For this week's sustainable seafood recipe, we are making marinated tuna rice bowls inspired by Japanese flavors. This recipe was created by Bart van Olphen for the Marine Stewardship Council (MSC). This recipe calls for yellowfin tuna, which can be sustainably harvested if it is caught with the appropriate equipment. To ensure the tuna you purchase was sustainably caught, look for the "blue fish" MSC label. Seafood with this label is MSC-certified, meaning it comes from fisheries that meet rigorous standards set forth by the council.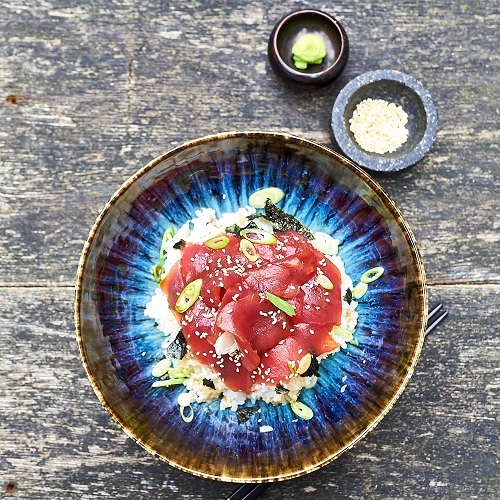 Photo: David Lofton, Marine Stewardship Council
Ingredients:
150 g sushi rice

2 tbsp white sesame seeds

4 tbsp (salty) soya sauce

2 tbsp mirin (Japanese rice wine)

2 tbsp sake (or 1 tbsp mitsukan and 1 tbsp water)

150 g MSC certified yellowfin tuna fillet, thinly sliced

1 spring onion, in rings

½ sheet nori, torn into large pieces

Wasabi

Salt
Method:
Rinse the rice four times using cold running water. Drain the rice, then set aside for 20 minutes.Meanwhile fry the sesame seeds in a dry frying pan over medium heat until golden. Remove the seeds from the pan and set aside.

Put the rice in a cooking pot. Add an equal amount of water (to the rice) and a pinch of salt. Bring to a boil, cover and allow the rice to simmer gently for 15 minutes. Now turn off the heat and allow the rice to stand with the lid on for 15 minutes. Allow the rice to cool slightly.
Mix the soya sauce with the mirin and the sake. Marinate the tuna in this mixture for 2-3 minutes. Remove the tuna from the marinade.
Serve the rice in a bowl and top with the spring onion and nori. Add a layer of marinated tuna and garnish with a sprinkling of sesame seeds.

Serve with wasabi.
Recipe courtesy of: Marine Stewardship Council