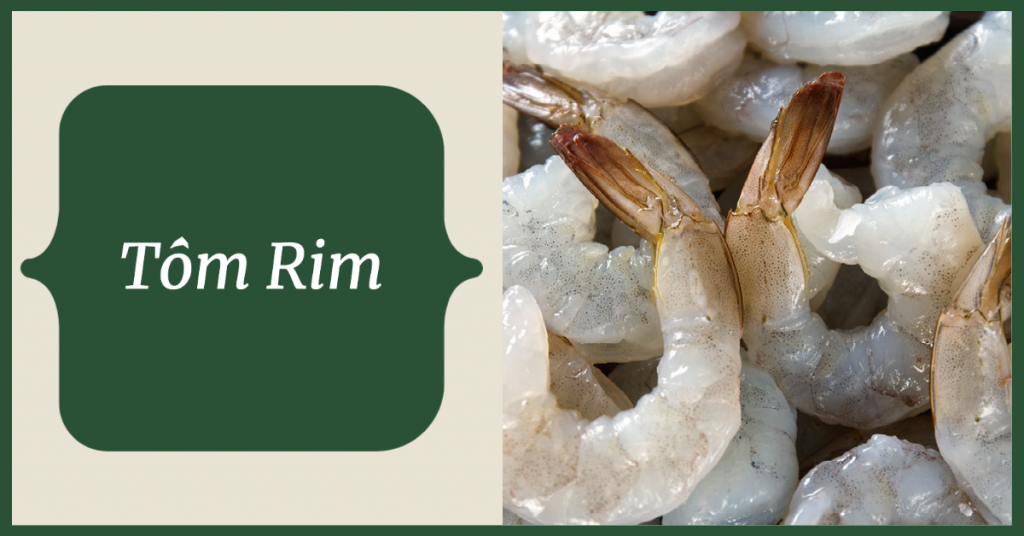 September 23, 2022
By Olivia Horwedel, WSG Science Communications Fellow
This week we are making tôm rim, a delicious Vietnamese caramelized shrimp recipe from the food blog, Wok and Kin. This recipe encourages using the freshest shrimp available, so Washington Sea Grant suggests using spot prawns when recreating this dish. The shrimping season for spot prawns is relatively short, only being open a few months each year. Due to the short seasonality, catch limits, and the placement of traps, spot prawns are sustainably managed and consumed within Washington waters. Additionally, spot prawns are the largest shrimp found in the Pacific Northwest, making them a delicious choice for tôm rim.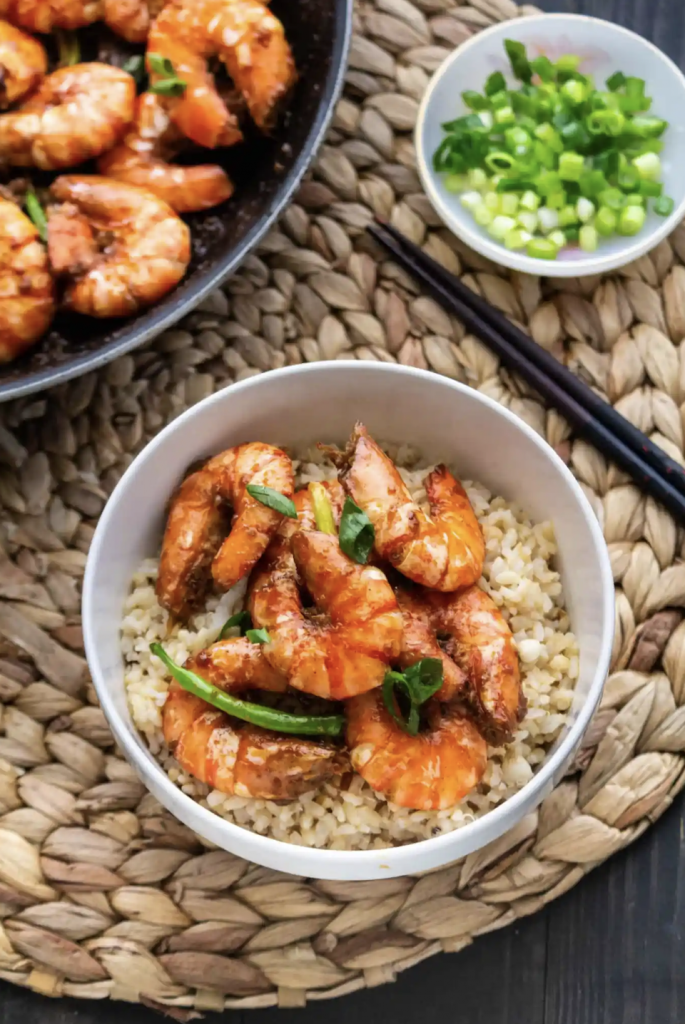 Ingredients
1 kg (2.2 lb) fresh prawns
1 1/2 tsp salt (or to taste)
3 tbsp sugar (or to taste)
1 tbsp chicken bouillon powder
1 tsp pepper
3 tbsp fish sauce
1 tsp dark soy sauce
4 tbsp cooking oil
3 cloves garlic (finely chopped)
1 red shallot (finely chopped)
1 sprig spring onion (divided into 5cm/2″ segments)
1 chili (finely chopped; optional)
Method:
Start by cutting the sharp part of the head off. You're looking at cutting roughly 2cm (0.8″) off from the tip of the head.

Tip: For preparing the prawns, it's easiest with a pair of scissors.

Snip the legs off from tail to head.

Cut the tail to remove it.

Use a toothpick to devein the prawn by digging in between the pieces of shell, then scooping out the intestinal tract. You'll be pulling out a long and thin string that is often black.

When the shrimps have all been prepped, marinate them with the garlic, red shallots, salt, pepper, chicken bouillon powder and dark soy sauce for a minimum of 20 minutes.

Heat up a pan or wok on high heat and pour in the oil. Test to see if the oil is hot enough by putting a wooden utensil (such as a chopstick) into the oil. If it bubbles, add the marinated prawns and sugar in.

Note: If the oil doesn't bubble, wait for another minute and test again until it does.

Cook the shrimp for 10 minutes or until the sugar has caramelized and thickened. Pour the fish sauce in and stir it into the prawns, then cook for another 3 minutes.

Add the spring onions and chili in and let it cook for 2 minutes before turning off the heat.

Serve immediately with a bowl of hot rice!