July 27, 2022
We are pleased to announce that two recent University of Washington (UW) graduates, Caroline Potter and Kelsey Rudes, were selected as finalists for the 2023 class of the prestigious John A. Knauss Marine Policy Fellowship Program.
Since 1979, the National Sea Grant College Program has provided one-year fellowships working within federal government offices in Washington, D.C. to over 1,400 early-career professionals. Legislative fellows typically spend their time learning about marine-related policy issues in Congress and often get the chance to further key pieces of legislation. Executive fellows work for such agencies as NOAA, Environmental Protection Agency, National Science Foundation, State Department, Fish and Wildlife Service, and Department of Energy, often assisting in the implementation of management and conservation laws.
Knauss finalists are chosen through a competitive process that includes comprehensive review at both the state Sea Grant program and national levels. This fall, the finalists will participate in a virtual placement week to get to know each other and interview with potential host offices. Following placement, they will begin their fellowships in February 2023.
About Caroline Potter: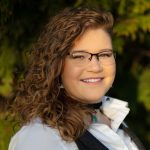 Caroline is passionate about fisheries policy. While obtaining her master's at the School of Marine and Environmental Affairs at the University of Washington, she worked with the Food and Agriculture Organization of the United Nations. She evaluated how well area-based fisheries management measures meet other effective area-based conservation measures that contribute to global biodiversity targets. Caroline received her undergraduate degree in human ecology from the College of the Atlantic, where she specialized in environmental law and policy. During that time, she worked with the Wisconsin Bureau of Fisheries Management reviewing policy and guidance documents to meet the requirements of a new state act. She also worked at Stellwagen Bank National Marine Sanctuary drafting their 2019 condition report. Additionally, she served at two environmental nonprofits: Friends of Taunton Bay and Frenchmen Bay Conservancy.
About Kelsey Rudes: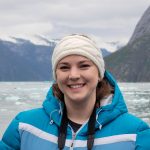 Kelsey has always been interested in the intersection of people and the environment, leading her first to a bachelor's degree in organismal biology with minors in leadership and sociology. This interest was further inspired through her work at a wildlife refuge in Florida, as well as her travels to Hawaii and the Philippines. Kelsey recognized that policy was central to many of the human-environment interactions she saw taking place, which led her to UW's School of Marine and Environmental Affairs. While there, she also undertook a concurrent graduate program in international studies with a focus on states, markets and societies. For her master's thesis, Kelsey partnered with Coastal Conservation and Education Foundation, a local NGO based in Cebu, Philippines. Her research looked at the impact of the COVID-19 pandemic on livelihoods and resource use in the case of whale shark tourism in Oslob, Philippines. Kelsey hopes to bridge international and environmental issues throughout her time as a Knauss Fellow, and she is excited to continue learning about relevant issues at the national level.
Congratulations Caroline and Kelsey! We can't wait to see what you accomplish.
###
Washington Sea Grant, based at the University of Washington, helps people and marine life thrive through research, technical expertise and education supporting the responsible use and conservation of coastal ecosystems. The National Sea Grant College Program is part of the National Oceanic and Atmospheric Administration, U.S. Department of Commerce.
www.wsg.uw.edu.
Join the conversation: @WASeaGrant and Facebook.com/WaSeaGrant.