Washington Sea Grant's latest set of fellows place gifted students in the agencies where they can do the most good. From working as a divemaster in Thailand to investigating 150 years of shrinking ice seasons on Lake Superior while still in high school, Washington Sea Grant's fellows have backgrounds as varied and enterprising as the projects they're now undertaking. Their fellowships put them on the front lines of some of today's biggest marine challenges, from climate change to shellfish-borne illness to developing sustainable aquaculture.
---
January, 2017
John A Knauss Marine Policy Fellowship
The National Sea Grant Office considered 125 applications from 29 Sea Grant programs for the John A. Knauss Marine Policy Fellowship program this year. Of those, they assigned 65 Sea Grant Knauss finalists. Washington Sea Grant is proud to have recommended five of those 65 finalists, the most Washington Sea Grant has ever had accepted. Additionally, three of the coveted 12 fellows designated as legislative finalists are from Washington Sea Grant.
Knauss Marine Policy Fellows work for one year in D.C. on congressional staff or in a federal agency, where they study, implement and even create marine policy.
The 2016 Knauss Fellows from Washington State universities include: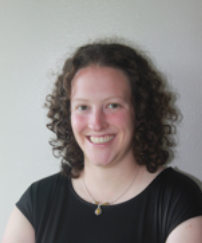 Maggie Allen recently received a master's in Marine Affairs from the University of Washington's School of Marine and Environmental Affairs. Born and raised in Florida, Maggie is passionate about environmental education and social justice. Prior to the fellowship, she worked as a social scientist for the Northwest Fisheries Science Center, where she measured community impacts of the West Coast catch share fishery management program. Before graduate school, she worked as an environmental educator, video producer and intern coordinator for a variety of ocean organizations. She is excited to be NOAA's Education Policy Fellow in D.C, and eventually hopes to lead a nonprofit that engages communities in ocean conservation.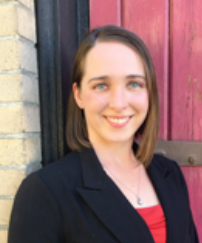 Sarah Anderson's love of the environment stems from growing up along the Apple River in rural Wisconsin with the opportunity to continuously be outdoors. She is finishing her Ph.D. from the School of Biological Sciences at Washington State University, Pullman. Her dissertation focuses on studying sources of atmospheric nitrogen deposition and how they changed over time using archives of precipitation samples and lichens. During her Ph.D., Sarah had the opportunity to work as a science policy fellow at the U.S. Global Change Research Program in Washington D.C. helping to develop a national system of climate change indicators. She looks forward to returning to the other Washington to serve as a Knauss Legislative Fellow in the office of Senator Gary C. Peters of Michigan.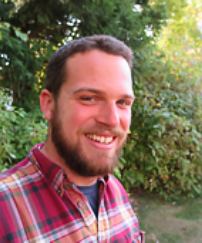 Michael Harvey grew up in Seattle and has spent nearly his whole life in the Pacific Northwest. He recently graduated from the University of Washington School of Law, where he earned both his J.D. and a masters degree in Sustainable International Development. In law school he focused his work and studies on international development and public interest environmental law. During this time he worked with the Wildlands Network, a Seattle-based wildlife conservation organization and Trustees for Alaska, a public interest law firm based in Anchorage. As a Knauss Fellow he will be working at the NOAA's Oceanic and Atmospheric Research office with the Policy, Planning and Evaluation division. He hopes the fellowship will provide him with a fresh perspective on policy-making that he can bring to his future work as a practicing public interest environmental attorney.
Nicole Kanayurak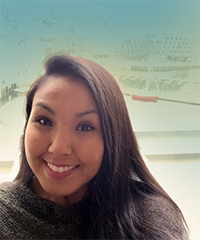 is from Utqiaġvik (Barrow), Alaska, which is the northernmost place in the United States. Her interest in marine affairs derives from the strong relationship her community has with the Arctic Ocean, a community that ventures onto the sea ice for food and cultural security. Nicole earned a Masters of Marine Affairs from the University of Washington in 2016. Her research focused on polar bear co-management in Alaska. Nicole is currently the youth representative to the Inuit Circumpolar Council and participates in the Arctic Council Protection of the Arctic Marine Environment working group. As a Knauss Fellow, Nicole will be working with the National Marine Fisheries Services International Affairs Office as a foreign affairs fellow.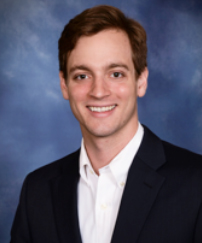 Thomas Neal McMillin first engaged with ocean policy through a Barksdale grant from the Honors College at the University of Mississippi. He traveled throughout coastal Scotland learning about the economic impacts of the emerging marine renewable energy sector. Neal expanded this research in the School of Marine and Environmental Affairs at the University of Washington. He compared leading tidal energy projects in Washington State and Scotland to learn how novel projects overcome barriers to development. At a professional development experience with the Center for Ocean Solutions in Pacific Grove, California, he recognized a passion for national ocean policy. Motivated by his experience as a Mississippian impacted by Hurricane Katrina and the Deepwater Horizon oil spill, Neal is thrilled to be placed with the office of Senator Roger Wicker of Mississippi as a 2017 Knauss Fellow.
---
October, 2016
Marc Hershman Marine Policy Fellowship
We are pleased to announce four new Hershman Fellows. The Hershman Fellowship honors Marc Hershman, the late director of the UW's School of Marine Affairs, and his enormous contributions to marine education and policy. Hershman founded the Coastal Management Journal and Seattle's Odyssey Maritime Discovery Center, cofounded the national Marine Affairs and Policy Association, served on the U.S. Commission on Ocean Policy, and deployed a student research team to Washington's neglected ocean coast which led to the state's ongoing marine spatial planning.
Washington Sea Grant launched the fellowship in 2009, a year after Hershman died, so gifted UW graduate students could continue making valuable contributions to marine policy while gaining invaluable real-world experience. Fellows work for a year on significant projects at state resource agencies and other partner organizations.
This year's fellows bring a wealth of experience to that mission: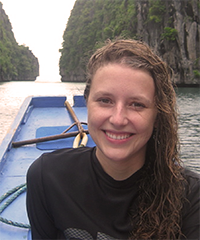 Liliana Bastian, a Master of Marine Affairs at UW, worked on gender issues in international protected areas policies at the International Union for the Conservation of Nature and developed environmental education programming for secondary students in Sabah, Malaysia. She'll apply that experience at the Washington Department of Ecology, managing the state Coastal Hazards Resilience Network and helping develop guidance for adapting to climate change and sea level rise.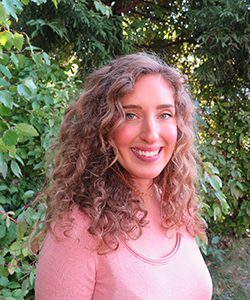 Living by Puget Sound inspired Olympia native Natalie Sahli to pursue a career in marine science. She investigated nutrient cycling between native seaweed and cultivated Manilla clams as a graduate student at the Evergreen State College and monitored toxic algal blooms as an intern at the state Department of Health, where she'll now assess the risk of illness from Vibrio bacteria in locally grown shellfish.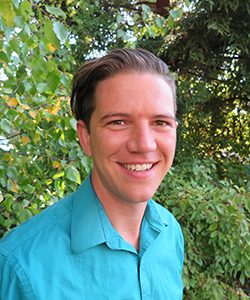 Primed by his youthful research into ice on Lake Superior and a conservation biology degree from the University of Wisconsin, Forrest Howk worked on avian projects in the Midwest, Central America and Hawaii. Everywhere he saw evidence of climate change and desperate local needs for adaptation. Howk came to UW's Evans School of Public Policy and Governance to learn how science might inform local policy decisions. He'll apply that knowledge at the Makah Tribe, implementing its Ocean Policy and Climate Change Adaptation Plan.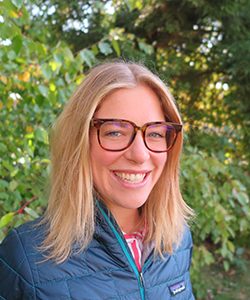 Claire Dawson fell in love with the ocean as an undergrad at Nova Scotia's Dalhousie University. After working as a divemaster in Thailand, she chose to work for the health of the oceans. Pursuing a master's degree in marine and environmental affairs at UW, she analyzed the tradeoffs between conservation and food production in marine systems, particularly in Asia's aquaculture industries. As a Hershman fellow she'll bring this experience to The Nature Conservancy, exploring ways the public, private and nonprofit sectors can collaborate to grow sustainable aquaculture in Washington State.
---
August, 2016
Sea Grant/NOAA Fisheries Fellowship
This year we welcome Charles Waters to the Sea Grant/NOAA Fisheries Fellowship. Sea Grant/NOAA Fisheries Fellows gain direct experiences working closely with NOAA experts on issues of public interest to NOAA's National Marine Fisheries Service. Fellows are provided with two- and three-year research opportunities in either population and ecosystem dynamics or marine resource economics.
Charles first became interested in salmon ecology, evolution and population dynamics while working at NOAA's Little Port Walter Marine Research Station in Southeast Alaska as an Ernest F. Hollings Scholar. He is now studying these disciplines as a Ph.D. student at the UW School of Aquatic and Fishery Sciences.
He also assists the UW Chapter of Engineers Without Borders on a project that aims to increase production of a trout farm in a remote village in Guatemala. His fellowship project entails modeling the effects of inbreeding in salmon hatcheries and how that impacts wild salmon populations. Following graduate school and his NOAA Fisheries fellowship, he would like to continue research on fisheries conservation and sustainable aquaculture.
For a complete listing of fellows, visit the Fellows page.