December 12, 2017
Four graduates of the University of Washington (UW) have been selected for the National Sea Grant College Program's prestigious John A. Knauss Marine Policy Fellowship for 2018 to study, develop and implement policies addressing issues in ocean and coastal management, fisheries and marine resources. The one-year fellowship pairs motivated, forward-thinking graduates with legislative and executive host offices in Washington, D.C.
The Knauss Fellowship honors the influential legacy of the late John A. Knauss, who was an internationally-renowned oceanographer and meteorologist. His work was instrumental in the founding of the National Oceanic and Atmospheric Administration (NOAA), where he served as director from 1989-1993. Knauss also founded the Graduate School of Oceanography at the University of Rhode Island, helped establish the first marine affairs degree program in the country and played a key role in creating the National Sea Grant College Program.
Since the inception of the Knauss Fellowship in 1979, over 1,100 alumni have gone on to shape U.S. marine policy through influential careers in federal agencies, the U.S. Congress and elsewhere.
Washington State's 2018 Knauss Fellows include: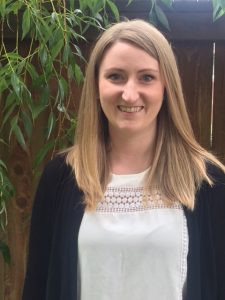 Grace Ferrara (School of Marine and Environmental Affairs) will be a fellow in the NOAA Fisheries Office of International Affairs and Seafood Inspection.
Ferrara grew up in St. Paul, Minn. and earned her bachelor's degree in biology from the University of Puget Sound in Tacoma, Wash.  After graduation, she worked as a zookeeper at the Point Defiance Zoo and a research intern at the Marine Conservation Institute. Ferrara earned her UW master's degree in marine affairs, for which she focused on developing tools to measure the climate vulnerability of eight species of Arctic marine mammals. For the past year, she has worked for the NOAA Fisheries West Coast Region on orca recovery efforts. Ferrara will spend her Knauss Fellowship working with NOAA's international fisheries experts on agreements to reduce marine mammal bycatch in foreign fisheries and learn about the International Whaling Commission's quota-setting process.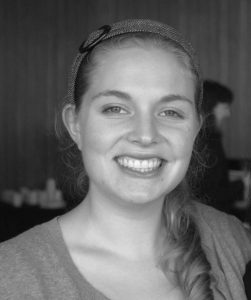 Laura Koehn (School of Aquatic and Fishery Sciences) will be a fellow in the NOAA Fisheries Office of Protected Resources.
Born and raised in Bellingham, Wash., Koehn is currently finishing her doctoral degree in fishery sciences under adviser Tim Essington. Her doctoral research focuses on how forage fish fisheries affect upper trophic predators, including seabirds and marine mammals. She explores these impacts using multiple tools such as large ecosystem models. Koehn has also served on the project management team for the Lenfest Ocean Program's Fishery Ecosystem Task Force. Her research interests include ecosystem approaches to fisheries management, wildlife conservation and food web ecology. As a Knauss Fellow, Koehn is looking forward to working in NOAA Fisheries headquarters, where she will help review listings and develop recovery plans for threatened or endangered species. In the future, Koehn hopes to continue to work in species conservation at NOAA or an environmental nonprofit organization.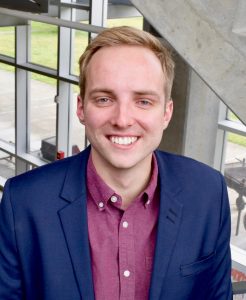 Jimmy Kralj (School of Marine and Environmental Affairs) will be a fellow in the Office of U.S. Senator Brian Schatz of Hawai'i.
Kralj recently graduated with a master's degree in marine affairs, for which he studied environmental DNA and its use in ecosystem monitoring, as well as the effects of shellfish aquaculture on the Washington environment. Originally from Wauwatosa, Wis., Kralj earned his bachelor's degree in microbiology from the University of Wisconsin-Madison in 2015. His interest in marine policy stemmed from a summer internship with Oregon Sea Grant and continued to grow after various research opportunities and study abroad programs in Ecuador and Thailand. Kralj currently works at Washington Sea Grant on research and fellowship programs. He is thrilled to serve as a Knauss Fellow in U.S. Senator Brian Schatz's office.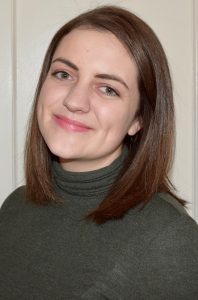 Carrie Schamus (School of Marine and Environmental Affairs) will be a fellow in the U.S. Department of Energy's Water Power Technologies Office.
Another recent graduate, Schamus earned a master's degree in marine affairs with thesis work that measured the success of public-private partnerships in the renewable energy sector. She is currently a research fellow working on education and partnership facilitation for the National Center for Public-Private Partnerships (NCPPP), a non-profit organization in Washington, D.C. Schamus will join the Water Power Technologies Office at the U.S. Department of Energy for her fellowship, and hopes to continue exploring her passion for renewable energy and cross-sector partnerships.
To find out more about this fellowship and the students behind it, contact Jimmy Kralj at 206–616–5718 or sgfellow@uw.edu
# # #
Washington Sea Grant, based at the University of Washington, provides statewide marine research, outreach, and education services  – helping people to understand and address the challenges facing Washington's ocean and coasts. The National Sea Grant College Program is part of the National Oceanic and Atmospheric Administration, U.S. Department of Commerce. www.wsg.washington.edu
Join the conversation with Twitter @WASeaGrant and Facebook.com/WaSeaGrant