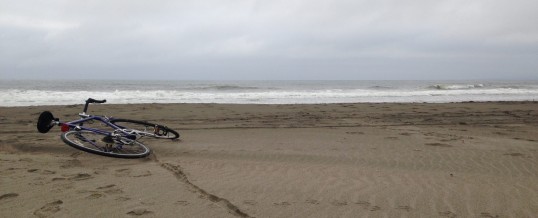 February 9, 2023
Hello Crab Team community!
My name is Lisa Watkins and I'm thrilled to be joining you all as Washington Sea Grant's new Community Science Specialist. A large part of my role will be to coordinate the Crab Team monitoring network, aiming to make participation–from recruitment and training to data reporting and beyond—as meaningful and smooth-running as possible.
As a network, Crab Team has set a standard of what meaningful, management-relevant community science efforts can look like, and I am honored to get facilitate this work. In my Ph.D. at Cornell University, I studied methods of designing and incorporating community science in ways that support both local goals and scientific outcomes, something Crab Team is a leader in. My research was specifically focused on plastic pollution, from microplastics in rivers and coastal zones to larger litter on city streets. I think plastic's impact on these coastal ecosystems is an interesting complement to invasive species threats, and I look forward now to learning all I can about Washington's rich coastal habitats, especially from you who know these tidelands best.
Prior to WSG, I've led citizen science work as a program coordinator at Teton Science Schools' historic Murie Ranch, where I also got to entertain National Park visitors with stories of wilderness advocates like my heroes Mardy and Olaus Murie. I also served as a Community Science Fellow for Thriving Earth Exchange, an organization that connects communities to scientific expertise to address local issues. Outside of science, I've founded a volunteer-powered bike shop, taught trail building to Boy Scouts, and run my way across South Carolina (twice)!
To all of you who make this program run, I'm humbled to be working alongside you and look forward to learning from you and connecting with you as the season gets going.
– Lisa Watkins
Header: A mid-commute moment of zen at San Francisco's Ocean Beach. Photo: Lisa Watkins