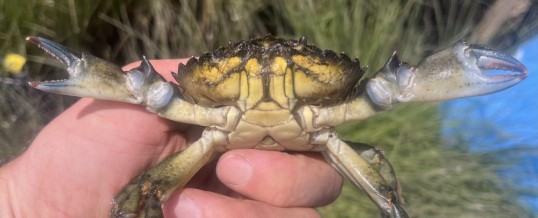 June 8, 2022
The amazing volunteers who make up Washington Sea Grant's Crab Team have done it again, detecting a basketful of green crabs before they became a truckload. Part of what makes this event particularly significant is that it's in Hood Canal, a basin of the Salish Sea where green crabs had not previously been detected. 
From Detection to Response
During their regular monthly monitoring in May, the team at Nick's Lagoon near Seabeck caught ...
Read More