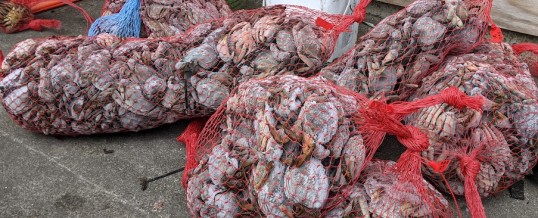 January 20, 2022
Trapping throughout 2021 indicates that the European green crab invasion has grown across Washington's coastal estuaries, namely Willapa Bay, Grays Harbor, and Makah Bay. This year's collaborative efforts by many partners to remove crabs and track the invasion also confirmed that green crabs are more abundant and widespread in these locations than they are along inland shorelines, and will likely continue to increase.
A Collaborative Approach
2021 marked the second year of intensive and systematic trapping for European green ...
Read More