May 29, 2020 
By Abby Rogerson, WSG Student Assistant 
Sablefish, black cod, butterfish: all these common names refer to Anoplopoma fimbria, a long-lived deep sea-dwelling fish prized for its buttery, delicate texture. Currently, sablefish is caught off the Washington Coast in the wild fishery managed sustainably by the Washington Department of Fish and Wildlife. Farmed sablefish is on the horizon, as the Jamestown S'Klallam Tribe and WSG researchers are actively testing methods to grow aquacultured sablefish to market size at the NOAA Manchester Research Station. Read more about this exciting research here. 
Sablefish broiled with miso is a wildly popular preparation made famous by chef Nobu Matsuhisa. The sweetness of the mirin and intense saltiness of the miso pack a ton of flavor into this simple, 3-ingredient glaze. Serving suggestion: Sushi rice, pickled cucumbers, and sautéed bitter greens.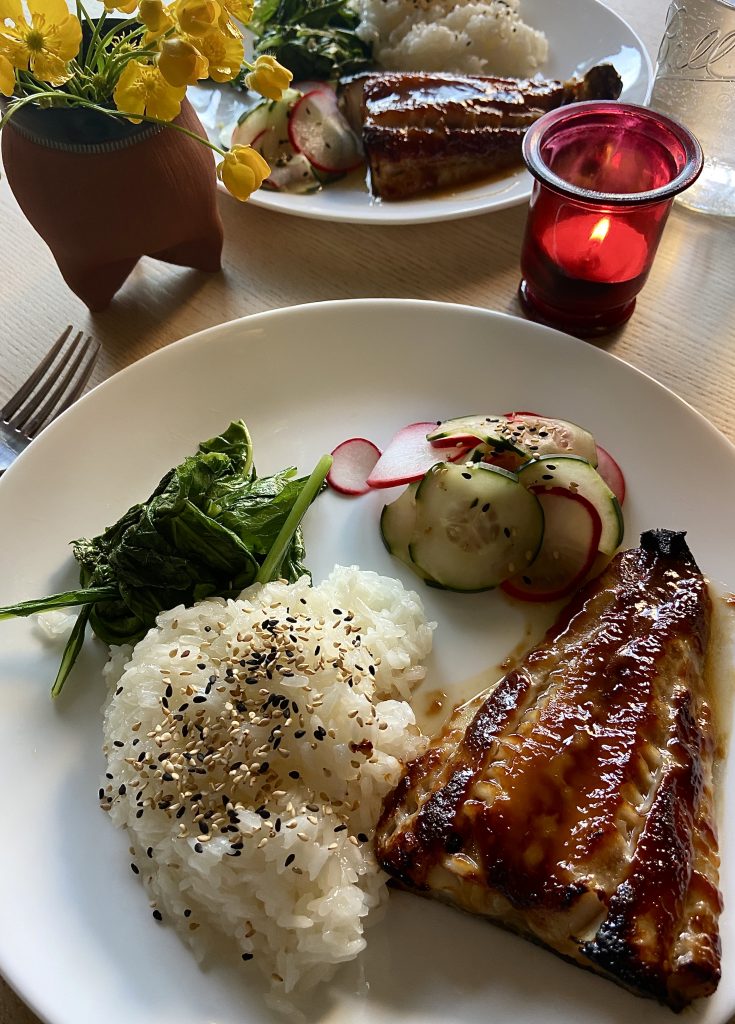 Serves 2
Ingredients: 
2 tablespoons red miso 

3 tablespoons mirin 

2 tablespoons seasoned rice wine vinegar 

2 fillets sablefish (also called black cod) 
Instructions: 
Step 1: Turn on the broiler and set the rack 3–4 inches from the heat source. Heat the first three ingredients in a small saucepan until uniform in texture. 
Step 2: Place the fillets on a tin-foil lined baking sheet and spoon half the sauce on top. Broil until the sauce is bubbly. 
Step 3: Pull out of the oven and spoon the rest of the sauce over the fillets. Continue to broil until fish is cooked through. This will depend on the thickness of your fillets. Mine were about ⅓ lb. each and took about 10 minutes in total.