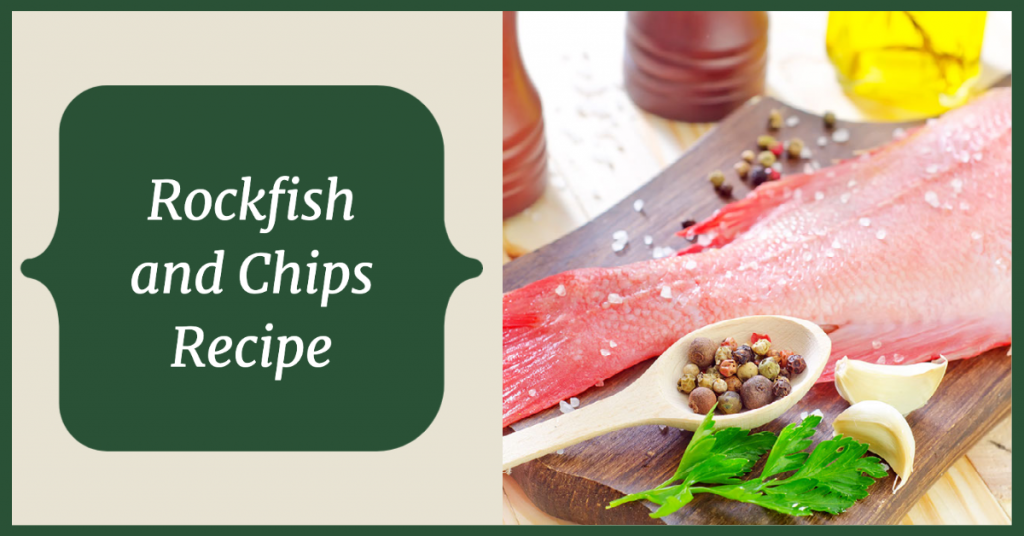 April 28, 2020
Eat local and support Washington's Commercial Seafood: wild, sustainable, delicious.
We just can't seem to get enough rockfish lately! This recipe for Rockfish and Chips is a tasty and comforting crowd pleaser that can be whipped up in surprisingly little time. What's even better is that it uses locally caught Washington Rockfish! Buying Washington seafood helps support our local fishermen, cuts down on the environmental impact of transportation and storage, and is fresh and delicious. It's a win win for everyone! Check out more information about rockfish species and management at the Washington Department of Fish and Wildlife, and don't miss our other local seafood recipes like this summer-y One-Dish Rockfish.  
Our recipe testers recommended soaking the potatoes for 30-60 minutes in water before cooking for a crispier fry, and salting them as they came out. Give it a go, and let us know what you thought on our Facebook, Twitter, or Instagram pages.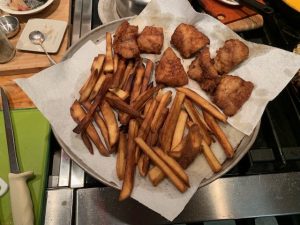 Rockfish and Chips
Vegetable oil for frying
1/3 cup all-purpose flour
2 large eggs
1/2 teaspoon baking powder
1/2 teaspoon salt
1/2 cup beer or milk
Salt & pepper
1 pound rockfish fillets cut into
strips
3 potatoes cut in fry shapes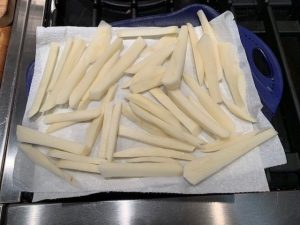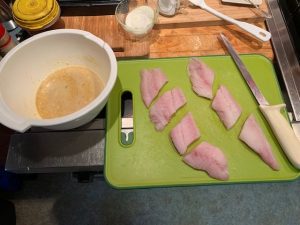 Heat oil in a medium sized pot over medium high heat.

Whisk together flour, eggs, baking powder, and salt in one medium sized bowl until smooth.

Next slowly add in beer or milk and continue whisking until batter is combined.

Salt and pepper fish then dip each piece into batter coating evenly.

Fry fish in oil until golden brown and crispy.

Next fry potatoes until golden brown.

Salt and pepper to taste and serve.
You can download the recipe card here.
Recipe courtesy of the Washington Department of Fish and Wildlife. Photos courtesy of Robert Sudar.