In honor of the program's golden anniversary, we asked four current and former staff to reflect on what they have accomplished here
By Grace Freeman, WSG Science Communications Fellow
Based in Seattle and housed within the University of Washington's College of the Environment, Washington Sea Grant (WSG) celebrated 50 years in 2021. The world has changed immensely since its inception, and WSG has continued to adapt. Even with these changes, a few key tenants of Sea Grant's mission remain: WSG strives to impact and is continuously influenced by the ecosystem, industry, policy, and perhaps most importantly, the community it serves.
We asked four longtime current and former staff — Jeff Adams, Teri King, Bob Goodwin and Penny Dalton — to reflect on their time here and how their work has contributed to some of the key pieces of the organization's mission. Here's what they had to say.
Supporting Healthy Ecosystems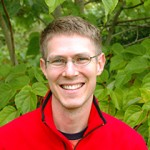 The Salish Sea ecosystem has changed in myriad ways in the last half-century. One of these changes comes in the form of a new invasive species: European green crabs. These unwelcome visitors were first spotted in Washington's inland waters in 2016, and spawned the creation of a new project called the WSG Crab Team. When Jeff Adams, a marine ecologist with WSG, helped usher Crab Team off the ground, he and the rest of the team were hoping the project would fail. No one wanted to find invasive European Green Crabs Washington's coast: "Had we not had the success we hoped not to have," he says, "[the project] wouldn't be what it is today." Despite the unfortunate circumstances that led to its creation, Crab Team serves as a model program for others: it partners with the Washington Department of Fish and Wildlife to join community members with scientists, policymakers, and researchers in order to manage Washington's ecosystem holistically. Tapping into these networks and communities has allowed for a nimble project that has grown in a new direction every year. "Just when you think it might settle into a pattern, it takes another leap forward," Adams says.
Supporting Vibrant Marine Industries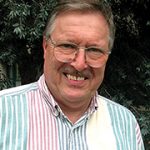 As the climate and environment change, so do the industries that depend on them. In the case of the boating industry, WSG's adaptations are illustrated through the work of Bob Goodwin, a coastal resource specialist who held the position from 1975 until his retirement in 2004. As part of his work, Goodwin discovered a critical lack of knowledge regarding marina and moorage data in Washington. "We literally didn't know how many boats there were in Washington," he says. This inspired Goodwin to search through public records regarding retail boat sales in the state to compile the data so sorely missing from the collective knowledge. Goodwin's work has been extremely influential for marinas, developers, and those interested in promoting coastal resilience across Washington's communities.
Supporting Seafood and Aquaculture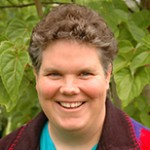 Beyond marinas and the boating industry, WSG has had a mutually impactful and beneficial connection with shellfish and aquaculture industries across the state. The annual Shellfish Growers Conference, organized in part by Teri King, aquaculture and marine water quality specialist at WSG, exemplifies this work. Typically held in-person over the course of a weekend, the event brings together shellfish growers from all over the state. "All are welcome," King says, and despite being competitors in the industry, they come together that weekend to "swap information, experiences, and stories." The collaboration helps large and small growers alike, and offers an opportunity for WSG to facilitate conversation and glean important feedback directly from growers in Washington's dynamic and highly valuable seafood industry.
Supporting the Next Generation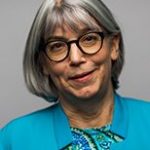 WSG's work has wide-reaching effects on research, policy, and the training of further marine science leaders. Penny Dalton, former WSG director, is a model of these impacts. When she was placed on Capitol Hill for her year as a National Sea Grant Knauss Fellow, Dalton became a biologist in a sea of lawyers. This position, however, served to deepen her interest in marine issues and expanded her awareness of what marine policy can do. After completing the one-year Knauss fellowship, Dalton's path ventured through marine policy positions before ultimately bringing her back to where it started: at Sea Grant. This time, however, she was hired as WSG's director, a position she held from 2005 until her retirement in 2018. In this role, Dalton not only worked to approach problems holistically and pull industry, community, and researchers together, she strived to do so while also engaging the help of students and fellows. "I'm a huge fan of all the fellowship programs!" Dalton says. It is clear that the fellowships provide a unique symbiotic relationship between WSG and the students it hires: Dalton listed name after name of fellows who went on to permanent jobs at Sea Grant. "[Sea Grant] fellowships are about building relationships and policies backed by good science," Dalton says. Dalton's own career path made clear that these relationships are mutually beneficial.
Supporting Community
When he's not conducting surveys with Crab Team, Adams can be found facilitating beach walks and other outreach events. A self-proclaimed "naturalist at heart," Adams finds great satisfaction in "bringing science out to the communities where it can have an impact." In fact, he is always seeking more opportunities for outreach and community education and believes that these projects truly exemplify the important work WSG carries out. One such project, which Adams helps run, is the Kitsap Beach Naturalist program. To date, hundreds of people have moved through the program, which holds outdoor workshops and beach walks to educate curious minds about the coastal habitat. When reflecting on the program, one woman stands out in Adams' mind: She attended a workshop and was so inspired by the lessons on lichens and mosses that she spent the following months learning everything she could on the topic. "She was so inspired that she even leads her own workshops now," Adams says. "It's an environmental educator's dream!" And just like how communities are impacted by WSG's work, he pointed out, "it's important to remember that the inspiration goes both ways."
Many WSG projects rely heavily on community involvement. For example, at State of the Oyster collection events, overseen by Teri King, homeowners with tidal properties bring samples of the shellfish growing on their beaches to be tested for bacteria and algae that could potentially cause harm to humans and animals. The program creates a "partnership with homeowners," King says, since everyone involved "works hand in hand to solve whatever problem arises." Through the program, King and her beach-owning partners have discovered and worked to remediate problems with failing septic systems and animal waste. The tests and their results, which are paid for by the homeowners, foster a mutually beneficial relationship in which neighborhoods express vested interest in helping each other care for their environment. It's this community buy-in that makes the State of the Oyster Study so unique and earns a spot as one of King's favorite aspects of working at WSG.
The Next 50 Years
As Washington's industries, communities, and ecosystems continue to evolve, so too will WSG. For instance, in-person outreach will resume in a post-Covid world, with new dimensions possible in a more Zoom-savvy world. WSG's work to reach more communities and organizations also dovetails with its mission of enhancing diversity equity and inclusion, which has become increasingly central to WSG's work. In the next half-century, Washington's environment, policy, and society will continue to change, and WSG will evolve right along with it all while maintaining the character and mission it embraced 50 years ago.