July 27, 2020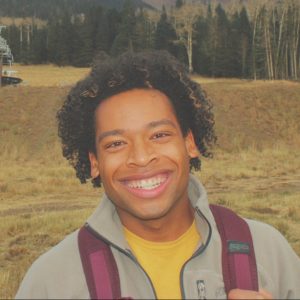 Washington Sea Grant (WSG) is excited that William Walker is part of our team this summer as an intern with the Doris Duke Conservation Scholars Program at the University of Washington.
William is a junior studying sustainability, urban planning, and a French minor at Arizona State University. He is interested in environmental justice, institutional change, and in foundation-based work as a focal point for sustainable development. In the future, he hopes to work in organizations that implement sustainable projects all over the world, and give communities the agency to do so as well.
During his internship at WSG, William's work will be centered around the Urban Marine Program and making marine resources more accessible for urban communities. The aim of the Urban Marine Program is to assess community needs associated with urban populations' use of the marine environment, including participation in decision-making processes, and identify program gaps that could be filled by WSG. Specifically, the program will explore the needs of communities of color and traditional and local knowledge holders that are currently underserved and underrepresented in WSG outreach programming in urban environments.
William will support efforts that will lead to a report of potential new program areas that include new and potential partners, and better understanding of the urban population, their connections to marine foods and resources, and their accessibility needs. As this project is in its beginning stages, William will help to shape the design and expected outcomes of the project. By working closely with WSG Social Scientist Melissa Watkinson, WSG Fellowships and Research Specialist Deborah Purce and WSG Keystone Fellow Adrienne Hampton, William will learn and apply social science methods, program and partnership development, and gap analysis focusing on marine conservation and access to marine foods and resources.
The Doris Duke Conservation Scholars Program is an eight-week, two-summer experience that supports emerging undergraduate conservation leaders. The program seeks to develop unique perspectives and skills sets by drawing connections between conservation, individual and community identities, biodiversity and social justice.