July 26, 2022
Best of luck in your next adventures, Nicole!
Nicole Faghin, who served as a Washington Sea Grant coastal management specialist since 2012, has retired. During her time at WSG, Nicole was an invaluable resource to planners, decision-makers and community members as she fostered partnerships and shared information to make Salish Sea coastlines more environmentally-friendly and resilient. She says she is particularly proud of her work with the Washington Coastal Resilience Project and on the WSG Diversity, Equity and Inclusion Roadmap. "I truly think I had the best job ever for the last 10 years," she says.
Prior to WSG, Nicole worked as a lawyer and as a planning consultant with two engineering firms. In 1995, she met Bob Goodwin, a former coastal resources specialist at WSG, and he became a role model to her. "I thought it was wonderful he was able to hear what people's needs were and provide it in the way of education, training and research — everything that Sea Grant does," Nicole says. Once she started working for WSG, Nicole appreciated the organization's unique position to foster collaboration. "When you are working on a problem that spans a lot disciplines, if you bring all those people together all of a sudden the conversation gets a lot better," she says.
WSG staff had the opportunity to send off Nicole at the staff retreat this month, during which we shared stories and memories from working with her. We will miss you, Nicole, but look forward to hearing of your adventures out on the hiking trails and in your kayak!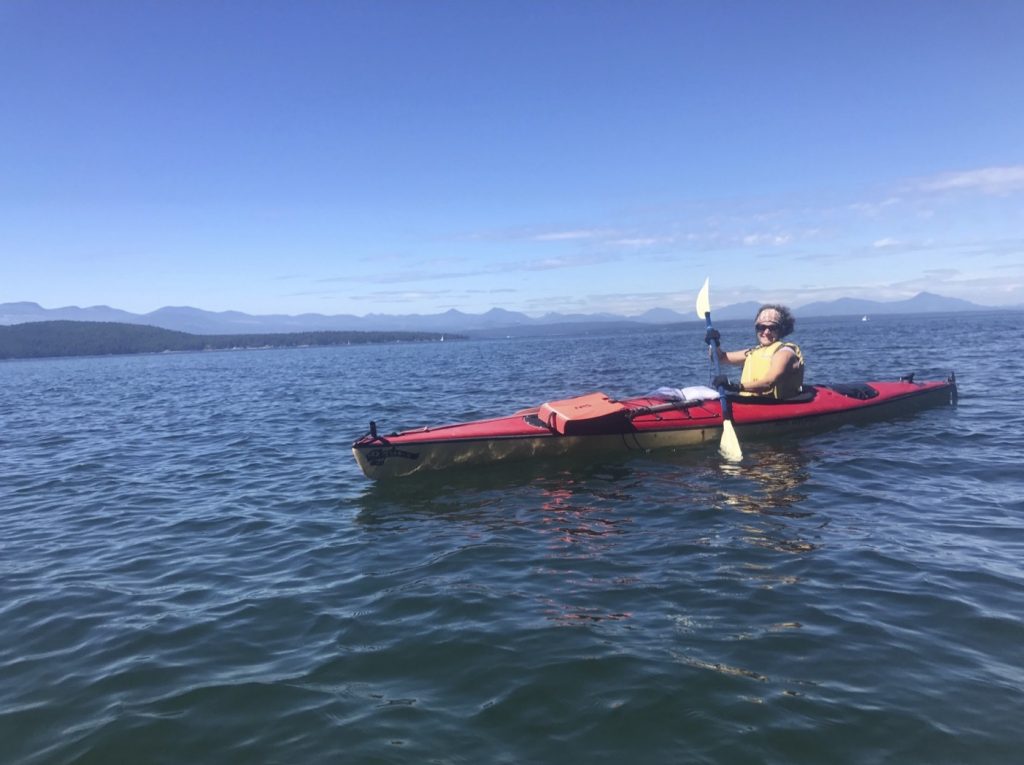 Washington Sea Grant, based at the University of Washington, helps people and marine life thrive through research, technical expertise and education supporting the responsible use and conservation of coastal ecosystems. The National Sea Grant College Program is part of the National Oceanic and Atmospheric Administration, U.S. Department of Commerce.
www.wsg.uw.edu.
Join the conversation: @WASeaGrant and Facebook.com/WaSeaGrant.