February 25, 2019
Garfield High School Team Wins First Place at Statewide Orca Bowl Competition
The Junior Olympics of Marine Science in the Northwest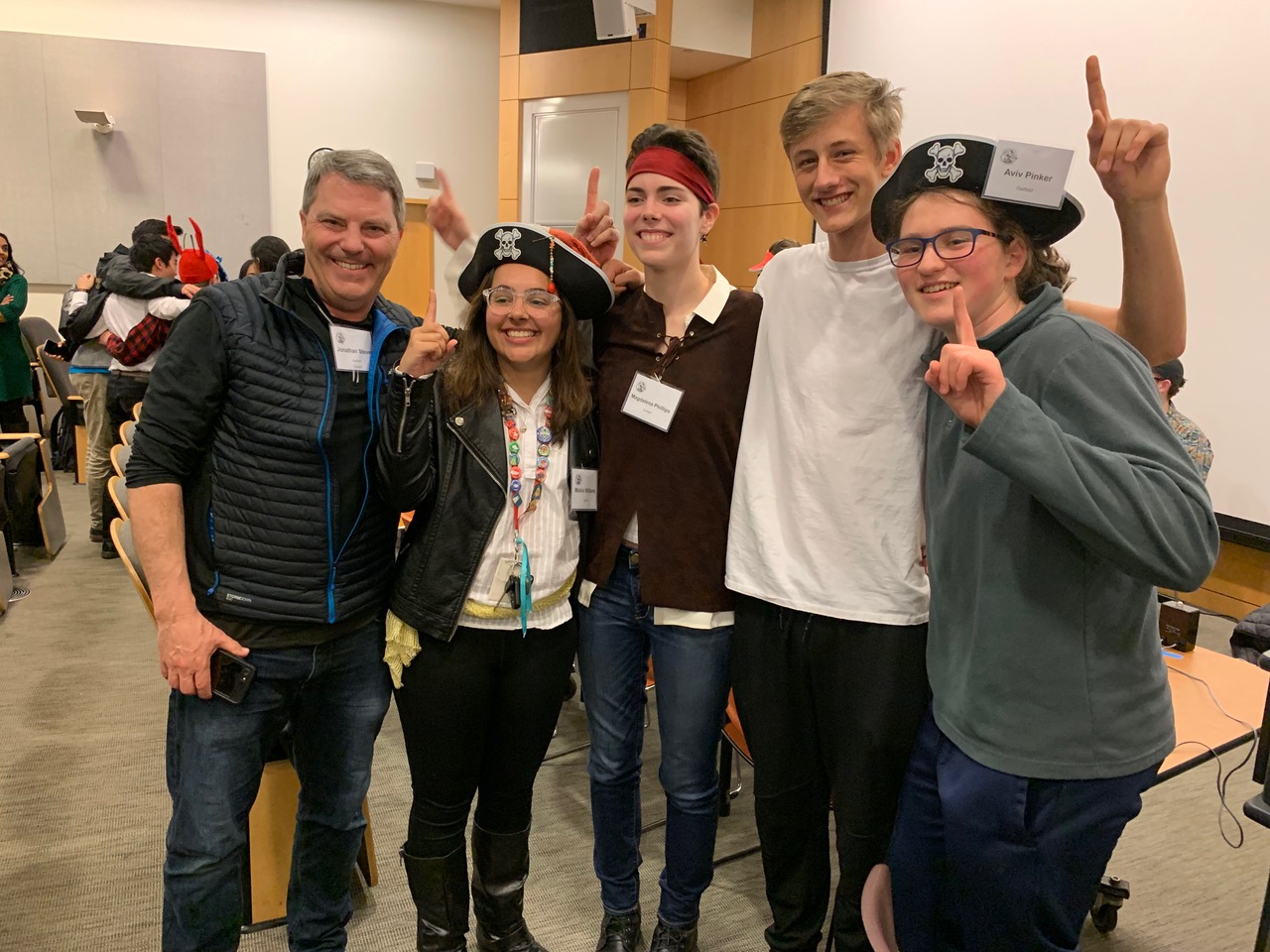 On Saturday, February 23, 2019, 20 teams of high school students from Seattle to Soap Lake descended upon the University of Washington (UW) Fishery Sciences Building for the 22nd annual Orca Bowl. The teams tested their knowledge of marine science with one another, hoping to earn a spot to the National Ocean Sciences Bowl (NOSB) Finals, that will be held in Washington, D.C. on April 11 – 14, 2019.
Congratulations to Garfield High School for winning first place!  Hats off to 2nd place winners, Newport High School Team A and 3rd place winners, Ocean College Research Academy Team B.  A special shout out to the Sportsmanship winners: Tacoma Science and Math Institute (SAMI) Team A.
The event was fun-filled and high energy, with many teams and volunteers in marine-themed costume. All the fun and excitement served a clear purpose: continuing education and encouraging the next generation of marine scientists and stewards in Washington.Even as our coastal ecosystems contend with threats including climate change, ocean acidification, habitat degradation, and fishing pressure, the dedication of these students – who regularly spent several hours studying after school to prepare for the event – demonstrates that the next generation has what it takes to fight for the planet.
Orca Bowl was organized by Washington Sea Grant and supported by many volunteers and sponsors. Thank you to our local sponsors who made Orca Bowl possible:
Major Local Sponsors:
UW Washington Sea Grant
UW Joint Institute for the Society of the Atmosphere and Ocean
UW School of Aquatic and Fishery Science
Seattle Aquarium
Groundfish Forum, Inc.
Ocean Peace, Inc.
The 2019 national NOSB program is made possible through the following sponsors:
National Oceanic and Atmospheric Administration
Wendy & Eric Schmidt
Deerbrook Charitable Trust
National Aeronautics and Space Administration
American Honda Foundation
Eastman Foundation
Shell Exploration & Production Company
Lockheed Martin
Onto next year!
Caption: Left to right:
Garfield High School Coach Jonathan Stever, Malini Williams, Magdalena Phillips, Spencer Hulsman-Wells and Aviv Pinker.