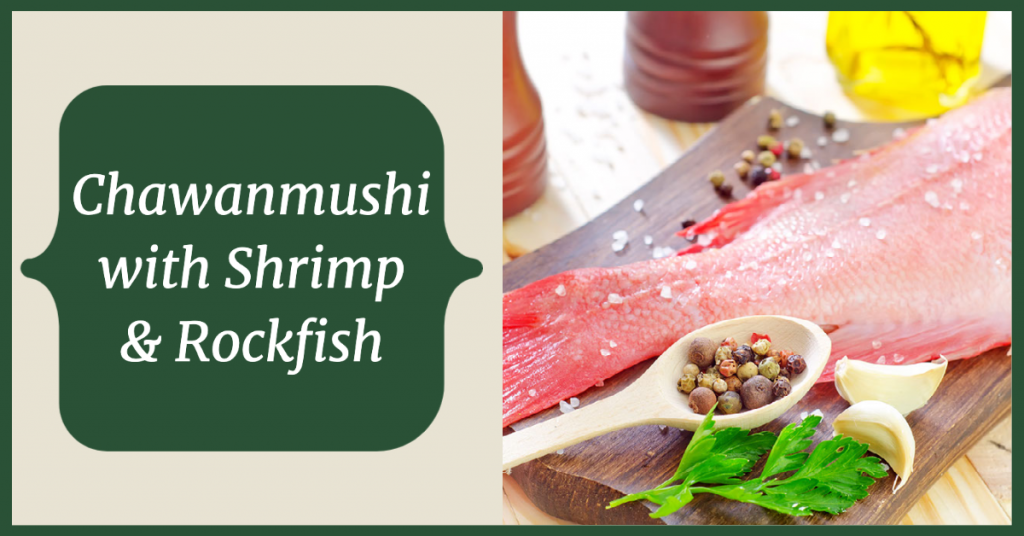 October 7, 2022
By Olivia Horwedel, WSG Science Communications Fellow
For the final recipe of the sustainable seafood series of 2022, we will be making savory Japanese custard, also known as chawanmushi, a perfect dish for the cooler fall weather to come. The original recipe was created by Chef Theresa Yoshioka for Oregon Sea Grant's 'Eat Oregon Seafood' Campaign, and features two sustainable seafood species to the Pacific Northwest, shrimp (we recommend spot prawns) and rockfish. This series has previously highlighted spot prawns, if you are interested in learning why spot prawns are sustainable, check out this recipe. Rockfish is another very sustainable seafood species to Washington that is often overlooked.
Rockfish was previously overfished, however, management strategies have changed in recent years. California, Oregon and Washington manage their rockfish fisheries through a 'catch share' plan. This plan limits the total catch of these species and has reduced bycatch by 75%. Innovations in gear design, science and fish behavior have assisted in keeping boats away from bycatch hotspots as well as keeping rockfish out of other fisheries' nets. These unique innovations coupled with improved management have really helped rockfish grow and thrive on the West Coast, making it a sustainable species to use when cooking seafood!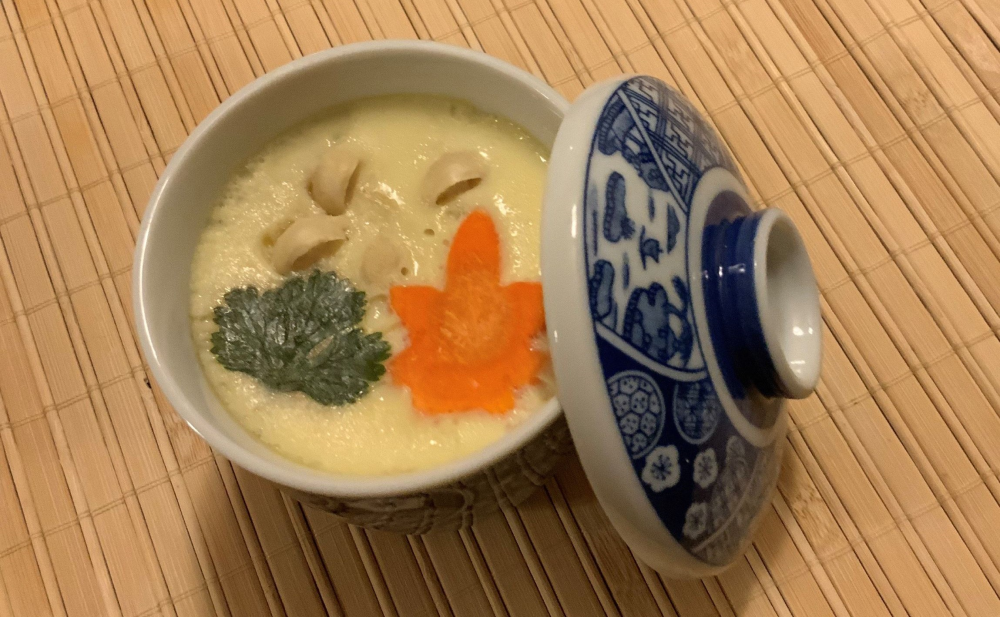 Ingredients:
Serves 5
4 eggs

400 ml (~1 2/3 cups)

dashi

1 tbsp sugar

1 tsp salt

5 tsp pink shrimp (WA spot prawns)

1 fillet Pacific rockfish

5 chestnuts or ginko nuts

Mushrooms
Garnish
1 carrot

5 leaves water dropwort (can substitute cilantro)

Spring onions
Method:
Fill a steamer pot with 2-3 inches of water and place on high heat.

Beat eggs and strain through mesh strainer. Add cold dashi. Stir in sugar and salt.

Fill 5 cups halfway with chestnut, seafood and mushrooms. Pour egg mixture over ingredients in each cup. Top with slice of carrot and cilantro leaf.

Once steamer water is boiling, place filled cups in steamer. Steam uncovered for 7 minutes on high heat. Wrap the steamer lid with a towel, turn down heat to medium low and steam for 10 more minutes.