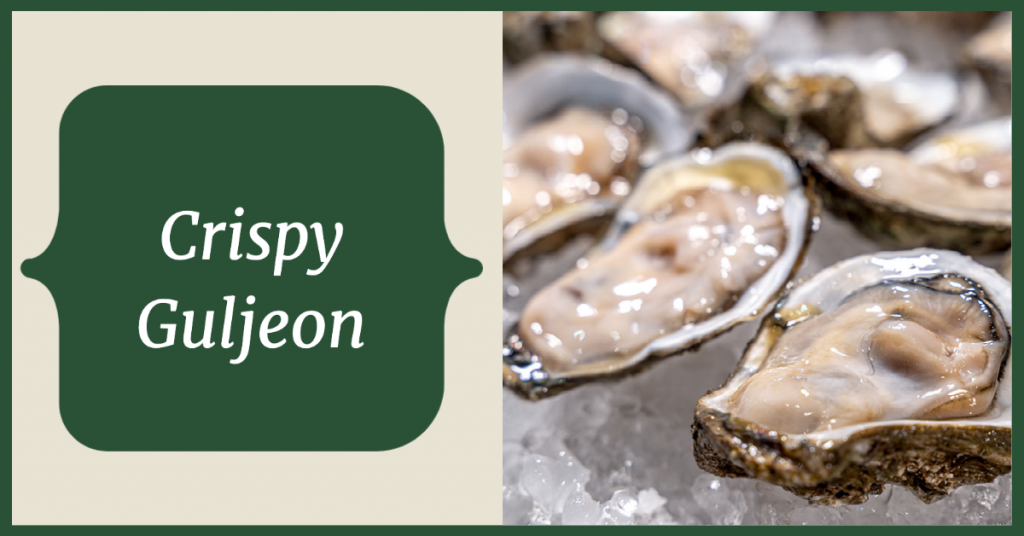 September 2, 2022
By Olivia Horwedel, WSG Science Communications Fellow
This week, we are cooking Crispy Guljeon which are Korean-style oyster fritters. This recipe comes from Korean Bapsang, a blog focusing on Korean home cooking. These oyster fritters are full of flavor with a fantastic crunch, not to mention a very sustainable meal!
Oysters are a staple in Washington seafood production, with aquaculture farms all across the state. From the native Olympia oyster, to the full-bodied Pacific oyster, there are many different species grown in the Salish Sea waters. Oysters are not only delicious and healthy, but they can be grown sustainably and contribute to nearby ecosystem health. They are very efficient filter feeders, removing nitrogen and phosphorus from the water. In a single day, an adult oyster filters up to 50 gallons. When you make these tasty oysters, you can feel good about consuming a sustainable seafood species that benefits environmental health!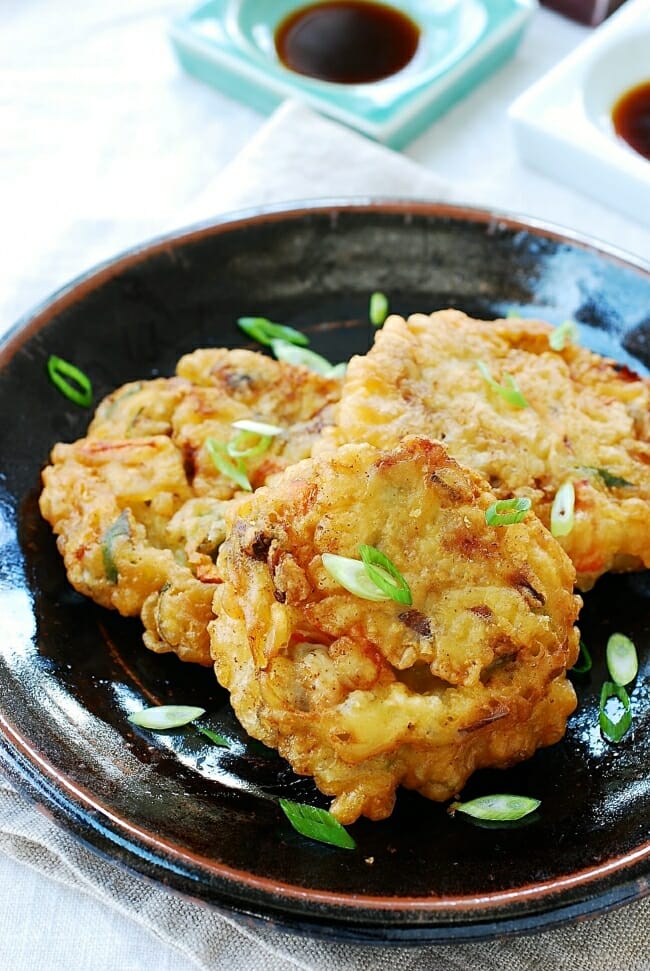 Ingredients:
Makes 7 to 9 about 3-inch fritters
Fritters:
8 ounces oysters gul, 굴
½ small carrot
1 scallion
2 mushroom caps any fresh mushrooms
1 cup buchim garu ready-made pancake mix or flour (see note)
1 tablespoon corn or potato starch
1/4 teaspoon baking soda
1 teaspoon sesame oil
oil for frying
Dipping Sauce:
1 tablespoon soy sauce
1 teaspoon vinegar
1 tablespoon water
1/2 teaspoon sugar
pinch of black pepper
pinch of gochugaru Korean red chili pepper flakes
Method:
1. Clean the oysters by gently swishing them around in salted water. Drain. Rinse again in clean water and keep them in a strainer over a bowl to drain well
2.  Finely chop the carrot, scallion, and mushrooms.
3.  In a large bowl, combine the pancake mix, starch and baking soda and whisk well. Mix with 3/4 cup icy cold water. Add a tablespoon or two more if needed. The batter should be slightly thick but still runny.
4.  Mix the oyster with the sesame oil, and then add to the batter along with the vegetables.
5.  Heat 1/4-inch oil in a non-stick pan over medium high heat. Add about 2 heaping tablespoons of the batter, and spread it evenly into a small round shape. Depending on the size of your pan, you can cook 5 to 6 pancakes at once. Cook until the bottom is golden brown, about 2 minutes on each side. Repeat the process with the remaining batter. Serve hot with a dipping sauce.
Note: To substitute the buchim garu, use 1 cup flour, 1/2 teaspoon minced garlic and 1/2 teaspoon salt.