May 13, 2021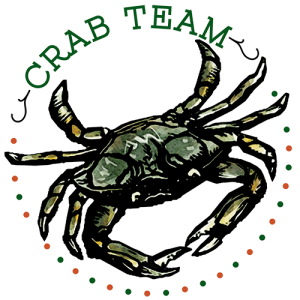 We are thrilled to share that Washington Sea Grant Crab Team won this year's University of Washington College of the Environment award for Outstanding Community Impact. Crab Team members Kate Litle, Jeff Adams, P. Sean McDonald, Emily Grason, Amy Linhart and Alex Stote were recognized at the College's annual Spring Celebration on May 12.
During the celebration, Dean Lisa Graumlich reported that Crab Team was unanimously chosen for this award by the board. "The positive impact of WSG Crab Team on not only shoreline ecosystems but also the communities up and down the Salish Sea is far reaching," one of the nominators said. We couldn't agree more.
Congratulations, Crab Team!